Mike Donehey urges Christians to 'stop freaking out on each other,' find loving ways to disagree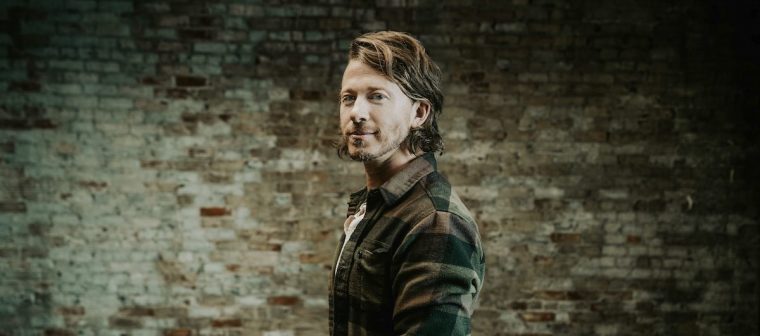 Award-winning singer Mike Donehey, former frontman of Tenth Avenue North, offers tips for how Christians can lovingly disagree in a culture where people are quick to cancel each other in his new book, Grace in the Gray: A More Loving Way to Disagree.
Although hostilities have dominated many interactions in recent years, Donehey believes God's desire is for Christians to become better at loving others, not better at debating. 
The musician left the successful CCM band Tenth Ave North in 2020 and told The Christian Post he's enjoying the "freedom, space and time" he now has to spend more time with his family. And he's been using this time in his life to do "deep dives on emotional intelligence" and search his "own heart" in hopes of learning how to better "communicate with others." 
"I wrote this book to hopefully help Christians stop freaking out on each other," Donehey told CP. "It's amazing, the first time I even posted the title of the book, I had quite a few folks quickly rebuke me, saying, 'there are no gray spaces.'" 
The pushback about the book's title, Grace in the Gray, is precisely why the songwriter felt he needed to write the book.
"The title alone, I hope, reminds us that there is freedom in the nonessentials. I hope it reminds us that our posture is just as important as our position. We are to tell the truth, but how we tell the truth is of utmost importance. I want to speak the truth, but I want to do it in love. This book is an exploration of what that looks like."
Differences within the world today have infiltrated the church and, often, Christians find themselves online debating each other. Donehey advised believers to follow Scripture, not the corporate media. 
"The way the news is communicated and curated is definitely not helping us gain a more nuanced or balanced view of things. Social media, for instance, gives lots of people a microphone that didn't have one before, so we are hearing more of the vitriol than we used to," he asserted. "That being said, for a Christian, we must take seriously the charge to be united and to be agents of reconciliation in a hostile world." 
"Ephesians says the hostility that once laid between us has been broken down. I hope to remind us of that fact. We must remember that we are not the ones who change people's minds," Donehey stressed. "In 2 Timothy 2, Paul tells Timothy to correct his opponents but to do it with all gentleness because he says perhaps God will grant them repentance. That's a pretty big perhaps. When I keep in mind that God is the one who changes someone's heart, it allows me to correct much more gently than I was previously tempted to."
When asked how to safeguard against allowing one's heart to grow cold as the Bible cautions against, the artist said serving others will keep Christians' hearts in the right place. 
"I'm thinking about the word hospitality," the father of four said. "You see that as a virtue throughout the Scriptures. And when it comes to disagreement, I think this would greatly help many to interact with and serve people they otherwise wouldn't come in contact with.
"As important as community with other believers is, it's also essential that we serve those who don't know Jesus. It's been my experience that having a posture of hospitality helps remind me of the heart that Christ has toward sinners. I know he has that heart toward sinners because he has that heart toward me."
Donehey emphasized that Christians don't have to agree on everything in order to show brotherly love in Christ.
"Remember, disagreement is not a sign that something is unhealthy in our relationships. It's often a sign that we are actually in a relationship. If everyone agrees with me all the time, then I'm not in a relationship with anyone but myself," he said.
In response to those who say believers must be confrontational when addressing sin, the Nebraska native said he's all for "telling people the truth," adding, "We have to be careful to let Jesus be the stumbling block and not become stumbling blocks ourselves on the way to the stumbling block."
"Usually, when hostility pops up between a believer and someone that believer is correcting, it's usually how they are presenting their argument that gets offensive," Donehey added. "I have found when someone really believes you love them, they are much more willing to hear correction from you. We need to remember not everyone is ours to correct. If we are to be quick to listen and slow to speak, I think that would pave the way for our invitation to speak into someone's life. A good question to think about is: 'Was I asked for my opinion or did I quickly share it without invitation?'"
Grace in the Gray: A More Loving Way to Disagreeprovides multiple steps to help readers respond more gracefully. Topics include: subjectify those you've objectified; empathize with those you've vilifiey; humanize those you've defied; and see why your posture is as essential as your position.
"It's hard for me to pull these apart because I think they're all tied together, but I think you can see the through line is being able to see the person you're arguing with as a person. They have faults. They have greatness too. We must see everyone three-dimensionally, as it were," Donehey advised. "Often, when we see someone two-dimensionally, it's easier to label them. And the more easily we label and objectify, the easier it is to exploit and demonize. So, I suppose the word 'humanize' sticks out above the rest. 
Donehey emphasized that it is absolutely possible for people to disagree gracefully. He used his own testimony to prove his point. 
"I grew up very argumentative. So the fact that I am even considering this book myself should give everyone great hope. Now, obviously, I'm not there yet, but I'm learning and growing and I think we could all do that," he added.
"Proverbs says this wonderfully annoying thing over and over. It says a wise man loves correction, and a foolish man hates it. I'm so thankful to God's Grace, slowly, but surely teaching me to love being corrected. Little by little, I'm less defeated and less defensive and more open to being disagreed with, called out and corrected. Since Jesus is my Savior. I don't have to be my own anymore, and that opens me up to all kinds of disagreement." 
Grace in the Gray: A More Loving Way to Disagreeis now available everywhere books are sold.