Vineyard Church suspends young adult pastor, son of senior pastor over allegations of misconduct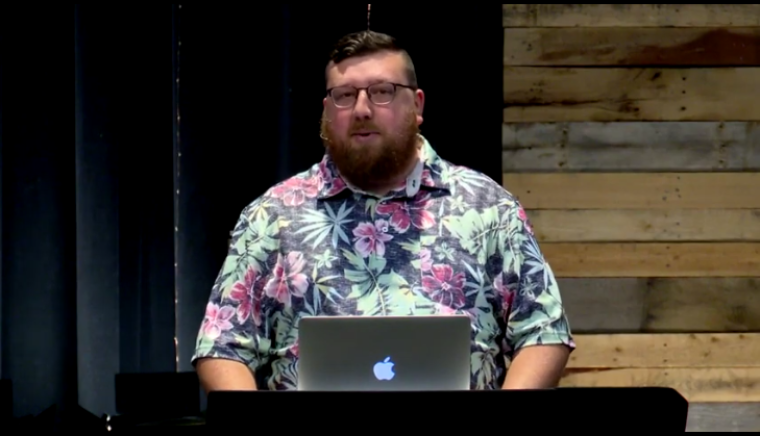 Jackson Gatlin, the young adult and online community pastor at The Vineyard Church in Duluth, Minnesota, where his father, Michael Gatlin, serves as senior pastor, has been suspended as the church and local police conduct an investigation into allegations of misconduct "from several years ago."
A statement released by the multi-campus church on Sunday did not state the nature of the misconduct, but a woman who identified herself as a victim alleged on social media that she was sexually assaulted by Jackson Gatlin.
"Our community is responding to allegations of misconduct against one of our pastoral assistants, Jackson Gatlin. At present, the allegations against him involve conduct from several years ago. We have contracted with a company called Godly Response to Abuse in the Christian Environment (GRACE) to conduct an independent investigation," the church said in their statement.
"One of our values is transparency, yet we are not going to say anything more about the allegations at this time because we need to protect the ongoing investigation and any victims. Accountability and integrity are also key values," the church added. "When the investigation is complete, we expect to have more to say and we will say it. In the meantime, let us assure you that the safety and security of our church community is critically important to us and we have policies and procedures in place to protect them. The Duluth Vineyard has suspended Jackson Gatlin during this investigation."
The Duluth Police told Northern News Now on Tuesday that "the Duluth Police Department has been made aware of this incident and are assisting in the investigation."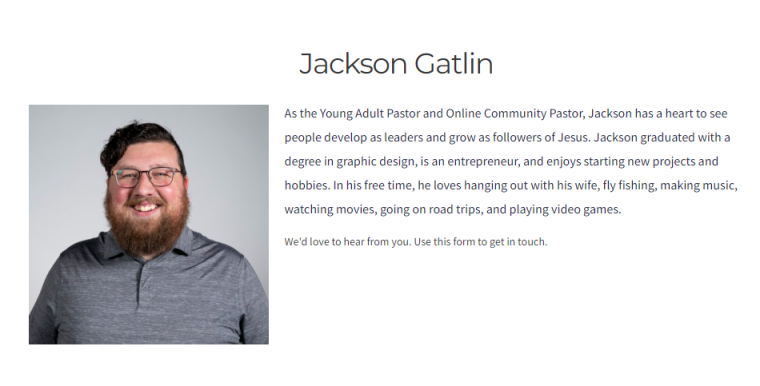 Myrissa Overfors, who alleges she is one of Jackson Gatlin's victims, said in a statement on Facebook Tuesday that she is working with investigators and "other victims" of his alleged misconduct. 
"The past day has been a battle. Most of you've seen that the Vineyard Church in Duluth, Minnesota and their lead youth pastor, Jackson Gatlin, is under an investigation for sexual misconduct. I myself was assaulted by him as well. It was of a sexual nature. And the rest of the details will remain private," she said.
"I am currently working with their investigators and I think this may be a long battle for me and his other victims. Send us all positive thoughts and prayers if you believe in the upcoming months. I'm sure we all will need it. If you have been a victim of this predator, you're not alone."
The church acknowledged that even though the misconduct allegations are against the senior pastor's son, it has taken steps to ensure fairness in the investigation by establishing a "Special Committee made up of independent members."
"[L]et us share how we are addressing the fact that Jackson Gatlin is the son of our Senior Pastor, Michael Gatlin. In keeping with our Nepotism Policy and best practices, the investigation and employment decisions related to Jackson Gatlin are overseen independently from Michael and Brenda Gatlin," the church said.
"Our Church Council (the legal board of directors) has created a Special Committee made up of independent members (none of them work for the Duluth Vineyard or are related to any employees). The Special Committee members are Ben Mork (chair), Ann LaCosse, Jerry Lieffring, and Gerry Nierengarten. These are the folks who will know all that we know and will control our response to the investigation."
John Kliewer, who is serving as staff support for the Special Committee, will act as a liaison between the senior pastor and the Special Committee. 
In a statement to the church, Michael Gatlin assured congregants that he is not leading the investigation of his son.
"As this situation unfolds, I want to assure you that I'm not leading in this process, and at the same time, I am still serving as the senior pastor of the Duluth Vineyard Church. I am incredibly thankful that I do not bear this responsibility alone. The staff, leadership, and ministry teams who serve alongside us are sensitive and capable leaders we can trust," he wrote.
"I have complete confidence in the team involved: the members of the special committee, who are tasked with overseeing this process; our church council, our senior leadership team, our staff and our leaders. I also have complete confidence in the Lord to lead us in this difficult time."