Travel: Postcard from Rochester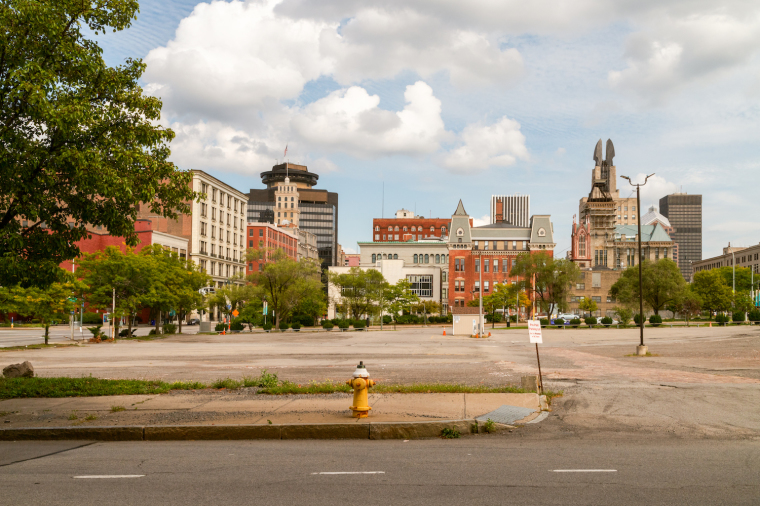 As with other Rust Belt cities, this city on Lake Ontario and near New York's spectacular Finger Lakes region has a significant number of old churches of different denominations.
The most notable hides within plain sight among the sea of buildings in downtown Rochester.
That church is the Church of St. Luke & St. Simon Cyrene (Episcopal), which has the distinction of being Rochester's oldest public building.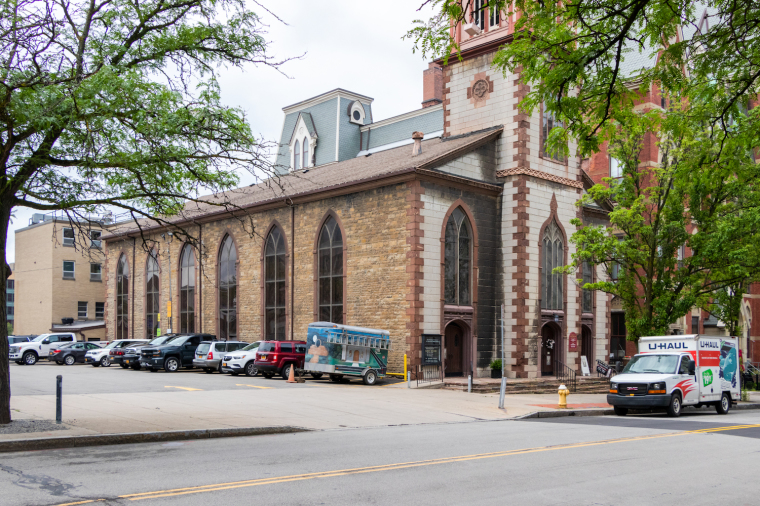 While founded in 1817 by a prominent group of residents that included Revolutionary War veteran and land speculator Nathaniel Rochester, the city's namesake, the church that stands today was built between 1824 and 1825 by the congregants of St. Luke. A much-later merger in 1988 with St. Simon Cyrene, a historically black church, created the present-day parish within the Episcopal Diocese of Rochester.
Aesthetically, the limestone building credited to architect Josiah Brady is a mix of styles.
At its core is an essentially Georgian building not dissimilar from other churches built in the late 18th and early 19th centuries. However, most of the decorative details that catch the eye were added later, when rather poor attempts were made to imitate the then-fashionable Gothic — a style that came to dominate ecclesiastical architecture by the second half of the 19th century.
Later additions or alterations include the circa 1855 pinnacle-topped tower bisecting the pediment at the center of the east facade facing South Fitzhugh Street and pointed-arch windows with stained-glass.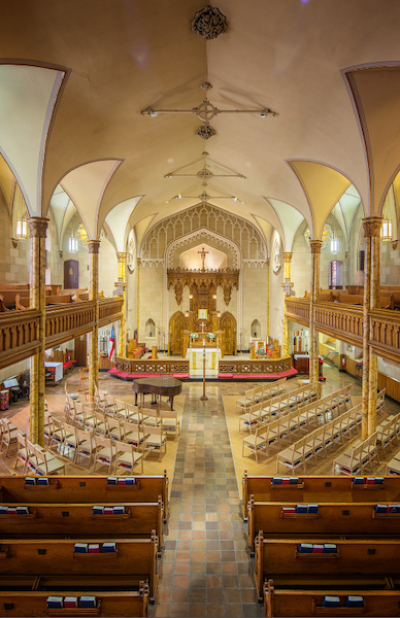 Inside, the open nave — in keeping with the design of earlier meeting houses — consists of pews and upper galleries on three sides oriented toward the canopied triple-deck pulpit and altar at the west end. The piers supporting the galleries and vaulting appear to be marble but are, in fact, fake marble.
Rochester certainly has houses of worship with grander edifices, including better expressions of Gothic revival, but Two Saints, as the church is commonly called today, is a remarkably well-preserved church from the earliest period in the city's history.
If you go
Unfortunately, the Church of St. Luke & St. Simon Cyrene doesn't seem to have regular opening hours for visitors.
As a result, the only reliable time to visit is during services at 8 a.m. and 10 a.m. every Sunday.
Book a room at the Renaissance Del Monte Lodge Hotel and Spa. The hotel is located just outside Rochester proper along the historic Erie Canal in quaint Pittsford.
Dennis Lennox writes a travel column for The Christian Post.
Dennis Lennox writes about travel, politics and religious affairs. He has been published in the Financial Times, Independent, The Detroit News, Toronto Sun and other publications. Follow @dennislennox on Twitter.