Christians say family is biggest influence when resolving conflicts: survey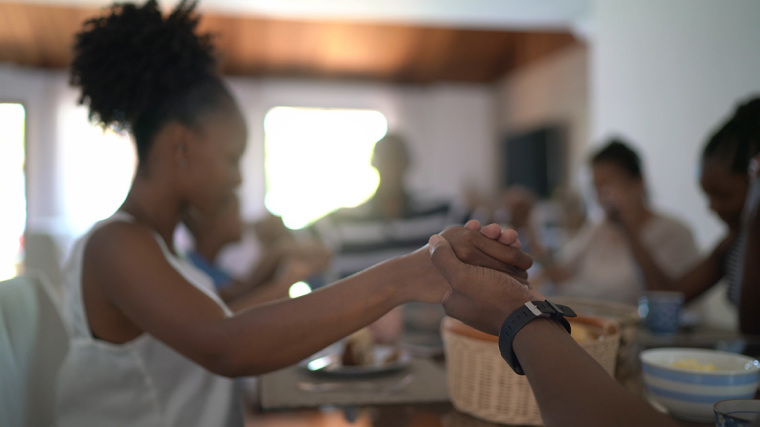 When it comes to resolving conflicts, Christians say they're most influenced by their family members, according to a research poll released by the Barna Group. 
The study, released earlier this month, found that over half of Christians (57%) say their family members have the strongest influence on how they've learned to resolve conflict. 
After this, 39% of Christian respondents said the next most influential resource to resolve conflict is the Bible, with friends being the third most influential at 37%. Additionally, 24% of Christian respondents said that pastors or church leaders have the most influence on their "approach to conflict resolution."
"In the summer of 2022, Barna Group conducted a study with The Genius of One to explore Christian opinion on major faith topics, a key one being unity," the study reads.  
"It may feel like unity is a hard thing to come by, even among Christians. This article explores recent data on both Christians' and pastors' perspectives of the subject." 
For the study, Barna conducted a quantitative survey of 1,223 U.S. Christians and 426 U.S. pastors. The online survey for U.S. Christians was conducted from June 1-10, 2022, and had a margin of error of +/- 2.2 percent. The online survey for pastors was conducted July 7–18, 2022, with the margin of error for that sample being +/- 2.5 percent.
The study also found that pastors and Christians offer "different, though not incompatible, approaches to pursuing peace." Half of pastors (50%) say they approach conflict resolution with a collaborative mindset, while 37% of Christians prefer to avoid or prevent conflict in the first place.
Pastors were found to be most confident when resolving conflicts in their homes, churches and friendships. They were less comfortable, however, when having to pursue reconciliation with supervisors or superiors, with their neighbors and in their local community.
"While the majority of both pastors and Christians seem at least somewhat comfortable taking initial steps to resolve conflict in most settings, there are still a number of contexts in which both groups could be coached and encouraged to seek peace," the authors wrote. 
According to Barna, the data concludes that among Christians "there is still some room to grow." 
"Christians, in general, are more often learning about conflict resolution from sources closer to them, such as family and friends," the study added.   
"This [study] highlights an opportunity for pastors to grow in their influence around important topics such as conflict resolution, unity, forgiveness and more to help Christians approach community," reads the Barna study. 
Even with pastors and church leaders ranked low on sources that influence conflict resolution, the study shows that "nearly nine in 10 Christians (86%) at least somewhat agree that their church equips them to participate in community in a healthy way." 
A previous study from Barna found that a majority of pastors thinking about stepping away from the ministry were concerned that Christians identify more with their political views than their faith.
For the study, Barna asked Protestant pastors if they had given "serious consideration to quitting being in full-time ministry within the last year." Thirty-nine percent answered in the affirmative.
Barna identified "the immense stress of the job" as the leading cause of pastor burnout. Fifty-six percent of pastors who were considering quitting cited stress as a major reason for their discontent. Forty-three percent of pastors thinking of abandoning full-time ministry reported feeling "lonely and isolated," while 38% pointed to "current political divisions" as a factor leading them to consider a career change.