'Hope': 10 Christian reactions to Derek Chauvin's conviction for murder of George Floyd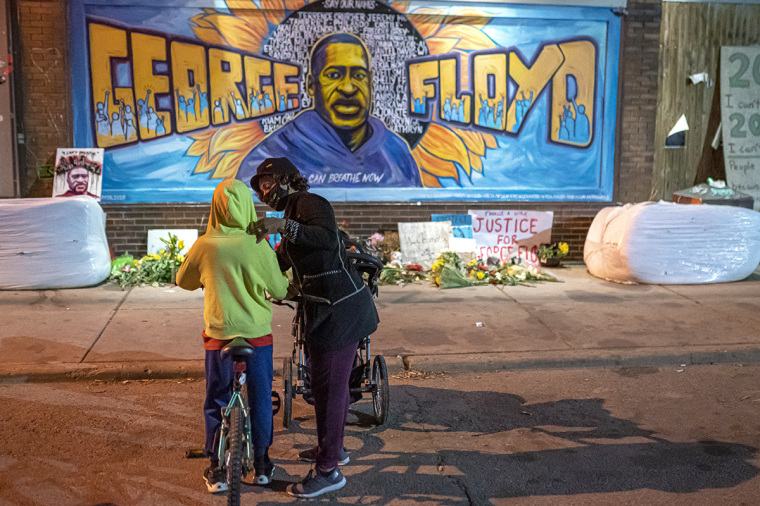 Some wept. Some cheered. Some stood in silent reverence, absorbing the moment when it was announced that a jury had found former Minneapolis police officer Derek Chauvin guilty of second-degree murder, third-degree murder and second-degree manslaughter for the death of George Floyd Tuesday.
Jamal Bryant, senior pastor of New Birth Missionary Baptist Church in Georgia, who traveled to Minnesota to pray with Floyd's family and offer support, was recorded in a video clip declaring "wow!" as they heard the outcome of the highly charged case that had for months captured the world's gaze.
On Wednesday morning Bryant thanked all the people who helped to create the moment that blanketed many communities across America with hope and exultation.  
"Good morning to all the activist, protestors, prayer warriors, marchers, t-shirt wearers, petition signers, fist raisers, meme posters, barbershop philosophers, agitators, rabble rousers and candle lighters," Bryant wrote in a statement on Instagram. "Take a moment and breathe! This couldn't have happen without YOU! We made history! All 3 counts and he going to jail. Give yourself a minute. I know the fight continues but don't let your gloves get tattered! ... I'm praying for you, proud of you and cheering for you!"
Floyd, a 46-year-old African American man, died in police custody on May 25, 2020, after he was restrained for several minutes by Minneapolis Police Department officers. Chauvin was caught on video kneeling into Floyd's neck as he begged for his life until he stopped breathing.
The Minneapolis Police Department said in a statement that officers had responded to a call about a man suspected of forgery. Authorities were told someone tried to pay with a fake $20 bill at Cup Foods. The video of Floyd's death sparked international protests and calls for justice from many Christian leaders.
For the Rev. Willie Bodrick of the Twelfth Baptist Church in Roxbury, Massachusetts, the verdict on Chauvin's actions on Tuesday was cathartic.
"For us to get the guilty verdict, I believe it restores hope," he told CBS Boston. "It lets people know that their protest, their voices have been heard."
In remarks Tuesday, practicing Catholic, President Joe Biden, called Floyd's killing "a murder in the full light of day" and the verdict "a step forward."
"It was a murder in the full light of day, and it ripped the blinders off for the whole world to see the systemic racism the vice president just referred to — the systemic racism that is a stain our nation's soul; the knee on the neck of justice for black Americans; the profound fear and trauma, the pain, the exhaustion that black and brown Americans experience every single day," Biden said.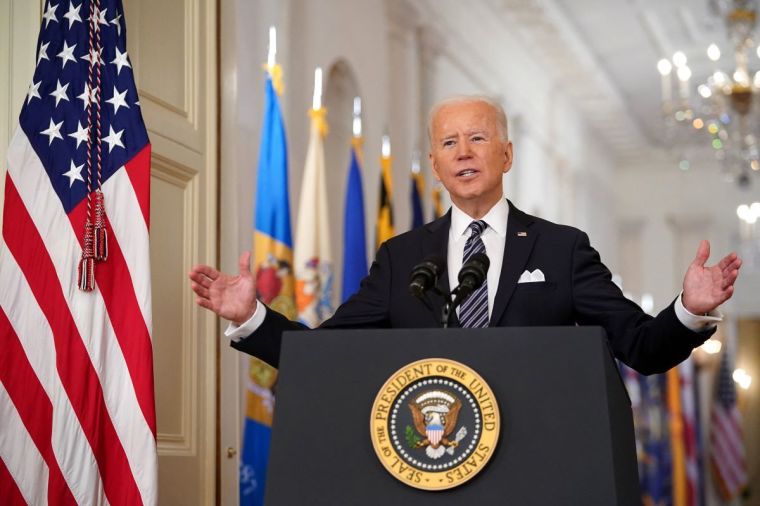 "Let's also be clear that such a verdict is also much too rare. For so many people, it seems like it took a unique and extraordinary convergence of factors: a brave young woman with a smartphone camera; a crowd that was traumatized — traumatized witnesses; a murder that lasts almost 10 minutes in broad daylight for, ultimately, the whole world to see; officers standing up and testifying against a fellow officer instead of just closing ranks, which should be commended; a jury who heard the evidence, carried out their civic duty in the midst of an extraordinary moment, under extraordinary pressure," he said.
George Floyd's brother, Philonise Floyd, who said he "prayed" Chauvin would be convicted, said he was relieved by the verdict and compared his brother to Emmett Till, a 14-year-old who was lynched in Mississippi in 1955. The difference between the cases, he said, was technology.
"I feel relieved today that I finally have the opportunity ... for hopefully getting some sleep," he said.
"Today, you have cameras all around the world to see and show what happened to my brother, ...I could do nothing but watch, especially in that courtroom over and over and over again, watching my brother get murdered," he added.
Here are 10 reactions from Christian groups and leaders on Tuesday's verdict.