Just 29% of white parents see college degree as important, while most minority parents still do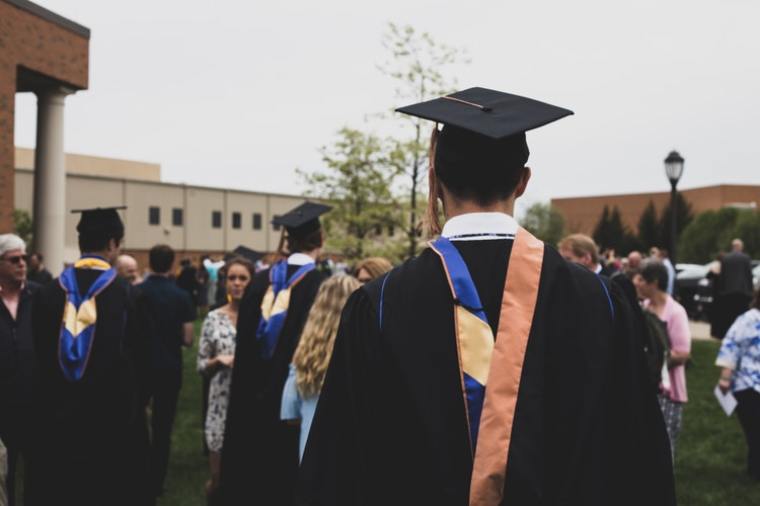 In June 2021, comedian and political commentator Bill Maher slammed college as a "racket" on his political talk show "Real Time with Bill Maher" on HBO.
"Now that graduation season has ended and we won't be spoiling anyone's big day, let's talk about what higher education in America really is — a racket that sells you a very expensive ticket to the upper middle class," Maher declared to wide applause and cheers.
The comedian has not been alone in his criticism.
A few months later in December of that year, partially paralyzed former Republican Congressman Madison Cawthorn of North Carolina, who attended a Christian college for one semester before dropping out, urged conservative youth to drop out of college if they aren't studying medicine, law or engineering because higher education is "a scam."
"I am proudly a college dropout. If you are not becoming an engineer or a doctor or a lawyer, I highly encourage you to drop out. It's a scam," Cawthorn said at AmericaFest 2021.
Like Cawthorn, many men citing the diminishing returns to having a college degree are also now choosing to forgo what many families previously treated as a rite of passage into adulthood.
While some 32% of the U.S. population 25 years of age and older holds at least a bachelor's degree, according to data from the American Community Survey, new data from a Pew Research Center study show that only a minority of white parents view a college degree as extremely or very important for their children while most minority parents do.
In Parenting in America Today released on Tuesday, Pew researchers Rachel Minkin and Juliana Horowitz highlighted this and other findings collected from a survey conducted from Sept. 20 to Oct. 2, 2022, of 3,757 U.S. parents with children younger than 18. The data was collected as part of a larger survey to better understand how American parents approach parenting.
The survey showed that only about 41% of parents say it's extremely or very important that their children earn a college degree. When broken down by race, the data shows stark disparities between how white parents and minority parents value higher education.
"When it comes to the importance parents place on their children graduating from college: 70% of Asian parents say this is extremely or very important to them, compared with 57% of Hispanic parents, 51% of black parents, and just 29% of white parents," the researchers wrote.
Data from a Pew Research Center Survey conducted in 2015 showed that a majority of parents in general, including white parents, said it was either extremely important or very important that their children earn a college degree. According to that survey, 86% of Hispanic parents, 79% of black parents and 67% of white parents agreed on this.
Researcher Renee Stepler suggested at the time that the reason for the gaps in the views on college between the racial groups may be linked to how each group saw "a college degree's importance in moving up the economic ladder."
"Roughly half (49%) of Hispanics and 43% of blacks say that a college education is a requirement to be part of the middle class, compared with just 22% of whites. However, white adults are more likely than black or Hispanic adults to already be in the middle class or higher, which may account in part for the fact that fewer whites see college as essential," Stepler argued.
Jean Eddy, president and CEO of the national nonprofit American Student Assistance, told The Christian Post in a statement that she is not surprised that parents are thinking outside of the college degree when it comes to mapping financial success for their children.
"It's not surprising that parents are thinking outside of the college degree, as more and more young people are increasingly skeptical of the high school-to-college route and desire more flexible post-secondary education pathways," Eddy said. "In the spring of 2022, there were 662,000 fewer students enrolled in undergraduate programs compared to the previous year, and a recent study found that just 53% of today's high schoolers say they are likely to attend college."