Actor who plays pastor in new 'Left Behind' film opens up about why he left the Church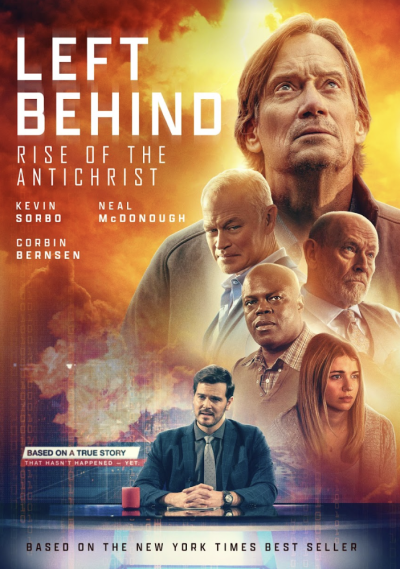 An actor who took on the role of a pastor struggling with his faith in the new rapture film "Left Behind: Rise of the Antichrist" said it's ironic how he was cast in the role.
Identifying himself as a lapsed Christian who left the Church but still holds onto spirituality, Actor Charles Andrew Payne told The Christian Post about his upbringing in the Catholic Church and what led him away from the institution. 
In the film, released in theatres Thursday, Payne is a narrator throughout each scene and also plays the role of Pastor Bruce Barnes, who doesn't lead a life according to what he preaches from the Bible at the start of the film. 
Growing up, the 56-year-old actor attended church religiously. But negative church experiences drove him away. He recalls being turned off by the pastors he encountered, who he said did not practice what they preached.

Now, he says he'd rather believe in God and spirituality without religious church observance to avoid what he calls "sinful humanity" within churches. 
"I do believe in a higher power," he said.
"Some people say 'the universe.' Some people say 'God' — whatever you want to call it. And I recognize that there is something happening in the world that's bigger and greater than myself now," Payne said.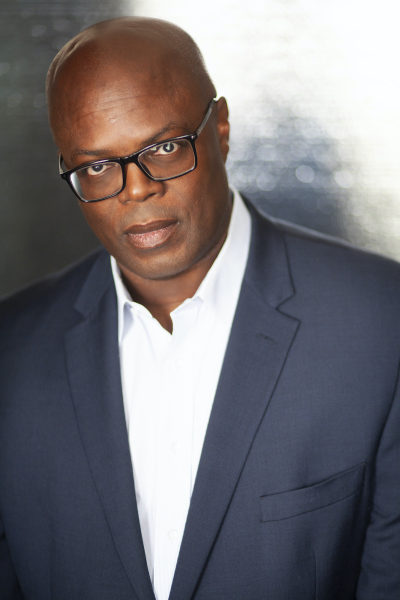 Payne's remarks come as declining church attendance has impacted many denominations in recent decades. The rising trend of deconstructing from the faith has led some prominent believers to announce they've either left the faith entirely or left the Church or institutional religion in recent years. 
The actor detailed major issues in the churches he was involved in that led him to leave and never look back.
As someone who grew up in the church, Payne said it was only natural that he would be heavily involved because he was raised by his grandparents, one of which was a devout Christian.  
"The first book I learned how to read was the Bible. But, as I got older, I will freely admit that I found areas that I couldn't fully buy into," he said. "Did I have spiritual leaders in the Church that I saw were not necessarily walking the walk based on what they were preaching? Yes. And this kind of made me a little bit disillusioned. So, I stepped away from the Church, but not from my relationship with God."
"Specifically, church leaders that focus on constantly raising funds or reminding people to tithe or trying to make them feel guilty for not tithing enough, etc., I found that a bit problematic. You don't know everyone's situation, and it looks bad optically when you are always asking for more funds, and then after church, you drive away in your Mercedes." 
Payne said the churches he experienced were overly focused on material things and not spirituality. 
"I don't have to be part of the Church. I think my relationship with God is my relationship with, you know, whatever you want to call it. It is solid and strong," Payne said. 
"My relationship with the Church; not so much. Because human frailty, human ego and human opinion sometimes get conflated in their way when the Bible should be the true spiritual message." 
Throughout the film, Payne's character battles with his faith as a pastor who is left behind on earth following the rapture — which causes a large sum of Christians, including his entire family, to disappear from the earth to be taken up to Heaven.
"I grew up in the Catholic Church. But, one of the things that resonated with me with this story and the pastor that I play is that I'm a lot like him. I grew up believing fully. Then, I got to a certain age where I stopped and questioned. So now, I don't say that I'm religious. I say that I'm spiritual," Payne said.
"When it comes to pastors and people, I do think not always practicing what you preach perfectly is just human nature. And I would not be surprised if there are spiritual leaders out there who are like Pastor Barnes, talking the talk and not walking the walk. I think we know the news. We found many, many examples of that in the last few years."
In the remainder of the film, following the rapture, Payne's character develops newfound faith and begins to navigate life with others while the Antichrist has taken his place on the earth. 
"Pastor Barnes has been left behind. And so, he's one of those who is now faced with a spiritual dilemma because he's never really been a fully bought-in believer in Scripture and in the stuff that he's been preaching. But, now that the rapture has happened, he's realized that this stuff is real," Payne said.
"He's been left behind. But he sees it as an opportunity for redemption and an opportunity for hope and an opportunity to work with the people who have been left behind now and find his way, and that's kind of the ark of the story." 
Payne said that although he has stepped away from the Church, he has read through the entire Bible on many occasions.
Taking on the role of a pastor in the film helped solidify his faith in God. The movie also opened his eyes to issues with religion that exist naturally.
"When you step out into nature, you look around you; you cannot help but recognize that there is a greater divine presence in our world. But, organized religion, for me, sometimes does not seem to embrace that," Payne said.   
Payne said his beliefs about End Times and whether there will be a rapture have not changed even after he starred in the role. 
"I've read the book of Revelation. It's hard to interpret. Will there be End Times? Are we living in End Times? I am not well-informed enough to make that decision. But look around you. We know we just came through a pandemic that is not quite over yet, but it's still there. Look at the divisiveness in the world as it stands and the way human beings are treating each other," Payne said. 
"I can see why some people would say: 'hey, you know, these look like End Times.' But the Bible doesn't say when it's going to happen. So, who am I to say it's going to happen? But is it a possibility? I will never ever deny that it is highly probable that at some point something might happen." 
"Left Behind: Rise of the Antichrist" was written by film producers Paul Lalonde, John Patus and Jessica Parker and directed by Christian actor Kevin Sorbo. 
The film is an adaptation of the latest installment of the "Left Behind" series, based on the bestselling books by Tim LaHaye and Jerry B. Jenkins.
The movie will remain in theaters for a limited run of five days. 
Lalonde, the film's producer and co-writer, told The Christian Post in a statement that the film is based on a "true story" that "just hasn't happened yet."
"The current political, social and global climate is creating a perfect storm for an even greater revival of interest in what the Bible says about it all," Lalonde said. "Nothing you see on the news is surprising if you have the roadmap in your hand." 
The director, Sorbo, known for his leading role as "Hercules," will appear in the film alongside Payne, Neal McDonough, Corbin Bernsen, Greg Perrow, Sarah Fisher and Sam Sorbo. 
Kevin Sorbo plays the leading role of the character Rayford Steele, which was previously played by Nicolas Cage, who starred in the original 2014 film. 
Payne said what attracted him to the role of Pastor Bruce was the role's dynamic. 
"Imagine you get up in the morning, and the people you love are no longer there. It doesn't matter whether it's religion or what have you; they're gone. How would you feel as a human being?" he asked.
"So that's the place I started from; what would I feel like? I have a wife and two children. If I got up and they were no longer here, but I was left behind, my heart [would] hurt. I cried when I thought about that. How would I respond? How would I feel, and then I transferred that, and I pushed that out onto the character."