Jessica Oyelowo releases storybook album honoring motherhood, recounts loss and conversation with God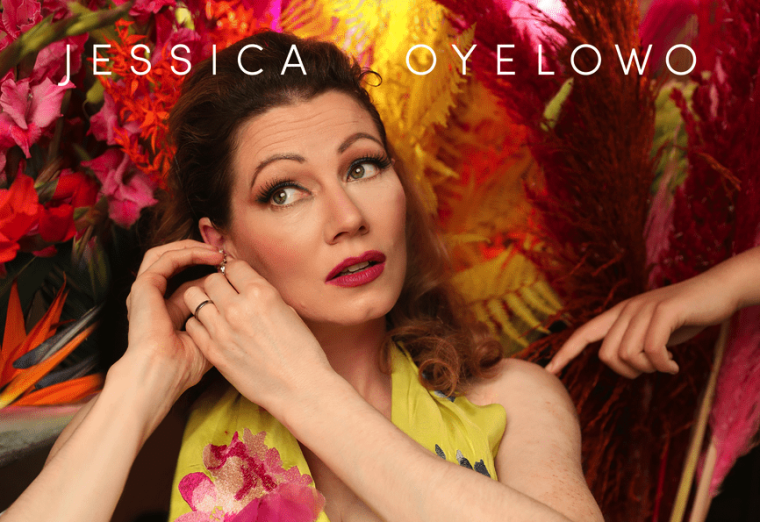 Actress, singer and filmmaker Jessica Oyelowo has released a new storybook album centered on motherhood and says she believes Jesus is everything that makes her the mother she is.
Titled (M)other, the storybook album (released May 12) is based on Oyelowo's own journey through motherhood and how she felt like an "other." Oyelowo is looking to honor mothers everywhere who are not always being celebrated for their impact. 
Oyelowo told The Christian Post that she once felt "very other" in her life because she married and had children fairly young. 
"I became a mama young; I married very young," she said. "I was still working. I'm an actress. I'm a Christian. So I've always had this feeling of otherness — this feeling of being a little different than people. I always wanted to call it (the album) Mother, and it occurred to me as we were writing the album that I am other, and every mother feels that way at some point in her life."
Married to Oscar-winning actor David Oyelowo, the famous actress became a mother when she was 23. Her journey to motherhood began relatively early for her generation and recounts how different it made her feel.
"There's an inclusivity of joining the ranks of mothers, and there's an exclusivity of what you're personally going through with your own children and your own personhood as you become a mother," she said. 
Despite the challenges, Oyelowo said becoming a mother was "extremely fulfilling" and "the most wonderful blessing. It just blows your mind."
"You've never felt love like this. It's a different kind of love than you could ever have for anyone else," she explained. "The children that we love, the children that we birth, the children that we adopt, the children that we nurture, the neighbor's kids, our nieces and nephews, the way that we mother in the world provides us with a sense of love that I had never experienced before until I had my own children and nieces and nephews and the various kids that kind of populate my house."
As amazing as being a mother is, Oyelowo said she hasn't done it alone. She credits her faith in helping her love like she is supposed to while navigating family life and her career.
"I'm not capable of separating my spiritual life from any part of my life. Jesus is everything. So everything flows, and every other aspect of my life has to be reconciled within that part of me because that's everything," Oyelowo told CP. 
"I'm beginning to learn slowly what it means to pray constantly. It's just to constantly acknowledge the beauty of God's love and be in communion with Him, with the Holy Spirit. So there's no separation of church and state in my being at all." 
Oyelowo was raised by Christian parents who taught her to believe that people own nothing, "not even our own lives," because "Jesus paid it all."
"So if everything is His, I'm a steward of everything I have in this life. My being — I'm a steward of this temple. I'm a steward of the possessions that we have and any money we have," she added.
The Oyelowos wed when the songstress was 20 years old and at the height of her acting career. Although they initially thought they would wait to have children until she was in her 30s, she said God had another plan and they both were obedient to it. 
"That's how I process life and motherhood and being a wife. It's through the lens of 'Your plans are always good. They're always to prosper me. They're always to give me a future and hope and never to do me harm.' So, I'm just going to keep asking," Oyelowo said of God's direction for her life. 
"We hadn't planned out how many children we were going to have. We just kept praying. And He kept saying have another one. So we did. They don't belong to us."
"God loves my children far more than I love my children," Oyelowo told CP, and "He is far more interested in their future than I am. He's far more interested in all the blessings that He has for them than that I could ever give them. So I'm very careful to just trust and obey and go for it," she added. 
Along with her four children here on Earth, Oyelowo has had multiple miscarriages throughout her journey in motherhood. She penned a song on the album about her experience of loss. 
"I was very angry with God where I was weeping my heart out and just said, 'How can you understand what it's like to be a woman? Jesus, You are a man. You never had a baby. You don't know what it is to feel this. How can you understand?'" she recalled. "And I felt His physical presence, and He said, 'Jesse, I do understand. I lose children every day." 
"'I am so sorry. Of course, you do. Of course you understand what I'm going through. You're not a man that should be mocked. I'm sorry,'" Oyelowo recounted. 
The moment was so powerful for the actress that she had a revelation of God's divinity in relation to her humanity.
"It was like He was my mother in that moment, and wrapped me in His arms and told me that He understands, as a mother does, and it changed my relationship with God profoundly," she said. "It changed my perspective on motherhood profoundly because I realized that God isn't just a Father. He is like a mother, and He describes Himself that way in Scripture multiple times."
"His love for us is so nurturing and so kind, and I hadn't fully realized how kind He was until I lost that baby."
In addition to releasing (M)other, Oyelowo is launching a podcast called "(M)otherness," which will feature influential women sharing their unique experiences and stories.
Set to make its debut later this summer, the podcast's confirmed guests include Bryce Dallas Howard, Barbara Broccoli, Gayle King, Gigi Pritzker, Kate Mara and Olivia Munn. 
"We all have our own story when it comes to being mothers, yours is vitally important. I chose to turn mine into an album and a podcast. Most people don't do that. But I want everyone hearing this to feel loved, to feel honored, empowered, respected and seen," Oyelowo added.