Alabama extends protections for female athletes to the collegiate level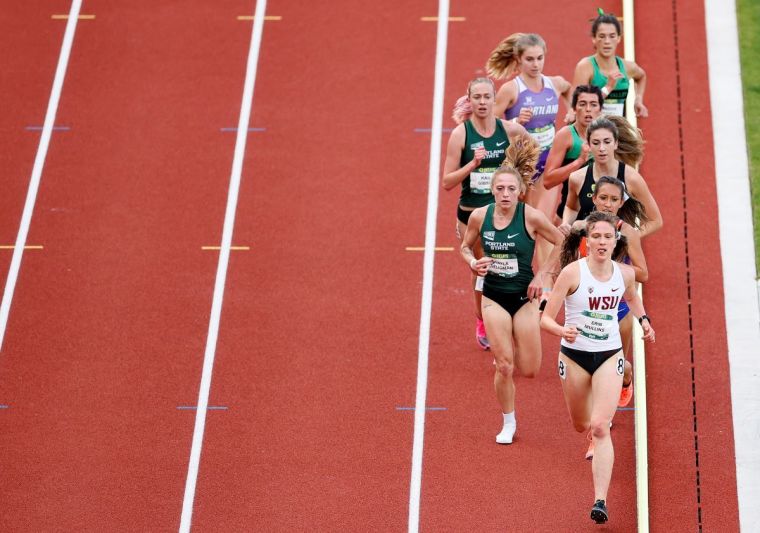 Alabama Gov. Kay Ivey has signed into law a measure that would extend a prohibition on trans-identified biological males competing in women's sports to collegiate athletics as concerns about fairness for female athletes persist. 
The Republican governor signed House Bill 261 into law Tuesday. The measure declares, "An intercollegiate athletic team or sport sponsored by a public two-year or four-year institution of higher education that is designated for females, women, or girls shall not be open to a biological male." Additionally, the measure states that an intercollegiate athletic team sponsored by a public higher education institution designed for males should not be open to biological females. 
"Look, if you are a biological male, you are not going to be competing in women's and girls' sports in Alabama. It's about fairness, plain and simple," Ivey said in a statement.
House Bill 261 comes two years after Alabama enacted legislation preventing biological males who identify as females from competing in women's sports in K-12 athletics. The new legislation points to the biological differences between men and women as the justification for enacting the policy for collegiate athletics.
"Physical advantages for biological males relevant to sports include, on average, a larger body size with more skeletal muscle mass, a lower percentage of body fat, and greater maximal delivery of anaerobic and aerobic energy than biological females," the legislation states. "Even at young ages, biological males typically score higher than biological females on cardiovascular endurance, muscular strength, muscular endurance, and speed and agility."
The legislation contends that those "differences become more pronounced during and after puberty as biological males produce higher levels of testosterone."
"On average, biological male athletes are bigger, faster, stronger, and more physically powerful than their biological female counterparts," the bill adds. "This results in a significant sports performance gap between the sexes."
Before House Bill 261's passage, Alabama was one of 21 states that provided some form of protection for female athletes. The others are Arizona, Arkansas, Florida, Idaho, Indiana, Iowa, Kansas, Kentucky, Louisiana, Mississippi, Montana, North Dakota, Oklahoma, South Carolina, South Dakota, Tennessee, Texas, Utah, West Virginia and Wyoming. 
While proponents of such legislation say it is crucial to protect fairness for biological female athletes at a time when biologically male trans-identified athletes are being allowed to compete in female competitions, opponents contend such bills are discriminatory. 

"From dictating what bathrooms we can use to blatantly ignoring the actual problems in women's sports, these politicians are making Alabama an increasingly hostile place for transgender people and the LGBTQ+ community as a whole," the LGBT advocacy group Human Rights Campaign Alabama State Director Carmarion D. Anderson-Harvey said in a statement. 
"HRC will continue to fight state legislatures across the country that apparently think our rights are optional."
The nonprofit legal organization Alliance Defending Freedom, which has represented multiple female athletes, commended the legislation's passage in a statement.
"Women and girls deserve to compete on a level playing field. A college freshman losing a spot on the team to a male athlete is just as unfair and harmful as when it happens to a high school senior. That is why we must protect fairness for girls in all grade levels," said ADF Senior Counsel Christiana Kiefer.
"Since the [National Collegiate Athletics Association] refuses to protect fairness for female athletes, it is imperative that states ensure women in college have the same equal athletic opportunities that they were afforded in high school."
Kiefer said that in Alabama, women "will not be subject to the devastating losses to men that female athletes in other parts of the country are experiencing."
ADF has represented female athletes who claim to have been disadvantaged by policies enabling trans-identified biological males to compete in women's sports.
The legal group filed a lawsuit against the Connecticut Interscholastic Athletic Conference on behalf of four former female high school athletes who maintained that the presence of two biologically male athletes in a track competition prevented them from advancing to a championship where college scouts would be in attendance. In February, the 5th U.S. Circuit Court of Appeals agreed to rehear the case after a three-judge panel previously dismissed it.
Many voiced disapproval after Lia Thomas, a trans-identified male who competed on the women's swimming team at the University of Pennsylvania after competing on the men's team for three years, won the NCAA national championship in the 500-yard freestyle in March 2022.