Alexander Pagani addresses concerns, misconceptions about deliverance ministry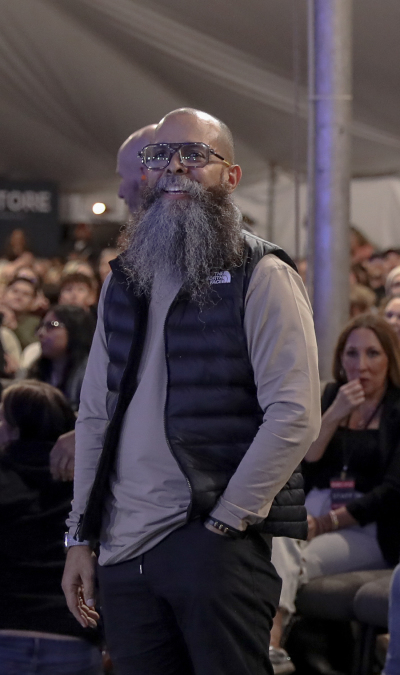 MOUNT JULIET, Tenn. — Pastor Alexander Pagani, who's well known for his deliverance ministry, addressed concerns some Christians raise about this form of ministry because they've witnessed false teachers whose work more closely resembles a pagan Voodoo ceremony. 
Pagani, an apostolic teacher, has spearheaded deliverance ministry for years, starting at his home church, He Is Risen Tabernacle in the Bronx, New York City, and worldwide. His church also goes by the name Amazing Church and has other locations throughout the U.S. 
The preacher's bestselling book, The Secrets To Deliverance, landed in the hands of once-cessationist Pastor Greg Locke and it helped change Locke's view on deliverance. Now the two ministers have joined forces with others to bring the truth about deliverance ministry to Christians everywhere with the film, "Come Out in Jesus Name."
The film shows how Pagani's ministry impacted Locke who is both a popular and sometimes controversial leader. Others in the film include YouTube preacher Isaiah Saldivar, along with other well-known deliverance ministers Vladimir Savchuck, Daniel Adams and Mike Signorelli as they model deliverance in the New Testament.
"I've learned that people don't know what they don't know," Pagani said in a video interview with The Christian Post ahead of the red carpet premiere, addressing claims that he and his cohorts are heretics. "That removes my anger that we would feel when someone misrepresents us." 
The author said many people reject him and other deliverance ministers due to "misrepresentation of what they do know," he added. "The deliverance ministries that they did encounter have been unscriptural, sensational, fanatical, or maybe miss-diagnosing people. 
"You can't blame them for being like that," he continued, speaking of Christians who are skeptical of this form of ministry. "If the poster boy of deliverance in their mind is the ministry around the corner that looks like a Voodoo seance, strange fire."
The New York native said many people "went" but were "not sent" and misrepresented God and His heart for deliverance ministry. 
Pagani never set out to be acknowledged the way Locke honored him in the film, he said, adding that it's important to share sound doctrine surrounding casting out demons.  
"My mindset has always been to provide a scriptural presentation to change the narrative of deliverance," Pagani told CP.
"The ministry of deliverance," Pagani explained, is first and foremost "a ministry that's 75 percent of what Jesus' ministry was dedicated to: casting out demons. Second, the ministry of deliverance, if it's done correctly, out of the Scripture, is an immense benefit to the Church."
Pastors only need to look to the scriptures for guidance on deliverance, he added. "My goal has always been, I'm going to show you in the Bible."
Pagani's book on deliverance is immersed with scripture and became a catalyst for the film. 
"Come Out in Jesus Name" will be in theaters for one day only on March 13. For more information, click here.