Amazon Prime to release docuseries about Duggar family's IBLP beliefs, Bill Gothard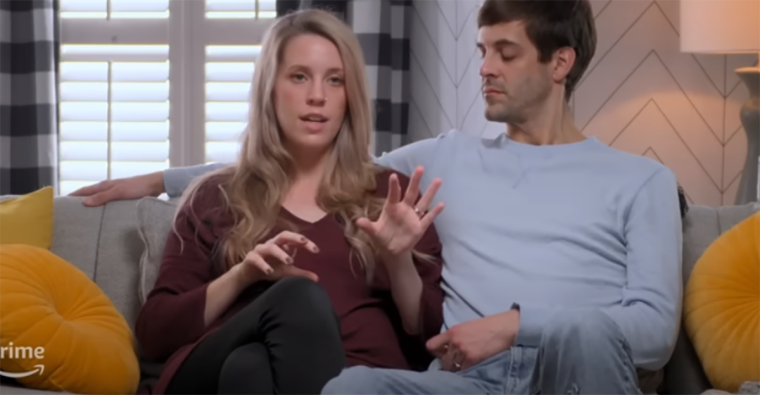 An upcoming Amazon Prime docuseries set to be released next month will focus on the religious beliefs of the prominent Duggar family. 
The docuseries, titled "Shiny Happy People: Duggar Family Secrets," is slated to premiere June 2. It will focus on the religious upbringing of Jill Duggar Dillard, who formerly starred on the long-running reality television series "19 Kids and Counting" alongside her 18 siblings and her parents, Jim Bob and Michelle Duggar. 
"There's a story that's going to be told and I would rather be the one telling it," she said in the series trailer.
The series will focus on the teachings of the Institute in Basic Life Principles, which is a conservative non-denominational Christian organization founded by Pastor Bill Gothard in 1961. 
Gothard, who is now in his late 80s, led the controversial organization up until 2014, when over 30 women accused him of harassment and molestation. 
One former IBLP member asserted in the trailer that "IBLP teachings aren't Christianity," while another insisted that "Gothard turned every father into a cult leader and every home into an island."  
The Amazon Prime description of the series portrays it as "a limited docuseries exposing the truth beneath the wholesome Americana surface of reality tv's favorite mega-family, The Duggars, and the radical organization behind them."
"As details of the family and their scandals unfold, we realize they're part of an insidious, much larger threat already in motion, with democracy itself in peril," continued the hyperbolic description.
The Duggar family became widely known thanks to the TLC series "19 Kids and Counting," which aired from 2008-2015 and documented the family's antics, travels and beliefs.
The show and the family faced backlash after news spread about a sex scandal involving Josh Duggar, the oldest son in the family. 
Duggar, who reportedly molested four of his sisters and one babysitter as a young teenager, is serving a prison sentence in Texas for receiving and possessing child pornography. 
Jill Duggar Dillard's appearance in "Shiny Happy People: Duggar Family Secrets" is not the first example of a Duggar family member coming forward to distance themselves from the teachings of their upbringing.
Jill's sister, Jinger Duggar Vuolo, also recently shared her experiences in a book, titled Becoming Free Indeed: My Story of Disentangling Faith from Fear.
Released in January, Vuolo detailed how she battled with deep-seated feelings of inadequacy and shame, tortured by the belief that should she misstep, she would be removed from God's favor.
"In the teachings I grew up with, everything's black and white: If you live a certain way, you'll be blessed by God, Himself," she recalled in an interview with The Christian Post back in January. 
"In one of [Gothard's] seminars, I remember him saying, 'Life is a very delicate cause and effect sequence. So if you live by my principles' — which he would say were biblical principles — 'your life will be a success, and God will make you prosper in everything that you do. And if you don't, your life will be one disaster after another.'"
When Vuolo reached her 20s, she began questioning her upbringing and ultimately concluded that Gothard's teachings were "not only warped but entirely unbiblical." 
"That first step of realizing, 'Oh, this is not true' — it's scary because you're told not to question it. You're told not to think for yourself, you're told what to think. And so, once you stop and say, 'Is this really what the Word of God says?' And you realize it's not, it feels like your whole foundation is shaken," Vuolo said. 
"As a believer, as somebody who really wants to glorify God and know what God thinks, know what pleases Him, I'm going to go back to the Word of God for my answers, even if that takes me years of working through what I've been taught and saying, 'OK, well, I remember what this verse said, according to this teacher, but what does it actually say? What was the actual context? What is the theme of the Word of God? And what does this look like in my life? How should I live my life accordingly?'"