Baby who was only 30 minutes old saved by Tennessee's first safe haven baby box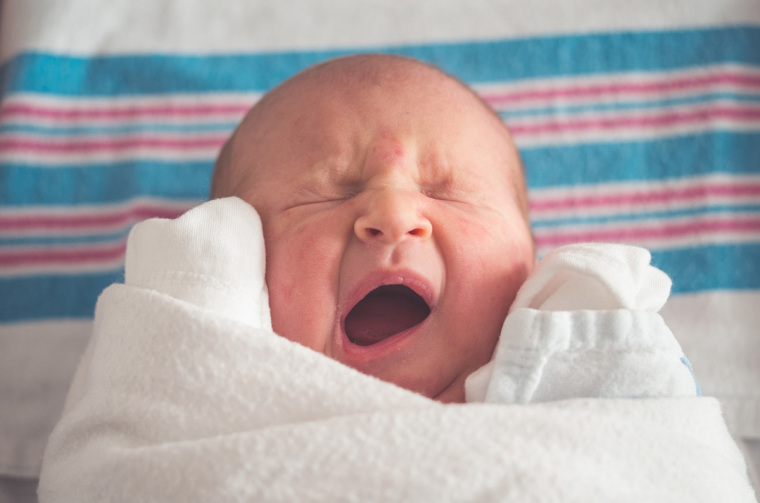 A baby who was only 30 minutes old was recovered uninjured from the state of Tennessee's first safe haven baby box, a community resource to help parents in crisis. 
Three crew members with the Knoxville Fire Department recovered a baby from the safe haven box after midnight on Saturday. The baby boy was reportedly uninjured and appeared to be a newborn. The firefighters called an ambulance to transport the baby to the hospital. 
As local news outlet Wate 6 reported Monday, the safe haven box was installed in February at Knoxville Fire Department Station 17 on Western Avenue. Assistant Chief Mark Wilbanks of the Knoxville Fire Department revealed that the state is expected to have more baby boxes soon, disclosing plans to build one in Knox County.
In an interview with The Christian Post, Wilbanks said parents who surrender their babies under the state's safe haven law usually feel like they're in a crisis. This option allows them to ensure their child receives proper care and the parents can feel they did the right thing for their baby.
"Our goal at the end of the day is to save lives," Wilbanks said. "And we never want to be called out to a scene where there has been a child disposed of in a dumpster; that's hard to even think about or consider. But what you have to think about is the mom or dad was in a crisis situation and had nowhere to turn." 
Wilbanks said he has received multiple emails from people who want to adopt the baby. 
The fire department does not decide who can or cannot adopt the child, he added. After a parent places the baby in a box, the fire department turns the child over to the emergency department and Tennessee Child Services.
Wilbanks emphasized that the department operates as a safe haven for anybody. 
The safe haven box also has resources for the parent of a child, including mental health care and information about their rights as well as some next steps. 
"I'm adopted myself," Wilbanks told CP. "I don't know my birth parents. But, you know, where would I have been had adoption not existed or my parents didn't have options? So at the end of the day, we want to make sure that these parents have options, they have resources, and their child is cared for as well." 
Tennessee's Safe Haven Law allows mothers of newborns to surrender unharmed babies to designated facilities within two weeks of birth without fear of being prosecuted. Since April 2015, at least 80 children have been surrendered under the law. 
Tennessee is not the only state working to make it easier for parents to place their children up for adoption. 
As CP reported, Mississippi's Republican Gov. Tate Reeves signed several bills earlier this year that his office described as "pro-mom and pro-life." The approved legislation followed the change in national abortion policy after the overturn of Roe v. Wade last June, which restored regulatory authority over abortion to the states. 
In addition to increasing tax credits for pregnancy resource centers and adoption-related expenses, another measure approved by Reeves increased the age when a child can be dropped off at a safe haven box. 
"Mississippi will always protect life. Our state will continue to be a beacon on the hill, a symbol of hope for the country, and a model for the nation," Reeves vowed. "Mississippi will be relentless in its commitment to life. We will be relentless in our support of mothers and children. And we will be relentless in our efforts to advance the New Pro-Life Agenda. The legislation I signed today is further proof that when it comes to protecting life, Mississippi isn't just talking the talk — we're walking the walk."