Archbishop Justin Welby speaks against illegal migration bill, sending people to Rwanda
Welby says problem of illegal migration must be fixed, but can be done without 'neglecting victims of slavery'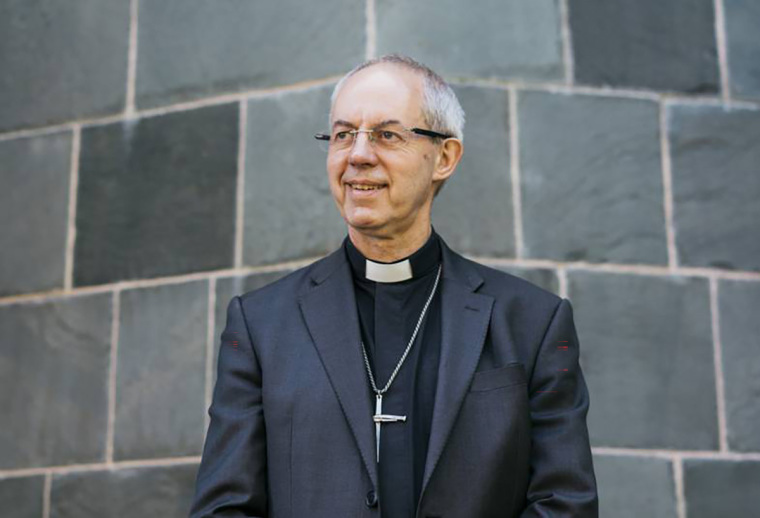 The Archbishop of Canterbury has defended his outspoken criticism of the government's Illegal Migration Bill.
Archbishop Justin Welby and bishops sitting in the House of Lords have strongly criticized the bill, which proposes sending failed asylum seekers to countries like Rwanda. 
Writing in The Times, the Archbishop said that bishops would continue to speak up.
"Those who sit on the bishops' bench will not abandon our duty to point out when governments propose legislation that is impractical or immoral," he said.
"We will not abandon the most vulnerable people that Jesus Christ specifically calls us to love. And we will not abandon our hopes and efforts for a nation and a world that helps those in trouble and supports those in need."
The archbishop agreed that "we must stop the boats" that are making illegal crossings across the English Channel and said that there should be "limits" on the number of migrants accepted into the country. 
However, he argued that the bill in its current form "will do little to resolve the existing problems, and will exacerbate others, all while causing serious suffering to the most vulnerable."
Welby said that anyone attempting to cast opponents of the bill as "indifferent" to the reality of the challenges "is not engaging with this debate in good faith."
The Archbishop called on the government to speed up the processing of asylum seeker applications, and provide more safe routes for people to come to the U.K. as a means to "undercut" the people smugglers.  
He has tabled two amendments to the bill which he describes as "helpful, not destructive."
"The crisis is global, vast and long-term. No nation can offer simple, quick fixes on its own," the archbishop wrote.
"Successive governments have implemented deterrence policies to prevent asylum seekers arriving. They face indefinite detention in grim conditions, at constant risk of severe destitution, and now face the prospect of being sent to Rwanda. And yet Channel crossings are set to see record numbers this year."
He continued, "No solution can stop Channel crossings entirely. But these alternatives are more likely to alleviate the situation without compromising the U.K.'s approach to international law or neglecting the victims of slavery, and while maintaining the commitment to dignity and hospitality that defines our country at its best." 
Originally published at Christian Today