California megachurch wants to keep historic Evangelical church alive as a satellite campus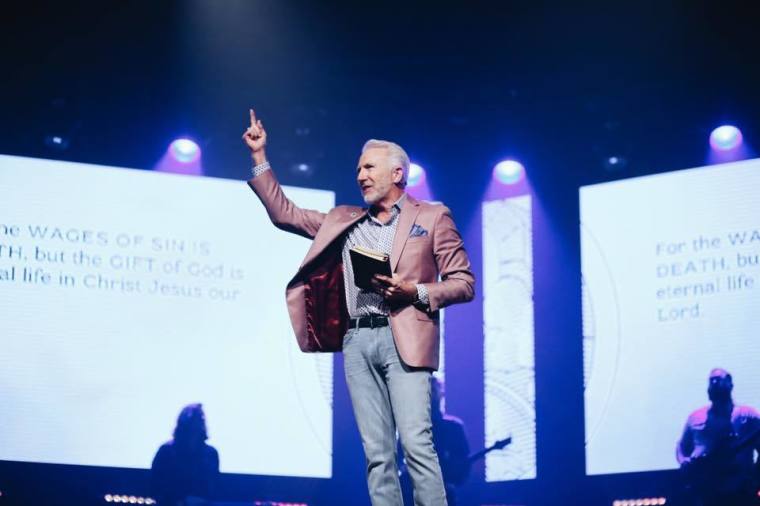 The charismatic California megachurch Destiny Christian Church has preliminarily agreed to assume leadership of Sacramento's Capital Christian Center, a historic but financially struggling congregation of importance to Evangelicals and home to one of the largest Christian schools in the region. 
In a joint letter Sunday, Destiny Christian Church Lead Pastor Greg Fairrington and Capital Christian Center Lead Pastor Rick Cole announced that the board of directors of both congregations "agreed to proceed with the hope of Capital Christian Center joining the Destiny Church family." Both are affiliated with the Assemblies of God denomination. 
"Over the past few years, Capital has experienced a destabilization of its financial foundation," the letter reads. "Collaborating with Destiny, and uniting under their spiritual leadership, provides the necessary financial and spiritual strength to continue its impact in the region for decades to come."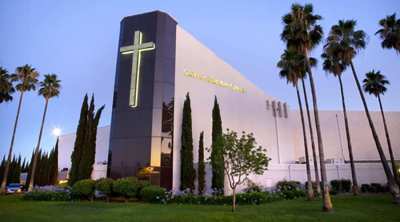 Still subject to approval votes from both congregations, Fairrington told The Christian Post that the agreement would essentially make Capital Christian Center the first satellite campus of Destiny Christian Church, a congregation of 4,000 with thousands more who worship online. 
Fairrington said Capital Christian Center has a 105-year history "as one of the leading voices in our region" and is a church that his wife's family has been a part of for over 70 years.
He added that Capital Christian Center and its late Pastor Glen Cole were instrumental in the early days of Destiny Church in 1989 when Fairrington was starting his ministry in Rocklin. 
"The church was the predominant church in Sacramento, and [Glen Cole] introduced this to the church, told people what we were doing, invited people who lived on our side of the town ... to attend our church. He financially supported us 34 years ago," Fairrington said. "He mentored and became one of my heroes. And now, 34 years later, it's important for my wife and I to stand and help and assist this church that helped us start our church."
Both sides need to iron out the legal and technical logistics of what this collaboration will look like, but Fairrington expects both churches will hold approval votes this summer. 
Like many churches, the COVID-19 pandemic created financial difficulties for Capital Christian Center. Capital Christian School, Fairrington said, is rebounding nicely and has nearly 1,000 students. 
"We definitely want the school to thrive and succeed and create the financial foundation [so] that that can happen," he said, adding that the closure of the school would impact thousands of families. 
"It's very, very critical that we create an environment for that school to succeed."
The agreement comes over a year after a lawsuit accused Dave Arnold, a former teacher and coach at Capital Christian School, of abusing several students while he worked there for about three years during the early 1980s.
The lawsuit also accused the late Pastor Cole of covering up the abuse, according to The Sacramento Bee. Fairrington acknowledged the lawsuit but said he doesn't know many details about it. He insists that the lawsuit didn't play a factor in the decision for this collaboration. 
"This has everything to do with our desire to help this church and help the Kingdom of God here in Sacramento," he said. 
In a statement last May, Capital Christian said it takes the "institutional responsibility that follows these allegations and are working with our legal team to pursue a rightful response."
"Further, we take seriously the responsibility of protecting the students that have been entrusted to our care," the statement continued.
"As such, we undertake staff background checks, provide mandated reporter trainings, sexual harassment trainings, and employ other safeguards. We are in compliance with state and federal standards regarding employee and volunteer training. At Capital Christian School, we remain committed to our mission to empower world changers in academic excellence, athletic distinction, artistic expression, and social engagement all through a spiritual pursuit of biblical truth." 
According to the joint letter, Cole and Fairrington began discussing a "formal ministry collaboration" a couple of months ago. 
"We have the same heartbeat to preach the Gospel, teach Biblical truth, and give people hope," the letter reads. "Our priority has always been about the stability, unity, and health of the ministry."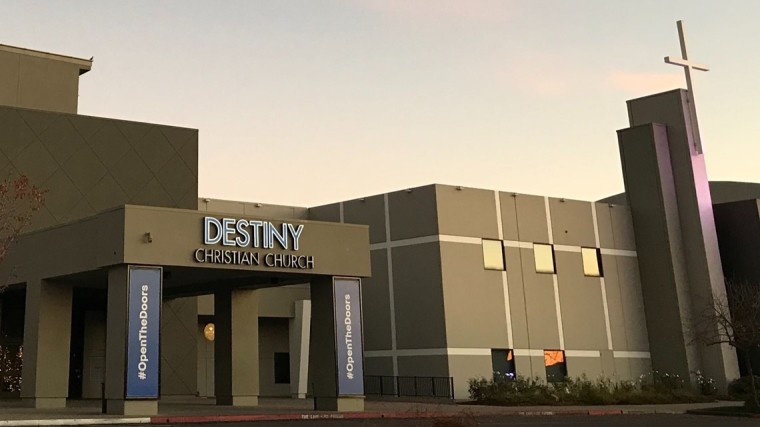 Fairrington, who has developed a large online following in the last three years, has received his share of media attention in recent years. He was among several high-profile pastors who defied California's COVID-19 lockdown orders in 2020.
"We thrived during the pandemic. We're a strong, Evangelical Christian church with a very bold voice, about the moral issues of our day," Fairrington said. "And we took a stand against the shutdowns very early on, especially here in California. And we have seen tremendous growth in every area of our ministry."
Fairrington also made headlines in 2021 by offering religious exemption letters to people opposed to getting the COVID-19 shots. 
Fairrington also urged his congregation to support the recall of Democratic Gov. Gavin Newsom in 2021, alleging that Newsom's policies "have continually contradicted the Word of God and have been in opposition with the millions of Christians in California."
"This is all about the importance of Sacramento in the state of California," Fairrington told CP about the collaboration with Capital Christian Center. "We want to see California changed and be a move of God in this state. ... So it starts in Sacramento. And so this is about the Kingdom and this is about preserving the strong witness of Capital Christian Center, that its voice in the community and in the region would be strong again."