Christian artist Charlie Mackesy wins Oscar for best animated short film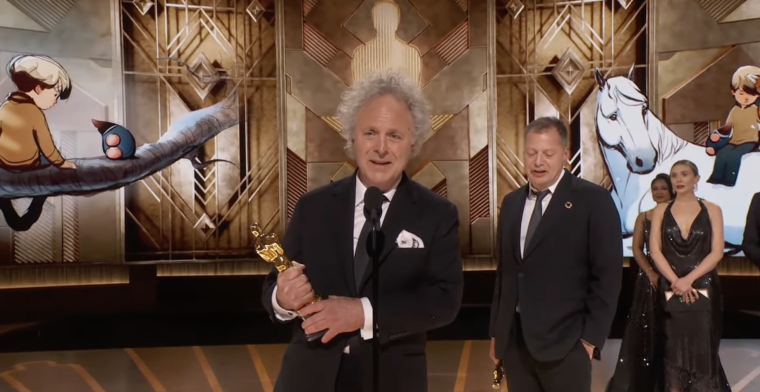 Outspoken Christian Charlie Mackesy and Matthew Freud won an Oscar for the best animated short film at the 95th annual Academy Awards for "The Boy, the Mole, the Fox and the Horse." The short film was inspired by Mackesy's successful children's book of the same name. 
During his Oscar acceptance speech Sunday night at the Dolby Theater, Mackesy said he was "grateful" and "speechless" due to the outpouring of support from the public. The embrace of his book and its film adaptation was "a bigger prize" than the actual Oscar, he added.
"Awards are incredible and I'm speechless, to be truthful, but a greater award has been the response from people about the book and the film," Mackesy said in the Oscars winner's room.
Mackesy has said he once misjudged the church and has been a believer for many years. In a 2019 collaboration with the Christian initiative Alpha UK courses, he shared his ideological transformation in a video where he highlighted "the value of taking a closer look" at Christianity. Evangelical Focus noted that, in his youth, he was described as being "fiercely anti-Christian."
Yet, his inquisitive nature eventually led him to discover life's purpose, which changed his life forever and led him to Jesus. He now uses his art, lectures and interviews to share the messages deeply ingrained in his faith.
One of his famous works of art is a bronze sculpture called "The Return of the Prodigal Son," which is on display at Holy Trinity Brompton in London, England. The popular church is Mackesy's home church.
Speaking to the press after his big win, Mackesy shared a story of a woman whose 5-year-old grandson had told her she was "enough just the way you are." Those words, a quote from the book that her grandson had read, showed the impact of his work. 
"She told me that she cried afterward at the thought that her grandson had those words as a reference for his life," he explained.
The 60-year-old cartoonist has heard several testimonies from people who were touched by his work, saying it was like "gold to me."
The original film was produced by Apple, the BBC and Bad Robot. The voice work featured in the short film features Tom Hollander, Idris Elba, Gabriel Byrne and Jude Coward Nicoll. 
"The Boy, the Mole, the Fox and the Horse" is now available to stream.