Christian comedian Chonda Pierce reveals she may be ending comedy tours, talks new film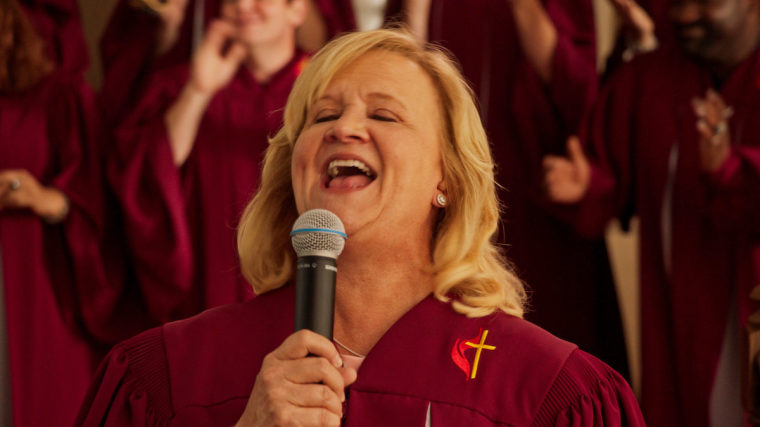 Fans of Chonda Pierce will get a chance to see the Christian comedian back on the big screen next month in the new film "Roll With It," and she shared with The Christian Post how being obedient to God has helped her to flourish in a career she loves and pulled her through life's most challenging moments.
The "Queen of Clean" is currently touring across the country as part of the Chonda Pierce: Live in Concert tour and is gearing up the film "Roll With It," which will premiere in theaters nationwide on May 9, 11 and 13.
In a recent interview with The Christian Post, the bestselling female comedian said she has been ending her concerts with a funny bit that has been shocking her fans and revealed that she might be approaching the end of days touring on the comedy circuit.
"It's such the closing of a great long career," she told CP. "Sometimes I go through cities, and I go, 'This is probably the last time I'll be through here.' Just because I know what my schedule is like in the few years ahead, but I really do want to wind it down a little bit, and I do love acting. I used to be able to do it all, but I can't anymore. I can't tour and then go to conferences that I love to get to do." 
Despite guidance from her manager to quit saying she was retiring, the 30-year comedy veteran said she really senses the transition in her spirit.
"I just sense it in my spirit," Pierce revealed. "My pastor says there's no retiring in the Kingdom of God, and I believe that. But in my spirit, I feel like the Lord's doing a new thing.
"I don't know if that's maybe getting to do more acting or more movies. I don't know if that's just local ministry in my own local church. I'm not sure what that looks like yet." 
The 63-year-old went on to say that she also wants to make time to "have a life." 
"Someone asked me: 'What do you want to do when you retire?' I go, 'Just see the buttercups come up and be home when spring kicks in. I'm always on the road.' I've been doing it a long time, and the road's a great sacrifice."
The Kentucky native said although being a comedian who's on tour "looks glamorous," it has been rough on her to "bounce up and down for 30 years" on a tour bus.  
"I'm ready to not do that anymore," Pierce stressed.
The release of her new film, "Roll With It," is a turn in the right direction for the widowed entertainer. 
The feature-length comedy is a faith-based movie that is a hilarious story of "strength, survival, family values and faith" where Pierce plays a single mother who learns, with help from her community, to readjust to her new life after her husband's death. 
"A little part in this movie I thought was so powerful — because my husband and I wrote much of the script and some of that stayed in — [was that] my character, Bonnie, talks to her dead husband all the time," Pierce explained. "Nobody can see him but her, and so, the town thinks she's kind of crazy. But we kept that in where I go to the cemetery and I talked to him about my day often and everything.
"I thought, how interesting that that is in the movie and he's not here," Pierce added of her late husband, David, who died from a stroke in 2014. 
The multifaceted creator said she really wants the new film to reach the widows. 
"There are so many little nuggets like that where widows will relate to those awkward moments of maybe dating again or just the pain of hanging on to your husband and telling them about your day. I just wanted the Spirit of God to be in that film. In that electronic stuff, God can still work," Pierce declared. 
"My hope is that a lot of widows will come see the movie and chuckle and laugh and maybe it will also give a clue to a lot of girlfriends that know. 
"The Bible says take care of the widows and the orphans, and for 32 years, this world has really been so kind and taking care of me and now I want to turn around and take care of some other widows," Pierce added. "I want to remember the children who need care and love and compassion, and so I just love all the little themes. This movie was just really, really a part of me, and I love that."
For more information on Pierce's possible last tour and her new film, visit chondapierce.com