Christian actress Jen Lilley leaves 'Days of Our Lives,' says promiscuous role taught her grace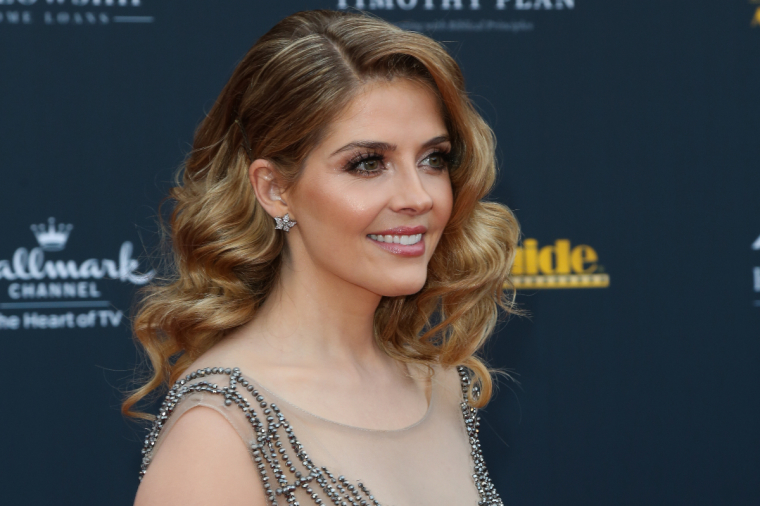 Christian actress Jen Lilley, who stars in the NBC soap opera "Days of Our Lives," has announced she is leaving the show after years of playing a "promiscuous" and "manipulative" character, a role that taught her no one is too far beyond God's reach. 
The 39-year-old devout Christian actress played the role of a troubled woman named Theresa Donovan in the soap opera from 2013 to 2016 and made select-episode appearances on the show from 2018 to 2023.   
Lilley's last day performing on the show was on Sept. 22. 
Before her final day, Lilley took to social media to express gratitude for nearly a decade of playing the role — a character whom she said demonstrated to her the power of God's love.
"Last week of me exploring this girl's shenanigans on screen," wrote Lilley in a Sept. 19 Instagram post. "Playing Jeanne Theresa Donovan off and on for the last 10 years has taught me so much about empathy and grace."
"I have enjoyed every moment of her hilarious sass and ferocity, layered with brokenness," she added. "To the cast and crew at @dayspeacock, I love you forever. You're my family." 
In her post, Lilley thanked her fans for supporting her through to the end. 
"To the best fans a girl could ask or hope for: remember there is no pit so deep you could ever find yourself in where God's love cannot find you still," she wrote.  
"You are never beyond redemption. You are called by grace and marked with love. Thank you for supporting me on this decade-long journey." 
As a devout Christian who has starred on Candace Cameron Bure's Great American Family network, which prides itself on wholesome family programming, Lilley received scrutiny from her Christian fans for returning to the Theresa Donovan role.  
In a 2015 interview with the Christian daily talk show "100 Huntley Street," she said Christians often ask, "How can you be Christian and play this role?" She said she has learned about God's mercy through playing the role.
Lilley described her character on the soap opera as being "extremely destructive, manipulative, vindictive and very promiscuous." But she said she felt called by God to take the part because she "really felt like the Lord was like, 'This is your role.'"
The actor said John 10 is a Bible verse that moved her to take the role. In the verse, Jesus says that His "sheep hear his voice." 
Despite admitting she was confused about why God was calling her to take the role, she said she was confident enough that God's voice told her to take the part. 
"The truth of the matter is that from a human perspective, Theresa's kind of a horrible person," Lilley said. "But from a God perspective, she's exactly who Christ came and died for."
She cited Romans 5 and Ephesians 3:18-19. 
Lilley told "the Theresas of the world … you are so loved and you are not unredeemable."
Lilley said in a 2020 interview with Movieguide that she felt God told her that if someone takes on the role of Theresa, He would rather it be a Christian "because you can play the unspoken moments when the guy leaves the room." 
"'You play the emptiness the girls actually feel where they've sold themselves short of their value," Lilley said the Lord told her. "'Those are the exact conditions of humanity that I sent my Son to die for.'"
Lilley has also appeared in a variety of other roles in television and film, such as the 2011 Oscar-award-winning movie, "The Artist." She also played a role on "General Hospital" before she was cast in 2013 as Theresa Donovan in "Days of Our Lives."
Lilley co-hosted the 2020 Movieguide Awards and also made appearances in a variety of Hallmark films. 
Nicole Alcindor is a reporter for The Christian Post.