Christian anti-trafficking network urges EU to crack down on corporations using forced labor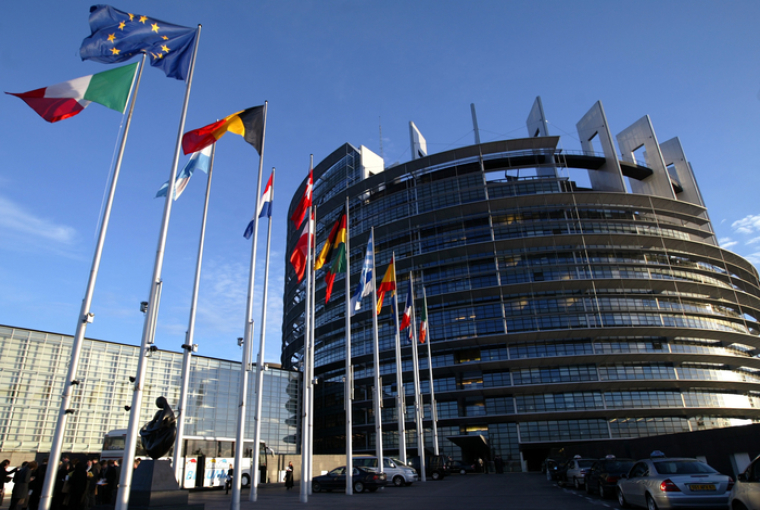 A Christian anti-trafficking network is imploring the European Parliament to fine companies that aren't doing enough to combat exploitation and forced labor within their supply chains as the body gears up to vote on an European Union directive on corporate sustainability due diligence this week.
The directive, which will be voted on during the European Parliament's plenary session held Wednesday and Thursday, would oblige corporations to identify and, if necessary, mitigate the adverse impacts of their activities on human rights and the environment.
The European Freedom Network, a community of over 250 organizations united in the fight against human trafficking and commercial exploitation, says that while the directive is a "positive initiative" to reduce exploitation globally, it could be stronger. 
"It will hold accountable multinational companies that benefit from a lack of transparency and from tax and social dumping in developing countries so that they make profits to the detriment of human rights," the EFN's due diligence action group wrote in a recent report. 
"However, it is obviously not enough to abolish modern slavery and human rights abuses that are mainly caused by international socio-economic inequalities. In order to find the necessary balance between businesses' activities and respect for human rights, as well as effectiveness for due diligence application, the content of the Directive should aim for the highest common denominator among the EU Member States where legislation is in place."
The EFN estimates over 21 million people are caught in situations of forced labor or exploitation globally.
"[T]hose working to source raw materials or make products for big companies are exploited in dangerous working conditions and with wages that condemn them to grinding poverty. Forced labour is endemic across several sectors of the global economy," EFN stressed in a May 15 letter to its partners. 
To produce goods more quickly and in a less expensive manner, some companies subcontract to suppliers who exploit workers through poor wages, unsafe working conditions and forced labor. This is particularly prevalent in industries such as textiles, agriculture, construction and manufacturing, where the demand for inexpensive labor is high.
Such exploitation can often occur in regions with less stringent labor regulations or oversight, including in Asia, Africa and Latin America.
France, Germany and the Netherlands have already implemented national rules on due diligence, while a few companies have independently taken appropriate measures, the group notes.
To maximize the potential of the EU directive, EFN proposes its extension to indirect commercial partners and all entities involved in supply chains, including one-time commercial partners. The network has also recommended that the directive include a standard monetary fine for non-compliant companies, a provision currently missing from the directive.
"Unfortunately, the proposed Directive does not propose any common pecuniary sanction for non-compliant businesses, nor public or reputation consequences in case of a company infringement of its due diligence obligations," the EFN report states. "Although the risks of a material fine and reputation should act as a deterrent for companies, the Directive's lack of ambition could undermine the effectiveness of due diligence and the protection of human rights across the world."
Drawing on German law, the EFN suggests the EU consider a penalty framework that includes an administrative fine of up to €8 million (roughly $8.5 million) or 2% of annual turnover and possibly barring offenders from public contracts for up to three years.
The group believes collective action can effect change and urges individuals to investigate instances of human trafficking and exploitation in supply chains, support ethically responsible businesses, and demand corporate transparency and respect for human rights.
EFN is encouraging Christian believers to contact their members of the European Parliament and advocate for the proposed directive.
Siobhán Mullally, the United Nations Special Rapporteur on trafficking in persons, especially in women and children, agrees that the directive can be stronger. 
"[I]t is essential that the Directive includes an effective accountability mechanism for prevention of trafficking in persons," Mullally said in a statement. "As I have previously highlighted the current draft Directive does not ensure effective prevention and accountability, since it does not include small and medium enterprises. That constitutes a serious gap in a Directive that is aiming to make businesses accountable for their impact on people and the environment, including climate goals."