Christian school barred from sporting events after girls' team refused to play against male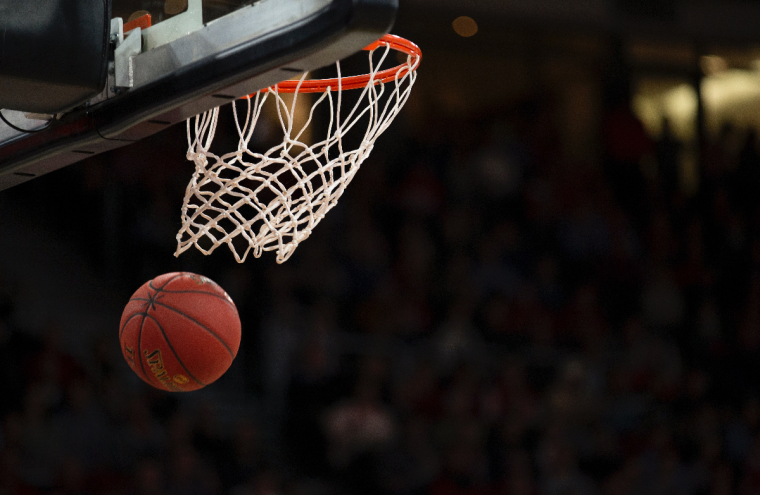 A Christian high school in Vermont that forfeited a girls' basketball game because the opposing team had a biological male player has been suspended from participating in future athletic events.
The Vermont Principals' Association announced Monday that Mid Vermont Christian School is prohibited from participating in upcoming sports events because of the school's refusal to play the Long Trail Mountain Lions last month.
VPA said that MVCS's decision to forfeit the game in late February goes against the association's policies, specifically their "Commitment to Racial, Gender-Fair, and Disability Awareness" and their "Policy on Gender Identity."
VPA's policies document states that the association and its member schools must support "an environment in our activities and programs that promotes respect for and appreciation of racial, gender, sexual orientation, religious and ethnic differences, and is disability aware."
Additionally, the VPA prohibits discrimination "based on a student's actual or perceived sex and gender," with gender including "a person's actual or perceived sex as well as gender identity and expression."
"The student's home school will determine the eligibility of a student seeking to participate in interscholastic athletics in a manner consistent with their gender identity where the student's gender identity does not correspond to their sex assigned at birth," continued the policy document.
"The Superintendent (or designee) will confirm the gender identity asserted for purposes of trying out for an interscholastic sports team through documentation from the parent, guardian, guidance counselor, or a doctor, psychologist, counselor, or other medical personnel. A medical diagnosis shall not be required."
The Christian school justified the refusal to play against Long Trail by arguing that they had an unfair advantage by having a biological male on their roster.
"We withdrew from the tournament because we believe playing against an opponent with a biological male jeopardizes the fairness of the game and the safety of our players," said Vicky Fogg, the head of MVCS, in a statement last month.
"Allowing biological males to participate in women's sports sets a bad precedent for the future of women's sports in general."
In recent years, there has been much controversy over scholastic sports allowing trans-identified individuals to participate in events based on their preferred gender identity rather than their biological sex.
Last month, the 2nd U.S. Circuit Court of Appeals for the 2nd Circuit granted an en banc hearing for four female high school track runners who sued the Connecticut Interscholastic Athletic Conference in 2020 after being forced to compete against biological males.
Selina Soule, Chelsea Mitchell, Ashley Nicoletti and Alanna Smith argued in the lawsuit that they were wrongfully deprived of athletic opportunities when they were forced to compete against two boys who identified as female. 
Last December, a 2nd Circuit panel ruled against the female athletes, concluding their lawsuit was moot since they had all since graduated from high school.
Currently, 18 states require athletes to compete on sports teams that correspond with their biological sex rather than their stated gender identity: Alabama, Arizona, Arkansas, Florida, Idaho, Indiana, Kentucky, Louisiana, Mississippi, Missouri, Montana, Oklahoma, South Carolina, South Dakota, Tennessee, Texas, Utah and West Virginia.  
Most recently, a judge in Minnesota ruled that USA Powerlifting must allow trans-identified males to compete in the women's division under the Minnesota Human Rights Act, which bars gender identity discrimination. In its "Transgender Participation Policy," USA Powerlifting contends that males, on average, have "increased body and muscle mass, bone density, bone structure, and connective tissue," thus creating a disadvantage for biological females in pure strength sports.