Christian singer Megan Danielle wins 2nd place in 'American Idol' season finale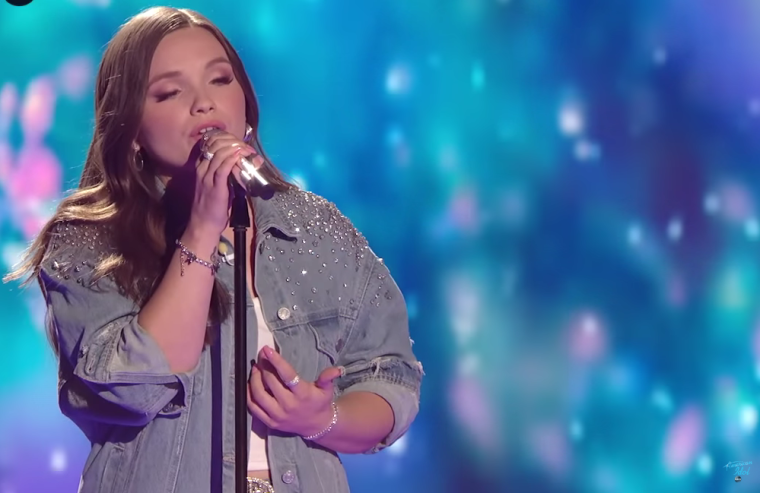 Christian singer Megan Danielle of Georgia came in second place for season 21 of the popular singing competition television program "American Idol." 
In a three-hour season finale Sunday night, the 21-year-old Danielle won second place, while 18-year-old Hawaii native Iam Tongi was announced as the victor, receiving a recording contract and a $250,000 cash prize.  
Tongi seemed to be a favorite among the judges after he sang James Blunt's song "Monsters" as a tribute to his father, who died in December 2021. In the season finale, Blunt and Tongi sang "Monsters" together. Both men's fathers suffered from kidney failure.
Tongi is a member of the Church of Jesus Christ of Latter-day Saints. On social media, he's posted videos of himself singing various LDS hymns. One duet of "Amazing Grace" was filmed at the LDS temple in Oakland, California.
Throughout the season, Danielle shared her faith in Jesus Christ. She performed Lauren Daigle's "You Say" for her audition, during which Daigle joined her to sing a duet. 
Danielle continued singing faith-based songs throughout the competition. On Sunday's finale, she performed "God Whispered Your Name" by Keith Urban and her original song, "Dream Girl."
"I'm still trying to wrap my head around making [it] into the finale. … Thank you, Jesus for these incredible opportunities! My heart is full!" Danielle wrote on Instagram ahead of the finale.  
Danielle, a waitress who's hoping to launch her musical career, describes herself online as "a Christian Singer/Songwriter just trying to share the love of Jesus!" 
She credited her now-deceased grandfather for encouraging her to "sing for God." During the season, she could be heard singing Vince Gill's "Go Rest High on That Mountain" in honor of her grandfather's life.
"American Idol" judge Luke Bryan selected Gill's ballad for Danielle to perform on an episode where judges anonymously picked songs for the contestants. The identity of the judge who chose the song for them remained unknown until the performance ended. 
"What I love about you is … you're never scared to tell everybody your faith," Bryan told Danielle following her singing of Gill's song. "When I thought about that song, I … just felt in my heart that I couldn't pick a better one than that for you." 
Danielle is not the only outspoken Christian to experience a level of success in season 21 of "American Idol." Warren Peay, who serves on the Colston Branch Church worship team in South Carolina, was eliminated earlier this month when Danielle had previously advanced to the top five.  
As he performed "To The Table" by Christian musician Zach Williams during his audition, judge Katy Perry dubbed him the "Christian Chris Stapleton" because of his beard and their similarities.