Church files lawsuit against Connecticut's preschool vaccine mandate, cites 1 Timothy 5:22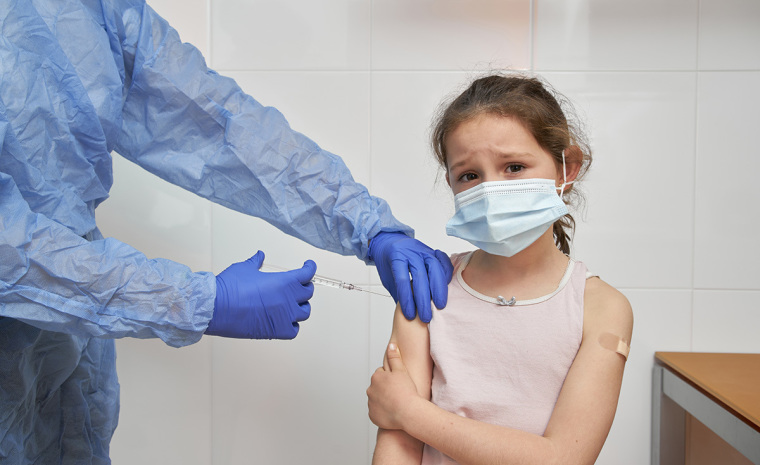 A Connecticut church academy is suing state officials, alleging that a vaccine mandate for students passed in 2021 violates its First and 14th Amendments rights because many of its members object to using vaccines manufactured, tested or developed using cell lines derived from aborted human fetal cells. 
Milford Christian Academy, which has about 50 members and operates as a church, school and day care center, filed a lawsuit against the Connecticut Department of Education Commissioner Charlene M. Russell-Tucker, Connecticut Office of Early Childhood Commissioner Beth Bye and Connecticut Department of Public Health Commissioner Manisha Juthani last Monday. 
The church is asking the court "to prevent the Defendants from closing down a church's educational ministries because it will not bend the knee to the state of Connecticut's vaccination mandates and general hostility toward people who hold the religious belief that taking vaccinations would be morally wrong."
At issue is a 2021 law signed by Gov. Ned Lamont "to eliminate the religious exemption to Connecticut's school vaccination requirement."
"[The law] requires parents of children enrolled in preschool programs or any other prekindergarten program — public or private — to vaccinate their children on or before September 1, 2022 or not later than fourteen days after transferring to another program and to submit proof of that vaccination to their school even if vaccinating their children is contrary to their religious beliefs," the lawsuit reads. 
The law has a "grandfathering" provision that doesn't require children enrolled in kindergarten through 12th grade before April 28, 2021, to vaccinate their children if doing so is contrary to religious beliefs. The legal filing also contends that the "law further provides for secular exemptions from the vaccination requirement in the form of medical exemptions upon the provision of a medical professional's note."
"When it comes to vaccines, Milford Christian Church relies on St. Paul's first letter to Timothy, chapter 5, verse 22 to teach that its members should not take part in other people's sin by consuming vaccines manufactured, tested, or otherwise developed using cell lines artificially developed from murdered unborn babies," the lawsuit states. 
The lawsuit states that the church received an order from Inspector Bridget Merrill to submit a corrective action plan by Wednesday. 
The Christian Post contacted the academy and the Attorney General's Office for comment. A response was not received by press time.
The church's lawyer, Cameron Atkinson, told The Milford Mirror that the order amounts to "an unconscionable ultimatum," a description that the Attorney General's Office disputes. 
The chief of communications and policy for Attorney General William Tong, Elizabeth Benton, said in a statement to The Milford Mirror that the state "prefers to work with schools and collaboratively to meet requirements and avoid any interruption in the education of students."
"That being said, vaccines save lives. The legislature's actions were fully lawful and necessary to protect public health. We have successfully defended multiple baseless challenges to this statute and will continue to defend the statute," she added in her statement.
Benton noted that state law mandates students to receive certain immunizations prior to being enrolled in schools. However, prior to 2021, students had an option if they wanted to apply for medical or religious exemptions, rather than taking any vaccination.  
Pastor Jim Loomer confirmed that the action would have impacted roughly 10 families at the Christian school. 
"We are challenging the law mandating the law students in daycares, pre-schools, and schools must be vaccinated despite their religious convictions," Atkinson said. 
"They functionally told Pastor Jim and his colleagues they had a choice: compelling their students to vaccinate, expelling them if they didn't or facing the forcible state closure."
A 15-minute long telephone status conference took place in federal court on March 6, in which U.S. District Judge Victor A. Bolden instructed both sides "to file, jointly if possible, a ... proposed process for the case's resolution" by Friday, March 24, The Mirror reported. 
The church, school and day care will keep their doors open as the litigation continues. 
"My understanding is the state is still going to issue letters saying they're not in compliance. … We're basically going to fire letters back that we can't comply because of our religious beliefs. Things are going to remain as they are. If they don't we'll be back in front of Judge Bolden again," Atkinson was quoted as saying. 
"Our message to the state is clear; ... we will obey God first," Atkinson added. "We will not comply. We will continue to adhere to the ministries that God has called us to, and if you shut us down, we will go to the United States Supreme Court to protect the children entrusted to us and our right to religious liberty."