Corbin Bernsen releases 'Journey of Faith' series; cautious about labeling his films 'faith based'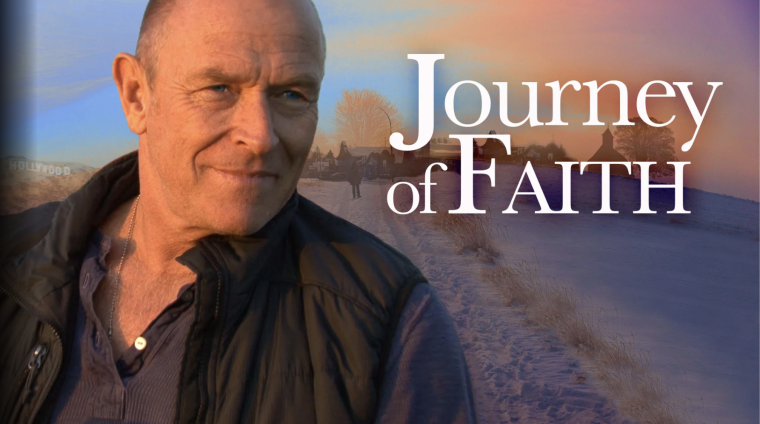 Actor Corbin Bernsen says he will no longer be working on "faith-based" movies, opting instead to focus on projects that show all aspects of life: the joys and the heartache. 
Bernsen has released a new, six-episode documentary titled "Journey of Faith," now streaming exclusively on PureFlix. The series, pegged as the actor's "most personal project yet," is about the making of the 2010 movie "Rust," directed by and starring Bernsen.
"I didn't know what I was going to do with it," Bernsen told The Christian Post about the series. "Then Sony calls up and says ... all of a sudden, 'We'd like to get involved. Are you a Christian filmmaker?' 'Yes, I am,'" he replied, "without reservation."
The Los Angeles native said he has never considered himself to be a faith-based actor or creator, but the story is deeply personal, so he agreed.
"I was writing a story about after I lost my father, a midlife crisis story, and lo and behold, we made this thing," he continued. "I do try to be organic about this stuff. I'm not going to sit here and be the Evangelical person telling you to come to Christ. I'm not going to do it in my films. I'm not going to do it in person."
Bernsen, who most recently starred in the latest installment of "Left Behind," added, "What I'm learning for myself, and if somebody wants to glean that from me or my words here ..., is that you can be all things and have this love in your heart. Now I see the love is for God. For some people, it might be just nature. They go out to nature, and I go, 'You get it, you're fine.' Because they're plugged into what I know as God."
The Hollywood star, whose parents also worked in the entertainment industry, shared why he has decided to move away from making entertainment that falls under the "faith-based" genre. 
"The problem I had with making faith-based movies — I sort of stopped making them as faith-based movies — is that there was an element of, you had to put this in there, and you got to do a calling to Christ," the "LA Law" actor explained. "I said, 'No, I want real people stories.' Real people. They know love in their heart, and they know hate. They know greed and they know anger. And they know pain and they know forgiveness. We know all these things, and I just inspire people to just lean into it all because there you'll find God." 
Bernsen clarified that he loves Jesus and His "teachings," but he is open to people believing in whatever they want.
He said "Journey of Faith" is more of an entertainment series for the Christian audience rather than an evangelistic film. 
"I no longer probably will make anything called a faith-based film. Faith-based film meaning that it sits on that video shelf at Blockbuster under faith-based/religious movies or the aisle. I rather make all my projects [where] I want to rejoice in this human experience, this gift, if you will, the good, bad and the ugly," he added.
"You can't have all the joy without the pain. So that's in all my projects."
 "Journey of Faith" is now streaming on PureFlix.