Dante Bowe returns to Christian music, reflects on God's blessings after split from Maverick City Music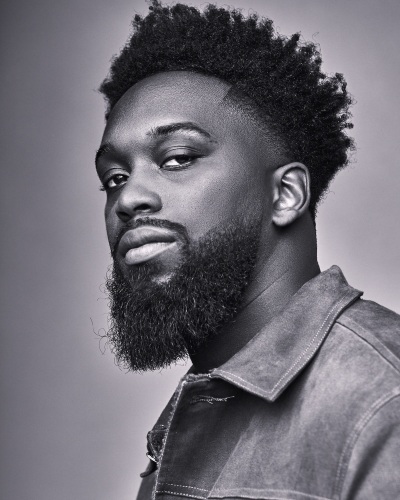 After taking a brief hiatus from Christian music, Grammy-nominated artist Dante Bowe has reflected on God's faithfulness over the last few months, launching his own recording label and releasing new music.
In a recent interview with Christian Broadcasting Network, Bowe, previously a member of Maverick City Music, said he's been on an "incredible journey" over the last few months.
"I feel healthier than ever. Better than ever. Brighter than ever. Feel closer to God. Yeah, I'm good," he said.
In September 2022, Maverick City Music, an award-winning music collective, announced that Bowe would be removed from the group as part of a "pause" on their relationship.
"Due to behavior that is inconsistent with our core values and beliefs, we have decided to put a pause on our professional relationship with Dante Bowe," the group said in a released statement. "Decisions like these are not easy because of the level of nuance, both professionally and personally, but we felt it necessary to address."
Bowe later announced that in light of the group's announcement, he would take a break from the public and social media.
"In light of recent events and opinions, I've talked to some of the wisest leaders and brothers around me. I'll be taking time off social media to rest mentally and physically," he said.
In his interview with CBN, Bowe said the "pause" from Maverick City Music pulled him closer to God.
"I just feel like I never shut the door on God. I kept the door wide open because I need Him more in those seasons than ever I need Him. You know when I'm just on the mountaintop. You know what I mean? I always need Him, but I just think I ran to Him, you know, faster," he said.
"I wanted more of Jesus when I went through that; you know what I mean? And I think that's the point of it all. Sometimes, you know, those things happen so we can draw near right. So, I felt very close to Him in that season. Also, just the team He put around me. I felt so blessed. My friends are with me the entire time. It was really a fabulous time, and I felt really, really blessed. And how can you not run to Him after, you know, feeling so overwhelmed by His presence and His blessings."
Bowe recently released a new single, "Hide Me," from his forthcoming album Press Play. He launched a record label called True Music. 
The artist told CBN, "God's going to use people and things to catapult you into your next step."
"So, I don't think it was like something that shouldn't have happened. I think it should have happened because now I have this incredible team. I've rebuilt my infrastructure with the most incredible people and most incredible producer, John John, who's helped me release 'Hide Me,' and this entire album, Press Play."
"I don't think that would have happened if, you know, just certain things didn't occur. The trials are not in vain. Nothing is wasted. Nothing's in vain," he added.
"I think this entire season has been me under the shadow of the Almighty. I felt so hidden and so protected and close to Him. I think a lot of people would think I felt, you know, a little down or out or depressed even maybe. But I really felt very protected by the Lord in the season of my life," Bowe told CBN News.
The artist previously opened up to The Christian Post about dark seasons in his past, including suffering sexual abuse as a child and being homeless before a pastor gave him a place to live. 
"I just wanted to be a beacon to the world and people that just feel like they're less fortunate or maybe they just feel depressed," he said. "That's my main goal is to just be that light to those people in general."
The artist also discussed his struggles with depression and anxiety and how he wants to use his platform to give others hope. 
"One of my sayings is, 'this too shall pass,'" he shared. "What I've learned in 28 years — I'm not the oldest, the wisest — but what I've learned in eight years, is that nothing lasts. When I feel that panic happening, I know it's not going to stay the same because nothing ever does."
On social media, Bowe celebrated his return to music and reflected on God's presence amid the storms of life.
"Soon enough you will be amazed at all that God did in the midst of your trouble, as you look at what you had to walk through from the other side. He is hiding you, to prepare you for new blessings and new levels of stewardship," he wrote.