Democrat Congressman Henry Cuellar carjacked at gunpoint in Washington, D.C.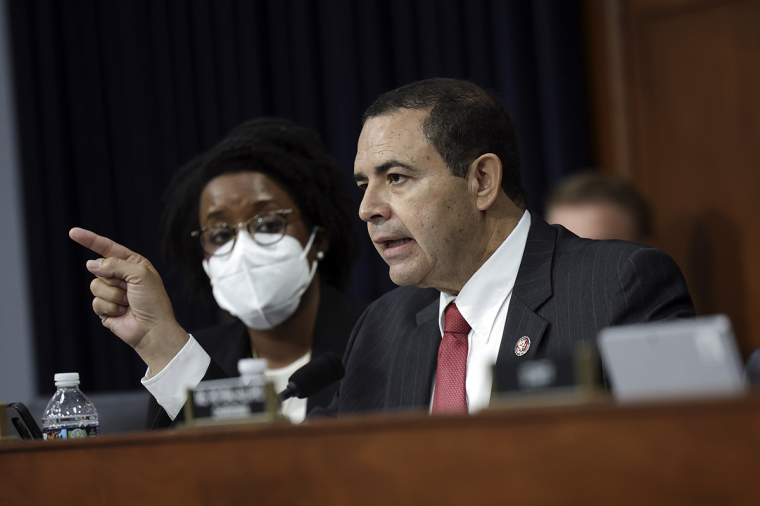 A Texas Congressman is thanking law enforcement for helping him recover his car after he was carjacked at gunpoint outside his Washington, D.C., residence. 
Rep. Henry Cuellar, D-Texas, was carjacked outside his apartment, which is located approximately a mile from the Capitol, Monday night. He recounted his experience in an interview on Tuesday: "I was just coming into my place. Three guys came out of nowhere and they pointed guns at me."
Rep. Henry Cuellar (D-TX) briefly recounted his experience being carjacked in Washington, DC's Navy Yard neighborhood. He said there were three assailants with guns who stole his car, and he said the incident was proof there should be better support for law enforcement. pic.twitter.com/ZXLYpyAh3Z

— CSPAN (@cspan) October 3, 2023
"They said they wanted my car. I said, 'sure,'" he added. Cuellar stressed that although he had a "black belt" in karate, he concluded that his martial arts training would not overcome the advantage possessed by the criminals pointing guns at him. He maintained that "you got to keep calm under those situations." 
While the carjackers "took off," Cuellar expressed gratitude that law enforcement "recovered the car" and "everything" that was in the car within two hours of the attack. He explained that while his attackers wore masks, he could "still see that they were … young folks." 
Cuellar told reporters, "I do want to thank the Capitol Police and I certainly want to thank the Metro Police." He identified himself as a "big law enforcement person," noting that he has three brothers in law enforcement. The congressman also pushed back on the idea that the carjackers targeted him because of his position as a member of Congress, suggesting that they did not know who he was and that the attack was completely random. 
The Capitol Police elaborated on their collaborative efforts with the DC Metropolitan Police Department and the FBI Washington Field Office to catch the perpetrators in a statement released Tuesday. "We have a number of leads," said U.S. Capitol Police Chief Tom Manger. "Our investigators are focused, determined and working around the clock."
The Capitol Police did not identify Cuellar as the victim of the carjacking but stated that the victim was a member of Congress. The law enforcement agency detailed how the crime took place at approximately 9:30 p.m. Eastern time in the vicinity of New Jersey Avenue and K Street SE. A witness reported the carjacking to a USCP agent who was patrolling the area, who subsequently radioed USCP communications to tell them about what happened. 
A witness described the perpetrators as 5'10" black males who were wearing knit caps and ski masks along with all black clothing and were approximately 16 years old. After recovering Cuellar's phone at the 2000 block of 14th Street SE, more than a mile away from where the carjacking occurred, the Capitol Police found the congressman's car abandoned in the 2600 block of Douglass Road SE. Law enforcement discovered the stolen white Toyota Crossover about 2.5 miles from where the carjacking happened. 
Statistics compiled by the Metropolitan Police Department reveal that the District has experienced more than double the number of motor vehicle thefts in the first nine months of 2023 than it did in the same time last year. While 2,630 motor vehicle thefts were entered into the system on Oct. 3, 2022, that number rose to 5,409 motor vehicle thefts as of Oct. 3. The number of motor vehicle thefts in the District has increased by 106%.