DOJ seeks to recover money bilked from veterans by House of Prayer schools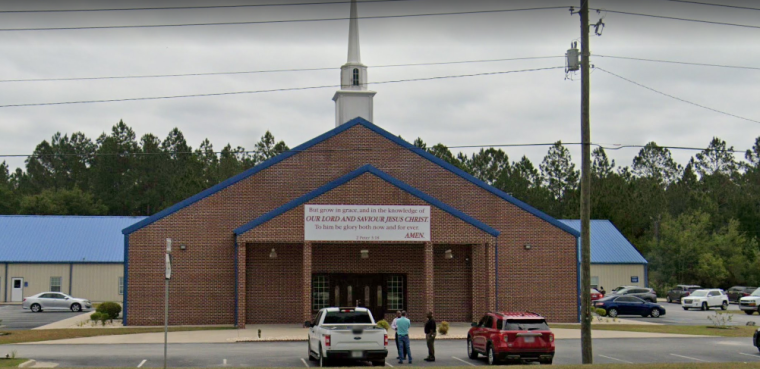 The Department of Justice has filed a motion to seize money in several financial accounts belonging to the nonprofit organization the House of Prayer, which is accused of bilking veterans and active service members out of millions of dollars in GI Bill benefits to pay for unaccredited Bible classes and related education services.
Filed earlier this month, the motion, first cited by Court Watch, is seeking to recover some $150,000 from six seized bank accounts that government lawyers argue are the proceeds from the House of Prayer's fraud.
According to the motion, from January 2013 to January 2022, "the VA paid veteran students enrolled at HOPBS under various VA education benefit programs approximately $15,952,721 in the form of tuition, housing allowances, and stipends."
House of Prayer, a chain of schools that some students branded as a cult, is accused of theft and unlawful conversion of government property, wire fraud, conspiracy to commit wire fraud, money laundering, and conspiracy to commit money laundering. Investigators say the church used 20 financial institutions and 80 bank accounts to transfer funds in their scheme. The scandal has resulted in The House of Prayer being blocked from receiving any additional federal VA education funding.
On June 23, 2022, the FBI raided at least six House of Prayer locations, including in Fayetteville, North Carolina, Georgia, Washington state, Texas and California, but it was unclear if the raids were connected to any particular case. The organization is led by the elusive veteran Rony Denis and has 11 churches near U.S. military installations.
House of Prayer allegedly used high-pressure tactics to recruit vulnerable veterans or active duty service members and exploited them for their government entitlements through programs such as the GI Bill, Military.com reported. In the meantime, Denis also reportedly enriched himself by building an untold real estate empire worth millions.
Some of the former students who spoke to the publication were reportedly veterans or active-duty members when they were involved with the House of Prayer. Some sources "described having suicidal ideation or previous attempts," the publication said, adding that some were wounded in the post-9/11 wars or had previous trauma.
The GI Bill benefits, according to the U.S. Department of Veterans Affairs, help "qualifying Veterans and their family members get money to cover all or some of the costs for school or training."
Arlen Bradeen, an Army veteran who ran the House of Prayer's Bible school from its inception in 2004 until he left the church in 2018, told Military.com how the organization exploited the GI Bill members' benefits once the Bible school was approved for the GI Bill in 2013. He recalled how the cost per semester for the Bible classes increased from an initial $300 to about $3,000.
"It burns me because there were a lot of good people who burned their VA money at these schools," Bradeen said. "They used all their college money to donate to Denis' Rolls Royces."
In testimony on GI Bill modernization before the House Veterans Affairs Committee last July, William Hubbard, vice president for Veterans & Military Policy at Veterans Education Success, an advocacy group focused on advancing higher education success for service members, veterans and their families, said the House of Prayer's abuse is proof that more oversight of the GI Bill program is needed.
"Irrespective of VA's efforts to modernize and improve the administration of education benefits, student veterans continue to face the threat of predatory actors in higher education, and in many cases with alarming consequences,'" Hubbard noted in his testimony.