Episcopal Church leader Michael Curry briefly hospitalized for internal bleeding, heart problems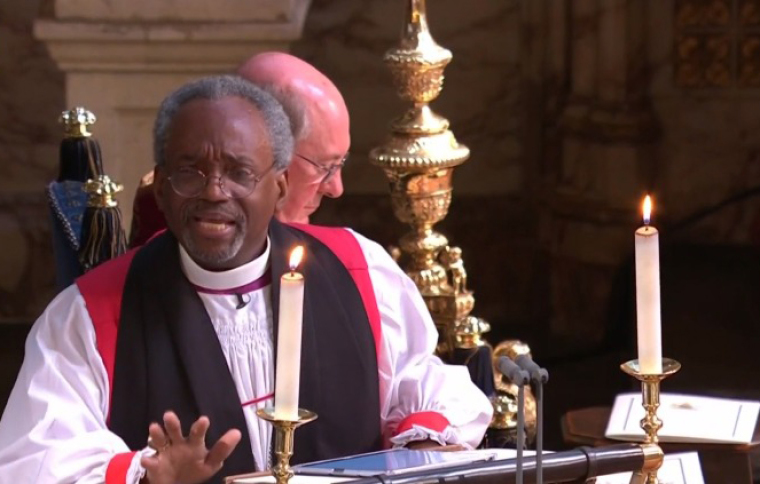 The leader of The Episcopal Church had to be hospitalized over Memorial Day weekend due to suffering from internal bleeding and an irregular heartbeat. He has since been sent home.
Episcopal Church Presiding Bishop Michael Curry was sent to a hospital in Raleigh, North Carolina, last weekend, according to a statement released by the denomination's Office of Public Affairs on Tuesday.
"Curry's internal bleeding is under control, and additional test results are expected later this week. He has been receiving treatment for atrial fibrillation (AFib), which was detected in an annual physical," stated the office.
"While in the hospital, Curry experienced two other episodes of irregular heartbeat, and he will wear a heart monitor to determine what further treatment is necessary."
Curry will remain in Raleigh until medical professionals have cleared him for travel, according to the statement, with the Episcopal leader "resting and working from home on a reduced schedule."
"As more information becomes available regarding Curry's health and schedule, his staff will provide updates. Please pray for a full and speedy recovery — and for Curry's medical team as they identify the best course of treatment," concluded the statement.
In 2015, Curry was consecrated as the presiding bishop of The Episcopal Church, becoming the first African American to hold the ecclesiastical position in the denomination's history.
"God is not finished with The Episcopal Church yet," Curry declared at the 2015 consecration service. "What God has done in the past, God can do again. God, Who parted Red Seas, can do it all over again. The God Who raised the dead to life can do it all over again."
Curry was selected to give the sermon at the royal wedding of Prince Harry and Meghan Markle in May 2018, with his remarks focused on the sacrificial love of Jesus.
"We were made by a power of love. Our lives were meant and are meant to be lived in that love. That's why we are here. Ultimately the source of love is God himself. The source of all of our lives," Curry preached at the time.
"Jesus did not get an honorary doctorate for dying. He wasn't getting anything out of it. He gave up His life, He sacrificed His life for the good of others, for the well-being of the world, for us. That's what love is. Love is not selfish or self-centered. Love can be sacrificial, and in so doing, become redemptive."
Despite his popular appeal, Episcopal Church membership has continued to decline under his watch, going from approximately 1.77 million members in 2015 to around 1.67 million in 2021, which are the most recent numbers available.
Curry's medical emergency comes as his nine-year term as presiding bishop is nearing its scheduled conclusion. The 81st Episcopal Church General Convention will elect his successor in the summer of 2024.