Vermont school district settles with family punished for opposing male student in girls' locker room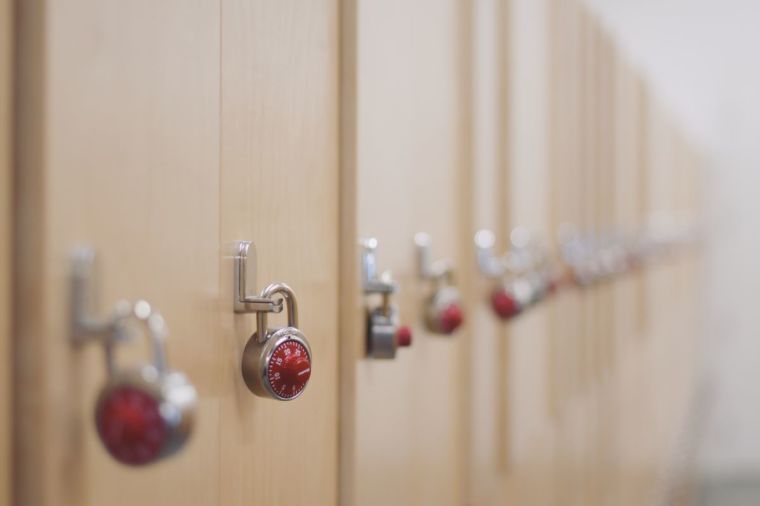 A Vermont school district has settled a lawsuit alleging the district infringed on a family's freedom of speech after it opposed a trans-identified biologically male student's use of the girls' locker room.
The legal nonprofit Alliance Defending Freedom is celebrating what it calls a "resounding victory" in the case of Travis and Jessica Allen on behalf of their 14-year-old daughter, Blake, reports The White River Valley Herald.
The settlement stipulates that the Vermont School Boards Insurance Trust will pay the damages and attorneys' fees to the Allen family and their attorneys. 
The settlement also calls for the reinstatement of Travis Allen as a soccer coach and scrubs the pair's records of any reference to the discipline.
"We are grateful that the school recognized it was wrong to suspend Blake from school and Travis from his coaching position simply for exercising their freedom of speech," ADF Senior Counsel Phil Sechler said in a statement. "No one should lose their job or get suspended from school for voicing their opinion or calling a male a male and we are glad to see this case resolved favorably, not only for Blake and Travis, but for all students and coaches to be able to speak freely and without fear of retaliation."
The lawsuit was filed last November, alleging that Orange Southwest School District and Randolph Union High School violated the family's First Amendment rights by punishing them for referring to the trans-identified student as a male. The complaint listed Superintendent Layne Millington, Co-Principals Lisa Floyd and Caty Sutton and the Orange Southwest School District Board as defendants.
School officials allegedly told Blake Allen on Oct. 21 that she bullied a student based on the student's gender identity. She was suspended and told she must participate in a "restorative justice circle" and pen an apology letter to the student. 
Travis Allen, who worked as a middle school girls' soccer coach, was suspended without pay for the rest of the season for allegedly misgendering the student.
In the agreement, the district is also required to remove online content related to the locker room issue posted by the school and any such content from bulletin boards at Randolph Union Middle/High School that showed "love and support" messages to the transgender student, according to The Daily Signal.
Superintendent Millington asserted that the settlement was "not in any way to be construed as admission of liability or wrongdoing," noting that the payment was made to limit the expenses associated with prolonged litigation, according to The Herald. 
He stressed the district's policies remained unchanged and expressed relief that the district could refocus on educating students.
This case originated from an incident last fall at Randolph Union High School when a trans-identified female volleyball player attempted to use the girls' locker room, which she is allowed to do under school and district rules as well as state law. Reactions within the school and the wider community were divided, with some supporting the student's right to use the locker room and others, including the Allen family, expressing discomfort and opposition.
Reflecting on the case, Travis Allen acknowledged the toll it had taken on his family but celebrated it as a victory for freedom of speech, saying that standing up for their values had ultimately brought his family closer together.
In April, former Indiana music teacher, John Kluge, sought an appeal in the 7th U.S. Circuit Court of Appeals after being forced to resign for refusing to use trans-identified students' chosen names and pronouns, citing religious freedom.
Kluge, represented by ADF, argued the school's actions violated Title VII, which prohibits religious discrimination.
Also in April, Georgia's Bryan County Schools agreed to pay $181,000 and reinstate substitute teacher Lindsey Barr, who was dismissed for objecting to a children's book depicting same-sex couples.
Represented by ADF, Barr expressed concerns about the age-appropriateness and content of the book, which conflicted with her values and faith. She was fired following her objections, leading to the lawsuit.