Former Archbishop of Canterbury advocates for assisted suicide law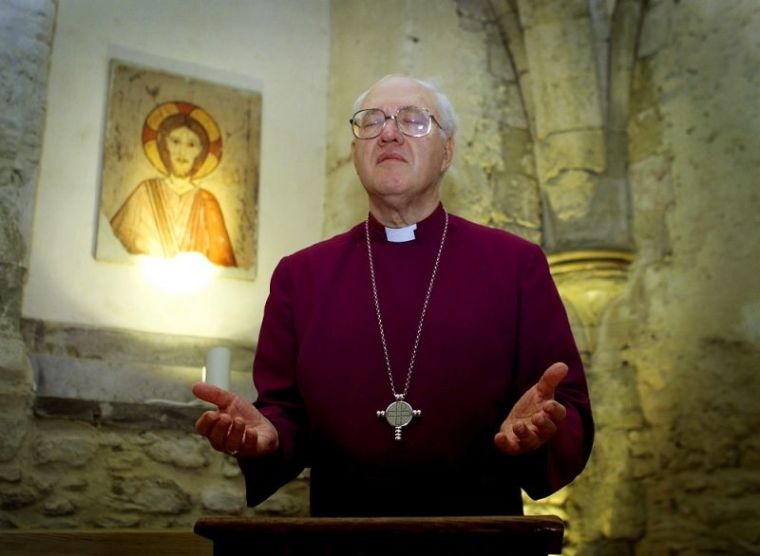 Lord George Carey, former Archbishop of Canterbury, has challenged the official stance of the Church of England on assisted suicide, urging the British government to set aside time for debate on the law governing assisted dying. A Christian group is warning that it would be "a very dangerous thing" to do, however.
Carey, who served as archbishop from 1991 to 2002, framed this issue as being "profoundly Christian," asserting that it's crucial to prevent individuals from suffering against their will, The Telegraph reported Monday.
The former archbishop diverged significantly from the position of the Anglican Church, ignoring its warnings that such legislation could pressurize vulnerable individuals, particularly among the half-million elderly people mistreated annually, to end their lives prematurely.
The Church of England has also cautioned that nations that have legalized assisted dying have experienced a "slippery slope," with the process becoming progressively easier over time.
Carey has been calling for assisted dying since 2014, when he lent his support to a bill introduced in the House of Lords by Labour's Lord Falconer. Although the bill did not pass, the issue has resurfaced as lawmakers on the health select committee are reconsidering assisted suicide and euthanasia.
The proposal includes an evaluation of safeguards needed to prevent coercion and the requirements for an individual to consent to the termination of their life.
In his submission to the inquiry, Carey emphasized his belief that one of the many Christian values is to ensure no one endures suffering against their will. He stressed that assisted dying should only be an option for those expressing a clear, persistent wish for it and suggested it was an "act of great generosity, kindness and human love" to aid those wanting to end their suffering.
Carey also contended there is a need for laws reflecting the "compassionate society" we live in, encouraging the government to gather evidence from a variety of sources and ensure an appropriate debate to facilitate law change.
He pointed to evidence from Oregon, California, Australia and New Zealand, asserting that laws allowing choice over the manner of death, with adequate safeguards, can be enacted successfully.
However, the CofE's submission contradicts his perspective, noting that evidence from the same regions indicated a "slippery slope in operation." It contended that no systems could effectively rule out coercion in such scenarios.
The CofE has raised concerns over "improper psychiatric testing" in places like Oregon and the prevalence of "doctor shopping," with patients looking for medical professionals willing to administer lethal drugs. It further warned about challenges to the original law, expanding the definition of assisted dying to include those with non-terminal but "grievous and irremediable" medical conditions.
In an op-ed, Christian Concern Communications Manager, Paul Huxley, reinforced the CofE's position, asserting that legalizing assisted suicide would be "dangerous, unnecessary and wrong."
He cited evidence from other jurisdictions where vulnerable people felt pressured into ending their lives prematurely, and highlighted the Christian perspective that views death as an enemy and noted that suffering is an opportunity to strengthen one's faith in God.
"It would be a very dangerous thing to do. … Assisted suicide changes the way doctors think about how they care for people. They think, 'oh well, we can offer you euthanasia' rather than thinking about how can we look after this person…," Huxley wrote. "I think it's a very concerning message that we are sending to people."
He pointed out that "the most dominant symbol of Christianity is the cross – a man dying," and, therefore, "life and death are put right at the center of the Christian message (the Gospel) as Jesus died for our sins and was raised for our justification."