Former pastor, school employee charged with 2 counts of child grooming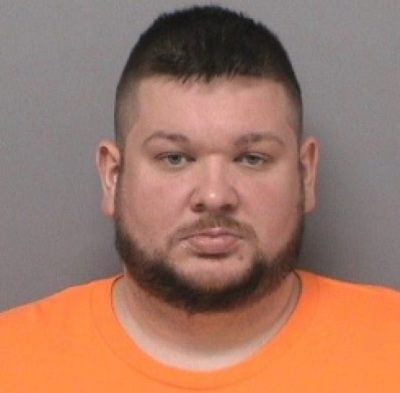 A former pastor and Illinois school district employee has been arrested and charged with two counts of sexually grooming a child, following a months-long investigation.
The Jefferson County Sheriff's Office posted an update to Facebook announcing the arrest of 28-year-old Garrett S. Biggerstaff of Mcleansboro. 
According to authorities, the investigation into Biggerstaff began last September when "the Benton Police Department received information from a juvenile claiming to be the target of some form of sexual exploitation."
"Officers handling the complaint in Benton contacted Detectives from the Jefferson County Sheriff's Office and a coordinated investigation [began]," stated the sheriff's office.
"Evidence was collected and examined by the Sheriff's Office member of the Internet Crimes Against Children Task Force. From this work, a second juvenile victim was identified."
After Biggerstaff was arrested Thursday, he was transported to the Jefferson County Jail and booked on felony charges. His bond was set at $150,000.
Biggerstaff was a pastor at Pleasant Grove Missionary Baptist Church in Fairfield, but was "suspended immediately," reported Baptist Press about the church which is affiliated with the Southern Baptist Convention. Upon being arrested, he offered his resignation, which church leadership accepted on Sunday.  
Additionally, Biggerstaff had also been employed at the Spring Garden Consolidated Community School District in Ina, Illinois, resigning last November as the investigation continued.
Greater Wabash Baptist Association, the local association that Biggerstaff's congregation belongs to, posted a statement on Facebook reiterating the facts of the case, and then briefly noting their involvement in the investigation.
"The GWBA Associational Missions Strategist has been apprised of this situation since early November and has been in consultation with the church leadership," they stated.
Biggerstaff's arrest occurred shortly before the SBC's Abuse Reform Implementation Task Force released a statement regarding the confidential nature of their abuse hotline, which was set up last year to receive any reports of abuse within SBC churches.
The statement was in response to concerns that the hotline's promised confidentiality was being compromised, with the task force explaining that it is "a stop-gap measure" in advance of "the creation of more permanent abuse reforms approved by" the SBC.
"Calls that come into the hotline are received exclusively by Guidepost [Solutions] and seen only by their staff. This is guaranteed in the contract which the Executive Committee executed with [Guidepost Solutions]," stated the task force.
"The only exceptions to this occur if mandatory reporting is triggered, if the information is relevant to the ongoing investigation with the Department of Justice, or pursuant to a lawful subpoena, as the SBC is committed to fully supporting law enforcement processes."