Hillsong Church operated lucrative honorarium scheme for celebrity preachers: report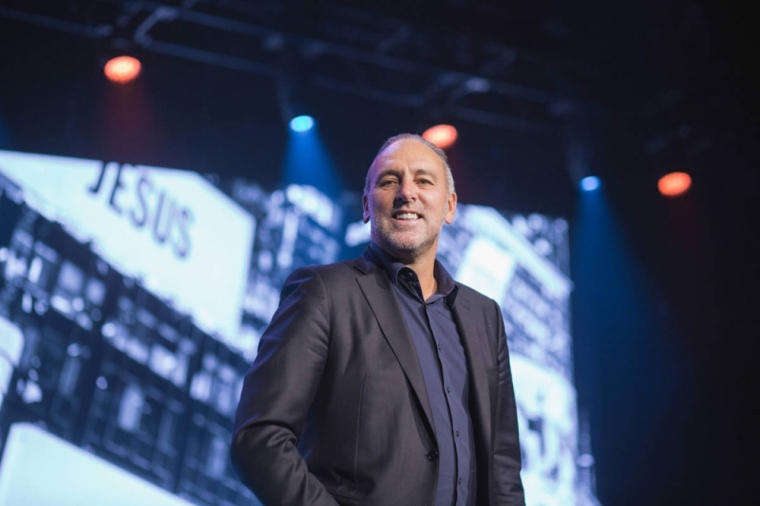 Hillsong Church operated an honorarium scheme that netted as much as $1 million in additional and sometimes tax-free income annually for celebrity preachers worldwide, including founders Brian Houston and his wife, Bobbie, and famous author and evangelist Christine Caine, a new whistleblowers report alleges.
In an address to parishioners on Sunday about a report accusing Hillsong leaders of money laundering, tax evasion and shopping sprees that would "embarrass a Kardashian," including the alleged honorarium scheme, Phil Dooley, the megachurch's global senior pastor who has been implicated as a "small fry" participant, denied being part of any scheme and announced changes to their honorarium policy.
"If mistakes were made, we will be upfront about them. We will not shy away from them. We will own them as a church," said Dooley, who noted that the church's finances were still undergoing a forensic audit by accounting firm Grant Thornton.
The alleged honorarium scheme was reportedly so lucrative that some churches, like the Judah Smith-led Churchome in Washington state, paid up to $100,000 annually in membership fees to be part of a network called Hillsong Family to gain access to the coveted preaching circuit where pastors would travel and dine in luxury at the expense of host churches in the network.
They would also collect generous honorariums of up to $20,000 or more for "a couple of 30 minute sermons," according to a 44-page summary of the whistleblower's report reviewed by The Christian Post.
"Mega-church celebrity pastors can earn over one million dollars per year from this 'scam,'" added the report, which was completed in October 2022 and first made public on March 9 by Andrew Wilkie, an independent member of the Australian Parliament, who branded Brian and Bobbie Houston and Christine Caine as "some of the 'OGs' of this abuse of church funds."
"In essence, one megachurch pastor who is the founder of (sic) Chair from their own church (the host church), invites a founding celebrity pastor of another megachurch to speak at their church or event. For this, the host pays for business or first-class flights for the guest pastor, along with luxury accommodation, restaurant meals, gifts and green room comfort," the whistleblower explains.
"The icing on the cake is the payment of a generous honorarium (around $10k to $20k or more) to the visiting celebrity pastor to preach a couple of 30-minute sermons. In addition, the visiting pastor receives royalties from the sale of his or her resources at the church service or event. This arrangement is then reciprocated," the whistleblower continues. "That is, the original celebrity preacher guest subsequently invites the celebrity pastor from the host church to come to their church or event to preach and offers all of the same benefits they had received."
For celebrity preachers like Brian and Bobbie Houston, who were reportedly being paid about $1 million collectively by Hillsong Church in regular income, the scheme only made them richer at the expense of the churches they serve, the whistleblower argues.
"The problem with this arrangement is that it is church money which pays for the honorarium, flights, accommodation etc., yet the pastor receives the honorarium into their personal pocket. This scam means that Australian tax-exempt church income is being used to make celebrity pastors personally wealthy," the report explains. "The mega-wealthy pastors of the world's largest mega churches are all 'in on it' by continually inviting each other to speak at their church services and events. They are effectively lining each other's personal pockets and enabling luxurious lifestyles — all with church money sacrificially donated by the general public who are not wealthy."
Caine's Equip & Empower Ministries, Inc, did not respond to calls from CP for comment on the report Hillsong Church previously branded as "out of context." When contacted for comment about the scheme and the Hillsong Family network, a spokesperson for Churchome said the church was no longer affiliated with Hillsong Church.
"We were a member of the Hillsong Family but we ended our affiliation with them in January of 2022. Beyond that, we have no further comment," the church said in a statement to CP. 
According to Hillsong Church's website, "The HILLSONG FAMILY is a group of like-spirited, forward thinking, kingdom-building visionaries and ministries working TOGETHER for a greater cause. This group of churches and ministries are joining our 'FAMILY' in an effort to develop and strengthen one another — a family relationship in which to find wisdom and encouragement, spiritual accountability and support as they continue to build the church and ministry that God has uniquely called them to do."
For Hillsong Church, this family relationship is also an income generator due to the membership fees associated with being a part of the Hillsong Family.
"Non-Hillsong churches around the world who are members of the 'Hillsong Family.' These churches 'donate' 3% of their total annual tithes income in 'membership fees' to Hillsong each year, capped at $100k, in return for the privilege of being able to call themselves Hillsong Family churches and attend the exclusive Hillsong Family Gathering twice per year at an overseas location," the whistleblower noted.
In Australia, pastors do not have to include honorariums on their annual tax returns. In the U.S., however, honorariums have to be reported as income, according to the Internal Revenue Service.
"Regardless of whether you're a minister performing ministerial services as an employee or a self-employed person, all of your earnings, including wages, offerings, and fees you receive for performing marriages, baptisms, funerals, etc., are subject to income tax," the IRS says.
While Dooley is described as a "small fry" in the honorarium scheme, he "has been a regular and willing participant in the reciprocal preacher's circuit whereby celebrity preachers and 'worship' pastors (i.e. musicians) earn hefty tax-free honorariums for speaking engagements at both Hillsong and non-Hillsong church campuses and events around the world — all while at the same time being paid a full-time salary from Hillsong for performing a full-time job," according to the report.
The report claims that Dooley collected $70,000 in honorarium income from July 2019 to June 2020 and banked it all in his personal charity, Live the Adventure. From 2013 to 2014, receipts show Dooley collected $90,000.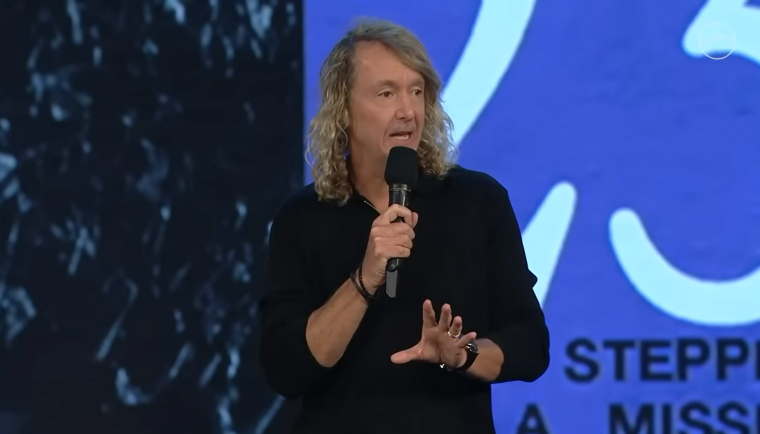 In addressing the honorarium scheme, Dooley said on Sunday that he received honorariums in the past but never asked for any.
"[The] information … states that I was part of a celebrity preachers' reciprocal honorarium rort, and then mentions that I received honorariums. This is fully declared income and the small sums we've received by way of honorarium are declared, as is required by law, and I would be very happy to share that information with Mr. Wilkie," Dooley said.
"I've never asked for an honorarium and never expected an honorarium for speaking. And I want to say to our congregation here in Australia, look at how your pastors live. Does it look lavish? Or does it look like they have good, honest, hardworking people doing their best as ministers of the Gospel of Jesus to serve their communities and congregants while also raising their own families?" he asked.
He further said that he had no desire to be on any preaching circuit for personal benefit.
"I also want to be clear that in my role, I have no intention of being on this circuit, of being invited and traveling to speak at conferences so I can gain personally from this. In fact, we have a policy that holds Lucinda and I accountable for all our traveling ministry. And we are happy with that because it protects us and looks after our well-being," Dooley added.
"Our focus is our church, not the circuit. And in line with this, in October, we updated our gifts policy and our honorariums policy. And Lucinda and I, stepping into this role full time from February this year, any honorariums we received go back to church," he insisted. "We're scrutinizing every expense to ensure that it is going to effective mission focus ministry endeavors."
Honorariums, the whistleblower alleges in the report, have been a massive burden on Hillsong conferences, causing the church to end up with budget deficits for these events frequently. For Hillsong Church's Color Conference and Worship and Creative Conference in 2021, for example, the church had a deficit of some $1 million.
"It is not uncommon for Hillsong's conference to make a loss, even in years not affected by COVID-19 when the conference is held in person," the report says. "Donations are sought from the conference attendees to help cover the cost of the conference, but what the attendees do not know is that the reason the conferences make a loss is due to the excessive amounts of honorariums Hillsong pays to the celebrity pastors they invite to speak at the conference, the excessive travel costs of these guests and other entitlements such as green room catering and gifts for guests."
The report further alleges that whenever Hillsong runs deficits on these conferences, they are usually cleared with church donations.
"What the people who donate also do not know is that the money they contribute to Hillsong in the form of their weekly tithes is being used to back-fill the conference budget deficit. So essentially, Hillsong congregation members are sacrificing things in their personal lives to pay for designer gifts and large cash honorariums for celebrity pastors who are already mega-rich," the report says.
Honorariums have long been a contentious discussion point worldwide, with some, like Pastor Wilfred O. Jibril of Nigeria, arguing that honorariums are "contrary to the will of God."
"It is an open secret that when ministers are invited to preach in churches other than theirs, they collect honorarium at the end of the message. These ministers are worse than policemen at chop points as they often harass their host ministers until they are 'settled,'" Jibril wrote in a 2011 piece for the Nigerian Voice.
"To say that these ministers are a disgrace to the Lord Jesus Christ is, to put it mildly. There is no biblical provision for the collection of honorarium by ministers. In fact, in Matthew 10:8, the Lord admonishes ministers: 'Heal the sick, cleanse the lepers, raise the dead, cast out devils: freely ye have received, freely give.' From this verse of the scripture, it is obvious that collection of honorarium by ministers is an act of disobedience to the commandment of the Lord and it is tantamount to commercializing the gospel which is antithetical to the great commission the Lord Jesus Christ has given to us."
John G. Stackhouse Jr., the Samuel J. Mikolaski professor of religious studies at Crandall University in Canada, who also serves as dean of faculty development, believes churches should pay for the services they receive. He contends that the Apostle Paul is clear that "the worker deserves his wages" (I Tim. 5:18) and that what someone is already being paid by someone else (their home congregation) is their business, not the business of those who are receiving their services.
"I run into this all the time. 'You already get a salary from Crandall University!' Yes, and they pay me to work for them. If you want me to work for you, then you pay for that — since I will be working overtime to work for you on top of my full-time obligation to them," he told CP in a statement when asked if highly paid traveling preachers should still collect honorariums for preaching the Gospel.
Stackhouse added that how much honorarium is paid depends on what the preacher is willing to accept.
"Speakers don't just stand up and talk for 30 minutes. Their total work to give that message is a total of hours in research and composition plus time spent at your church instead of where else they might be. (Surgeons get paid a lot per operating room hour also, but it's not as if you're paying only for their time in the O.R.)," he said.
"The visiting preacher has his or her own choices to make. … He can receive the honorarium and then donate it back to the church. He can tell them in advance that he is happy to work pro bono, or he can receive the honorarium as payment for services rendered and spend it as he sees fit — perhaps to bless his family, who had to do without him that weekend; perhaps to afford to be able to work pro bono for a poorer church; perhaps to help someone else he knows who speaks for far smaller fees; and so on," he explained. "What he decides to do, however, is truly his business. Churches who want to enjoy the work of professionals should pay those professionals — contractors, plumbers, lawyers or preachers."