Hillsong leaders accused of money laundering, tax evasion, shopping that would 'embarrass a Kardashian'
Church spokesperson says claims are 'out of context'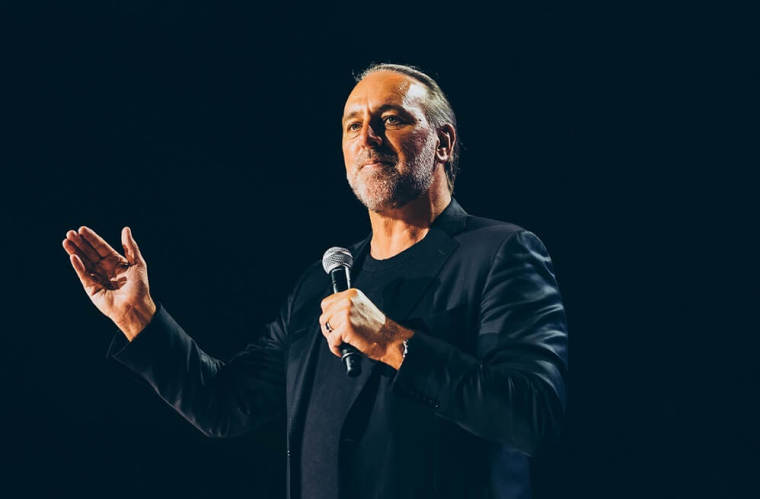 Armed with reams of financial records and genuine Hillsong Church board documents he received from a whistleblower, Andrew Wilkie, an independent member of the Australian Parliament, accused Hillsong Church founder Brian Houston and other leaders, including the newly appointed Global Senior Pastor Phil Dooley, of money laundering, tax evasion and shopping sprees that would "embarrass a Kardashian."
Records from the cash cow Evangelical megachurch network also showed popular American televangelists like Joyce Meyer and T.D. Jakes being paid tens of thousands of dollars in honorariums for engagements with the church. Meanwhile, others like Chris Hodges, founder and leader of Church of the Highlands, received "curious payments."
"Last year a whistleblower provided me with financial records and board papers that show that Hillsong is breaking numerous laws in Australia and around the world relating to fraud, money laundering and tax evasion," Wilkie alleged during his presentation in Parliament Thursday.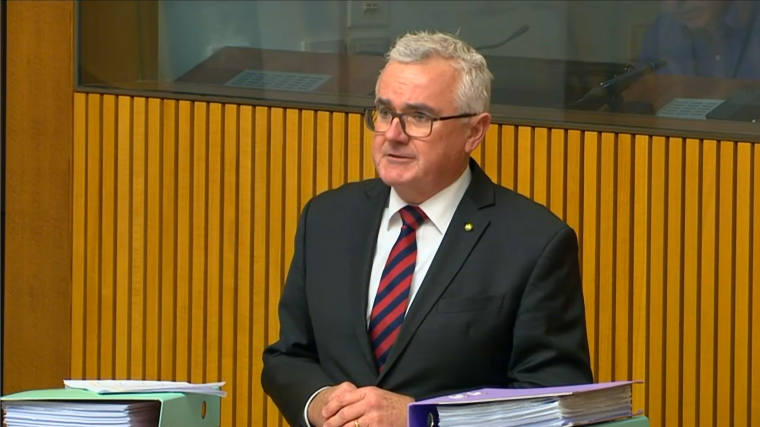 He then pointed to a document showing that in 2021, as the world grappled with the impact of the COVID-19 pandemic, four members of the Houston family jetted off with friends to Cancun, Mexico, for a luxury retreat lasting three days and billed the church $150,000 for it.
"These other documents show former leader Brian Houston treating private jets like Ubers — again, all with church money. For example, in one three-month period, Brian Houston's trips cost $55,000, $52,000, $30,000, $22,000 and $20,000," Wilkie said.
Wilkie alleged that Dooley, who was just anointed as Hillsong's new global senior pastor last month with high praise from the church, allegedly splurged right along with the church's embattled founder.
"The new head of Hillsong, Phil Dooley, has told church followers he only flies economy, but these documents show him clocking up $58,000 in business-class flights for him and his daughter to Guatemala, $42,000 in business-class flights to Mexico and $32,000 in business-class flights from Cape Town to Sydney via the US," Wilkie said. "Hillsong followers believe that the money they put in the poor box goes to the poor, but these documents show how that money is actually used to do the kind of shopping that would embarrass a Kardashian."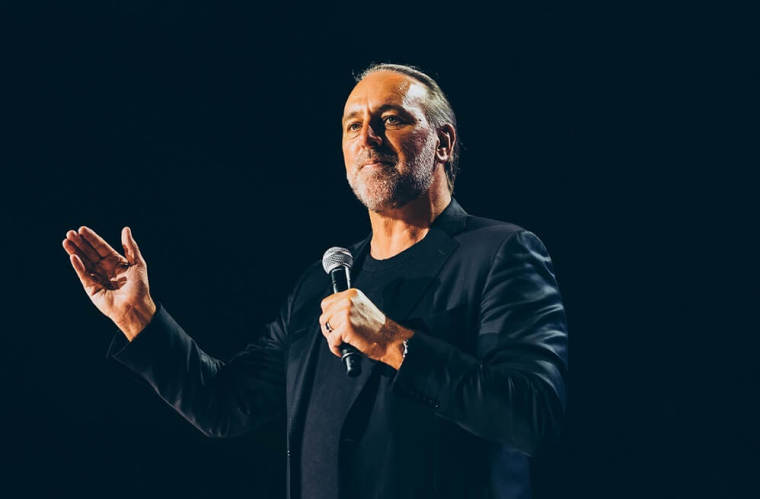 Among the lavish spending detailed by Wilkie are a $6,500 Cartier watch for Brian Houston's wife, Bobbie, $2,500 in Louis Vuitton luggage, a $2,500 watch for Phil Dooley, two watches worth $15,000 for Joel and Julia A'Bell, shopping sprees for designer clothes at Saks Fifth Avenue and $16,000 for custom skateboards.
Those close to the church's inner circle also benefited from cash gifts, Wilkie contends.
"For instance, $15,000 for Darren Kitto's 50th birthday, $36,000 for Gary Clarke's 30th anniversary and $4,300 for his 60th birthday, plus up to $30,000 to board members, some of whom allegedly helped cover up the sexual abuse carried out by Frank Houston, Brian Houston's father," Wilkie said.
Wilkie also pointed to "curious payments" made to Chris Hodges, founder and leader of Church of the Highlands, one of the largest churches in America, and Paul de Jong, founding pastor of Life, a multicampus church spread across New Zealand and Australia. Both Christian leaders were part of a team that investigated a 2019 sexual misconduct claim against Houston, which eventually triggered his ouster from the church a year ago.
"There are also the curious payments of $10,000 each to Paul de Jong and Chris Hodges, the external pastors who investigated allegations of Brian Houston's 2019 sexual misconduct in a Sydney hotel room involving a female parishioner," Wilkie said.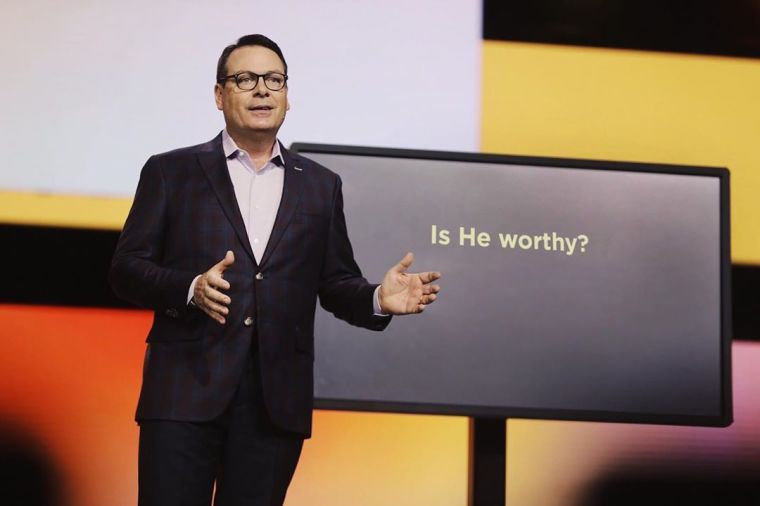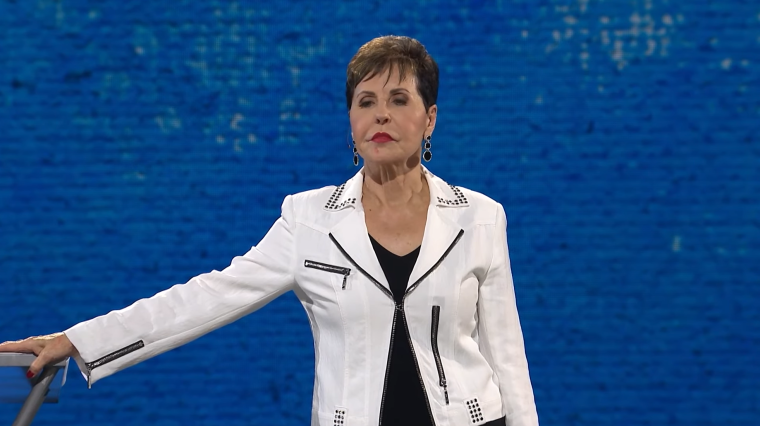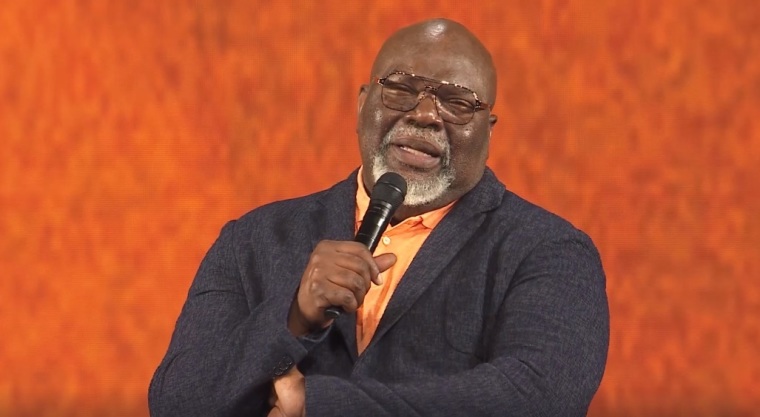 The Australian politician pointed to more than $1 million per year going to Hillsong musicians like Brian Houston's son, Joel Houston, for royalties.
"The documents show a $15.7 million loan from Hillsong — very unlikely ever to be repaid —which funded the purchase of Festival Hall in Melbourne. At face value, this appears unremarkable, except that this is a commercial venture run by Hillsong's Community Venues company and is ineligible to benefit from tax-deductible church donations. All of this is in the context of the documents also revealing that Hillsong earns $80 million more in Australian annual income than it reports publicly," Wilkie said.
Jakes and Meyer were named in Wilkie's presentation as he accused Hillsong Church of using honorariums to hide income.
"The criminality isn't limited to Australia, as evidenced by these further documents, which show how honorariums are used to disguise income and avoid tax. For example, U.S. pastor Joyce Meyer enjoyed honorariums of $160,000, $133,000, $100,000 and $32,000, and U.S. pastor T.D. Jakes received $71,000 and $120,000, with a staggering $77,000 worth of airfares to and from Australia thrown in," Wilkie said.
"In return, Mr. Houston goes to America and receives — you guessed it — his own eye-watering honorariums. Moreover, sending millions of dollars of Australian charitable donations overseas is illegal in some circumstances," he argued.
Wilkie further alleged that the documents he has in his possession also show that disgraced former Hillsong NYC Pastor Carl Lentz was earning some $220,000 annually, which was mostly tax-free, in addition to "tens of thousands of dollars" to operate his "celebrity green room to cover catering and the cost of gifts for visiting celebrities."
In response to Wilkie's claims, a spokesperson for Hillsong said in a statement shared with media that the church network has been "open and transparent with our congregation about past governance failures, and over the past twelve months we have engaged independent, professional assistance to overhaul our governance and accountability procedures."
"The claims made in federal parliament by Mr Andrew Wilkie are out of context and relate to untested allegations made by an employee in an ongoing legal case," the statement reads. "These allegations, made under parliamentary privilege, are in many respects wrong, and it is disappointing he made no effort to contact us first. If he did so we would have answered his questions and provided him with financial records to address his concerns."
"Hillsong has sought independent legal and accounting advice on these matters since the employee involved in the legal case made these claims, and we believe that we have complied with all legal and compliance requirements," the Hillsong statement continues. "We have filed our defence and will provide evidence at the appropriate time. We cannot do so at this stage due to the ongoing legal case. ... We are fully cooperating with regulatory authorities as part of their enquiries."
Wilkie argued that the whistleblower presented the documents to several watchdog agencies, including the Australian Charities and Not-for-Profits Commission, and no action was taken against the church.
"I've verified that these documents are genuine. I'm shocked that, when offered to the ATO, ASIC and ACNC last year under whistleblower legislation, not one of those agencies acted," Wilkie said. "That is a failure of regulatory oversight every bit as alarming as Hillsong's criminality. To remedy this, I now seek leave to table the evidence provided to me by the whistleblower."