Hundreds attend funeral of NAMB church planter who died in plane crash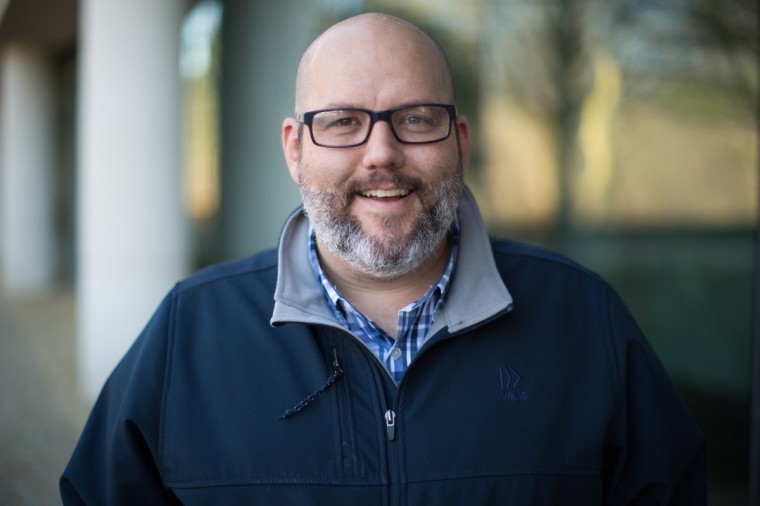 Friends and family remembered and celebrated the life and legacy of Clint Clifton, a church planter with the North American Mission Board who died in a plane crash in Georgia, at his funeral on Saturday that was attended by hundreds of people from his community.
"He taught us to be bold when doing the right thing," said Noah Clifton, the oldest son of the church planter, at the funeral service at Grace Church in Dumfries, Virginia, which was founded by the Clifton family.
Clifton died in a small plane crash in north Georgia on the evening of Jan. 12. Clifton was the only person in the plane and was pronounced dead at the scene of the accident, according to the Dawson County News.
"He taught us how to have fun. ... My dad taught us that God uses ordinary people to do extraordinary things and to love Jesus with our whole hearts," said Noah, who works at Grace Church.
He also stated that his father was a hero to him and his siblings.
Clifton and his wife, Jennifer, had been married since 2000 and had five children: Noah, Ruthe, Isaiah, Betchina and Moses.
Clifton hosted the "New Churches" podcast and served in numerous ministry positions throughout the Southeast prior to planting Pillar Church, where he served as an elder, according to Baptist Press.
Jonathan Davis, the pastor of Pillar Church in Jacksonville, North Carolina, remembered how Clifton had encouraged him to plant a church at a time when he was not yet a pastor or involved in Christian ministry.
Clifton's childhood pastor shared a hymn, "And Can it Be," written by Charles Wesley, which Clifton would often quote when he was asked to speak in churches and Christian gatherings. According to the pastor, the hymn encapsulated Clifton's own experiences.
He read out the portion that Clifton would refer to: Long my imprisoned spirit lay/ Fast bound in sin and nature's night; Thine eye diffused a quickening ray, I woke, the dungeon flamed with light; My chains fell off, my heart was free, I rose, went forth, and followed Thee. My chains fell off, my heart was free, I rose, went forth, and followed Thee.
Pillar Church's Teaching Pastor, Colby Garman, told those gathered that most people envied Clifton's sense of urgency. He explained that Clifton would accomplish the work of two days in just one day, and had endless energy, zeal and passion.
According to Garman, Clifton believed that the time to act was always "now."
"God generously gifted Clifton in so many ways. He had a pastor's heart and was a talented church planter with a passion for reaching people for Christ. He loved what we do here at NAMB and poured his heart and life into it. We miss him already and he leaves a void that can't be filled," said NAMB President Kevin Ezell, in a statement after the news of Clifton's death arrived.
"As we pray for and encourage Clint's family and closest friends, let's all take care of each other as we walk through the grief and shock of this moment. Nothing can prepare you for news like this, but we have a Savior who will carry us and sustain us in the days ahead."
In a recent Instagram post, Clifton had revealed he was gearing up for the release of a new book, titled How to Start a Residency, which he said answers nine practical questions about turning everyday members into ministry leaders.
In a 2014 interview with The Christian Post, Clifton shared his passion for bringing the Gospel to underserved communities and areas resistant to the Good News.
"The truth is, lost people don't see a need for new churches so the communities are always resistant to churches, especially churches that are clear on the Gospel," said Clifton. "It's an uphill battle planting churches in a city that doesn't see a use for them. The challenges are numerous, the city is expensive, the culture is diverse but Jesus saves. His Gospel is powerful and will grow wherever it's planted."