Jack Hayford, pastor and writer of worship song 'Majesty,' dies at age 88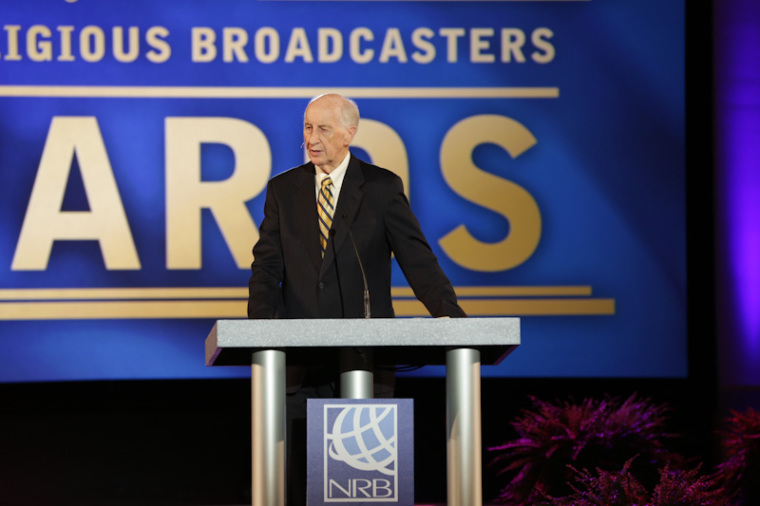 Jack W. Hayford, a prominent pastor, author, seminary chancellor and the man who wrote the popular contemporary Christian worship song "Majesty," has died at the age of 88.
Jack Hayford Ministries posted an announcement on its Facebook page confirming that he died on Sunday evening at his home in Los Angeles, California.
"His family said he died peacefully in his sleep in the early hours of the morning, having eaten dinner with his wife, Valarie, and having spoken to one of his grandkids the evening before," stated the ministry.
"Today, we mourn his loss but celebrate the homecoming of a great leader in God's kingdom. We know that this great servant and worshipper is now experiencing the greatest worship service of all."
Responding to Hayford's passing, the Rev. Samuel Rodriguez, pastor and president of the National Hispanic Christian Leadership Conference, shared the late pastor's impact on his life. 
"I had the privilege of calling him a friend. He spoke into my life, always encouraging me to make room for the Holy Spirit," Rodriguez wrote on Facebook. "Pastor Jack did change the world. He demonstrated that the Spirit Empowered/Charismatic movement can be both prophetic and practical, innovative, and intelligent, anointed and artistic."
Born in 1934 in Los Angeles, California, Hayford survived a bout with polio when he was a child and viewed his healing as a sign that he was meant to become a pastor.  
Hayford helped found The King's University and Seminary in 1997, serving as its chancellor. He also served as the founding pastor of The Church On The Way in Van Nuys, California, for decades, and was the president of The Foursquare Church from 2004 to 2009.
Hayford wrote several books and hundreds of songs, the most notable of which was the song "Majesty," which was released in 1978 and has been recorded and performed numerous times.
In an entry on his ministry website, Hayford explained that the inspiration for "Majesty" came when he and his first wife, Anna, were visiting the United Kingdom in 1977.
"While visiting many of the castles of the land, I began to sense the influence one might feel if raised as a child in such regal settings," Hayford recounted, adding that "the sense of regal destiny pervades many of those sites and influences many of those people."
"So powerfully did the sense of Christ Jesus' royalty, dignity, and majesty fill my heart; I seemed to feel something new of what it meant to be His! The accomplished triumph of His Cross has not only unlocked us from the chains of our own bondage and restored us to fellowship with the Father, but He has also unfolded to us a life of authority over sin and hell and raised us to partnership with Him in His Throne — now!"
At the National Religious Broadcasters' 2014 Convention, Hayford was inducted into the Evangelical media organization's Hall of Fame for his televangelism career. 
"I think the challenge that we face is remembering that we are called to love one another, but also to serve the world with the Gospel," said Hayford in his acceptance speech.
In 2017, Hayford's wife of more than 60 years, Anna, who had helped to lead The Church of the Way, died of stage four pancreatic cancer at the age of 83. Hayford later remarried.
Hayford leaves behind his second wife, Valerie, four children, 11 grandchildren and several great-grandchildren.