Jack Hayford's Grandson, Missionary in Mexico, Home Safe After Being Kidnapped
Kyle Bauer of The Foursquare Church Tells Congregants He Preached God's Forgiveness to Captors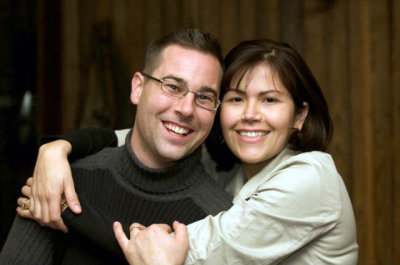 Kyle Bauer, a Christian missionary and pastor who has been living in Puerto Vallarta, Mexico, with his family for less than a year, was reunited with his Foursquare congregation in California this past weekend less than 48 hours after being kidnapped and held for ransom.
"We are grateful to God for bringing Kyle safely back home to his wife and children," Foursquare Church President Glenn Burris Jr. said in a March 15 statement on the Pentecostal Christian denomination's website. "The prayer support that permeated the past 24 hours is a testimony to the miraculous outcome of this story."
Bauer, a member of The Foursquare Church's Church on the Way in Santa Clarita, Calif., spoke to the congregation Sunday about his ordeal, and how he spent the "gut-wrenching" hours of his captivity preaching to one of his abductors.
"I prayed for the captor and whoever else was working alongside him," Bauer said, according to KABC-TV. The married father of four said his captor asked if it was possible for God to forgive him.
"And I said, 'That's the good thing about God. There is no sinner too great that he cannot forgive," said Bauer.
It was not immediately clear how Bauer, a grandson of minister Jack Hayford, a previous president of the denomination, was taken hostage. It has been reported that he was abducted Thursday, March 14, shortly after leaving the home where he was staying in Mexico, and was freed by Friday morning. The FBI, U.S. Consulate and Mexican officials were said to have been involved in facilitating Bauer's release within 20 hours of him being reported missing.
The Foursquare minister, who was not harmed, was able to get help while his abductors were distracted by using a wireless Internet connection to transmit an email. His group, which had been notified that he was missing, immediately contacted The Church on the Way in Santa Clarita, said Pastor Gary Howse, a ministry leader at the church. Howse told SVCNews.com that the church has set protocols for such incidences and had notified the U.S. Department of State and the FBI.
Authorities have not revealed the details of Bauer's release, but his wife indicated that he was taken to a police station after being freed.
"I felt like I was dead, and then when I knew that he was safe and he was in the police department, [then] I came alive again," Teresa Bauer told a local news station.
The couple lived in Van Nuys before being appointed as Foursquare missionaries to Mexico in 2011 and making the transition in August 2012. The Bauers shared in a 2011 Facebook post what they felt was their call to be missionaries in Mexico, and occasionally published video updates of their work in Puerto Vallarta. According to a March 2013 post on Facebook, the official launch of their local church was scheduled for this Fall.
Calls made to The Church on the Way in Santa Clarita went unanswered Monday.
The Foursquare Church was founded in 1923 and is a movement of 67,000 churches and meeting places throughout 140 countries. Jack Hayford, who is chancellor of The King's University and founding pastor of The Church on the Way in Van Nuys, served as the denomination's president from 2004-2009.