Jeremy Lin Asks Fans to Pray He Not Make Basketball an Idol This NBA Season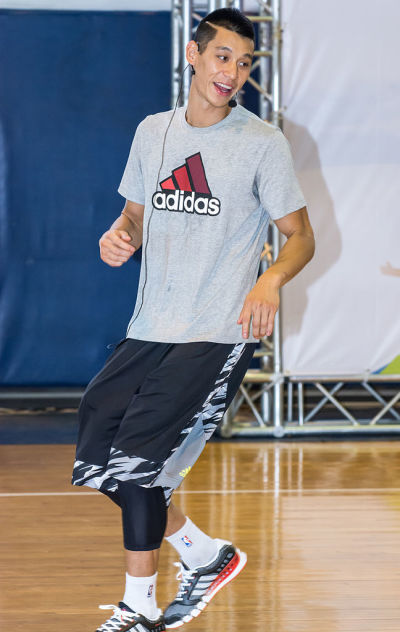 Jeremy Lin is asking his fans to pray that he  not make basketball an idol as he goes into his second season with the Brooklyn Nets.
Lin, a point guard for the Nets, sent out his first prayer request in three months Monday. In the 32nd prayer request email written to his digital prayer group the basketball player became transparent about his internal struggles concerning his NBA career.
While he prepared for training camp, Lin asked people to pray for him because he had previously struggled with making his basketball performance and idol.
"As the season approaches, I find myself feeling a wide range of emotions from feeling unsure of what's going to happen (stemming from last year's injury-ridden season) to feeling very driven to succeed (and thereby making my basketball performance an idol, which has been an Achilles heel of mine in the past) to feeling very joyful for this opportunity to go out and play again," Lin wrote.
"Please pray that I would just focus my heart solely on God and be so obsessed with Him that everything else in the world seems so insignificant. I really want to have a laser-focus on Jesus this season!"
Last year, Lin admitted to feeling burdened by the amount of fame and attention he received when the media dubbed him "Linsanity" five years ago. In 2012, he became the first player in NBA history to score at least 20 points and seven assists in each of his first four starting games with the New York Knicks.
While the attention initially seemed great, Lin admitted that he had gotten in over his head.
"Everything happened overnight (with the Knicks). When it first started, I am not going to lie, it was cool, then it became a burden because I didn't know what I had gotten myself into," Lin previously told the New York Daily News. "I didn't know how big things had become."
Looking back at the Linsanity hype, Lin said that referring to him as a phenomenon dehumanized him.
"In a lot of ways, not in a negative way or a way that I am offended, but it kind of dehumanizes me to refer to me as a phenomenon," Lin said. "I am going to be here, keep playing my game, do the best that I can and whatever you guys want to call it, that is up to you guys."
Aside from praying for him focus more on Jesus than basketball, Lin also prayed for the United States, which has been enduring a number of natural disasters during hurricane season.
"It's been quite a bit of time but just wanted to send out another prayer request email as training camp approaches! First and foremost, I'd like to ask for prayer for this country because I feel like we're in a very fragile situation," Lin wrote in his latest prayer request. "The devastation to Houston (Hurricane Harvey) and Florida (Hurricane Irma) have been sad to read and hear about. And there have been other people outside the US who have been affected by this as well."
Lin is also hoping that the recent tragedies will bring people closer to God.
"So please pray for all the people affected, their families and the U.S.," he wrote. "I'm hoping that the tragedy drives more people to lean on God and experience the true peace and hope that He provides."