Judge Puts 'Permanent End' to California Law Requiring Pro-Life Centers to Promote Abortion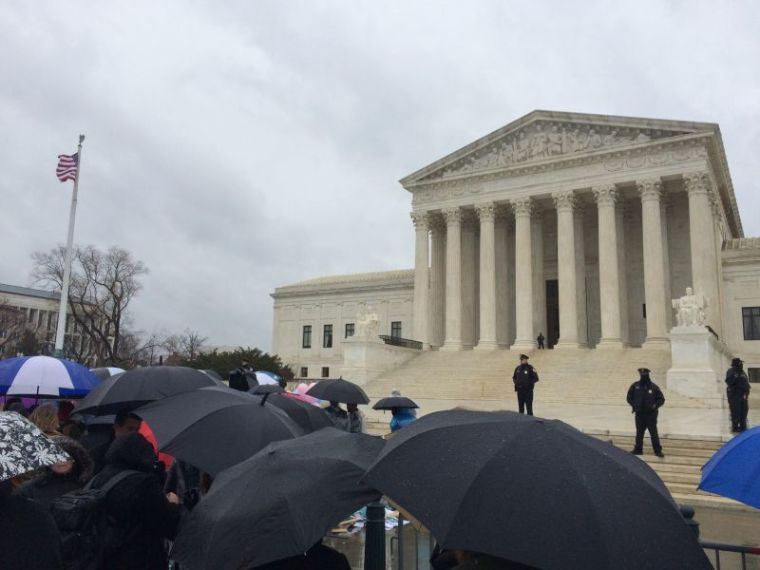 A federal judge has formally barred California from enforcing a law requiring pro-life pregnancy counseling centers to promote abortions and other contraceptive services they oppose.
Following a ruling from the the United States Supreme Court this past summer, U.S. District Judge John Houston issued a permanent injunction on Friday against the California government on grounds that its Reproductive FACT Act was deemed unconstitutional.
The Reproductive FACT Act, a bill passed in 2015 that requires the state's over 200 pro-life pregnancy centers to post notifications that the state offers "free or low-cost access to comprehensive family planning services (including all FDA-approved methods of contraception), prenatal care, and abortion for eligible women."
Additionally, unlicensed clinics were told to post notices in 13 languages on site and in all advertising stating that the clinic is not permitted to practice medicine.
Failure to comply with the law could have resulted in fines of up to $1,000 per offense.
With the help of the Alliance Defending Freedom, a coalition of pro-life organizations led by the National Institute of Family and Life Advocates challenged the law in court and contested that it violated their organizations' free speech rights under the First Amendment.
Although the law was upheld in the Ninth Circuit Court of Appeals, the nation's high court, in a 5-4 June decision, ruled that the law likely violated the U.S. Constitution. The Supreme Court remanded the case to U.S. District Court for the Southern District of California.
Houston's Friday injunction puts a "permanent end to that law," ADF CEO and General Counsel Michael Farris said in a statement.
"The government has no business forcing anyone to express a message that violates their convictions, especially on deeply divisive subjects such as abortion," Farris said. "California disregarded that truth when it passed its law forcing pro-life centers to advertise for the abortion industry."
The Supreme Court majority opinion written by Justice Clarence Thomas stated that the California law is "unduly burdensome" to the organizations' constitutional rights.
"California has offered no justification that the notice plausibly furthers. It targets speakers, not speech, and imposes an unduly burdensome disclosure requirement that will chill their protected speech," the ruling stated.
Justices Samuel Alito, Neil Gorsuch and Chief Justice John Roberts joined in the majority opinion.
In one of his final cases, Justice Anthony Kennedy wrote a concurring opinion. Kennedy argued that governments must "not be allowed to force persons to express a message contrary to their deepest convictions."
"This law is a paradigmatic example of the serious threat presented when government seeks to impose its own message in the place of individual speech, thought, and expression," Kennedy wrote.
He added that "freedom of speech secures freedom of thought and belief."
"This law imperils those liberties," Kennedy contended.