Kirk Cameron and Wife, Chelsea, Take Living Room Conversations on Tour to Help Parents, Marriages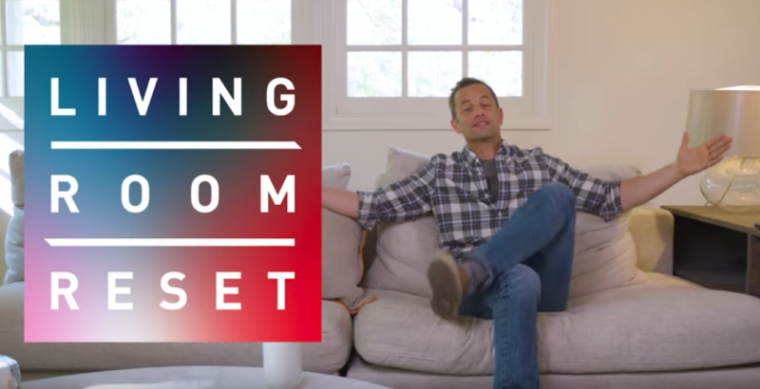 For the first time, actor Kirk Cameron and his wife, Chelsea, are taking their living room conversations on the road for a tour that will help marriages and families reset and focus on the things that "really matter."
In a new promotional video, Cameron, who has been married to his wife for 27 years, reflected on how the most important family discussions always happen in the living room.
"The living room is the hub of the home," he said. "It's where all the important stuff happens — from the joy of a new life being announced to the news of tragedy being shared, It's a place where a thousand family memories are made.
"I've found that through the last 20 years of being a dad, 27 years of being a husband, that there's nothing our families can't get through, nothing we can't figure out if we'll just gather in the living room and take time to reset a few things, refocus the things that really matter," the "Growing Pain" star said.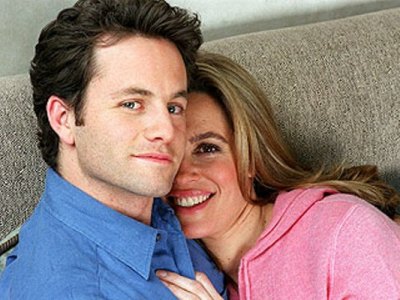 Starting in January, Cameron and his wife will be packing a trailer and taking their living room on the road for a 30-date tour called "Living Room Reset." They will allow each city to custom tailor the discussions each night.
Their hope is to provide resources to help strengthen marriages and assist parents in gaining healthy relationships with their loved ones. The Camerons have six children together, ages 15, 16, 17, 18, 19, and 21. The tour will help parents navigate through the social media age and and overcome the hurdles of their teenage children's dating lives. 
Cameron said that "Living Room Reset" will also feature Christian artists, guest speakers and throwback "Growing Pains" surprises. Matt Hammett, the former lead singer of Sanctus Real, is the only singer who has been announced so far.
In August, the Hollywood couple also teamed up for "The Heart of Family: Six Weeks to a Happier Home and a Healthier Family" course that was hosted online and focused on marriage and parenting. Their aim was to provide the faith-based foundations "necessary to build a strong, intentional marriage and family that can weather life's tough times."
"Chelsea and I have been married for 25 years, which in Hollywood years, is more like 250," Cameron said in a statement shared with The Christian Post. "Through this course, we're doing something we've never done before. We want to open our lives and open the door to our marriage, our family, our faith, and our convictions. We want to share where we've struggled and what's helped us. We want to share the principles that strengthened us as a couple and as a family."
The CDC's statistics show that in the United States, a married couple gets divorced about every 38 seconds. Additionally, 43 percent of children are growing up in fatherless homes, which in turn affects children academically, mentally and physically.
Continuing the work of their course, the Camerons are determined to change those statistics with the help of their upcoming tour.
The evangelist recently told The Christian Post in an interview that having a successful, godly family goes hand in hand with mentoring and ministering to the next generation.
"Kids love to play follow the leader. They do it from the time they're really little. As children grow up they continue to watch those who lead them. As parents we're positioned to be the best leaders in their life. So I would say the best thing to do with our kids, in regards to helping them with their faith, is to be the kind of people that you would like your children to become," he told CP.
"If you want your children to love the Lord, let them see you honoring God and speaking good and reading His Word and trusting His promises. If you want your children to be kind and compassionate toward others, especially those who are struggling, then let them see you helping those who struggle in being generous and compassionate, and they likely will continue to play follow the leader and turn around and be a lot like what they see in their parents," Cameron illustrated.
For more information on "Living Room Reset," click here.