Kirk Cameron Shares His Prayer for America, Says Millions Are Not Racist or Bigots but Seek Unity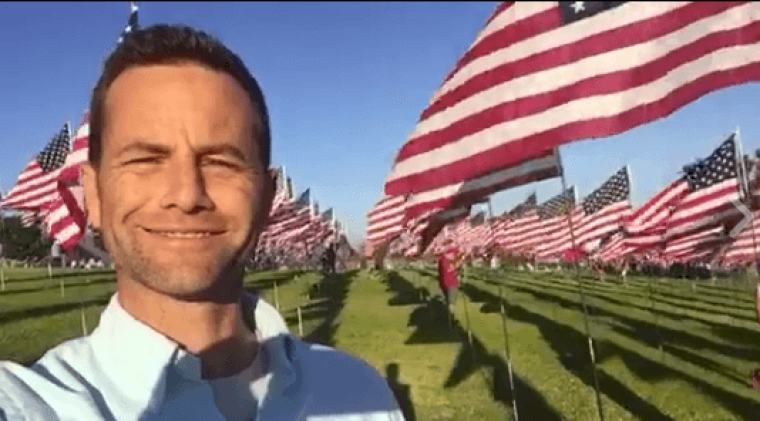 Actor Kirk Cameron is gearing up to release "Revive Us 2" in October and says he believes a revival can happen in the nation because millions of Americans are not racist or bigoted.
Last year, "Revive Us" drew over 150,000 people to theaters and now "Revive Us 2" will run for two nights in theaters nationwide on Oct. 24 and will rebroadcast on Nov. 1 from the Museum of the Bible in Washington, D.C.
For the new installment, Cameron brought together well-known speakers Dr. Ben Carson, Ravi Zacharias, Joni Eareckson Tada, Trillia Newbell, "Fireproof" filmmakers Alex and Stephen Kendrick, and musical guests Zach Williams and Christian Cuevas, among others.
"I held the first 'National Family Meeting' right before the election to talk about how to revive the heartbeat of the nation," the former "Growing Pains" star told The Gospel Herald in a recent interview. "Today, we're divided over race, politics, religion, over gender — it seems worse than before the election. How in the world are we going to move forward in a healthy way? It's time for another meeting."
According to a description of the film, "Revive Us 2" aims to bring "hope, courage and unity to a nation that desperately needs revival."
"There has been a shift that I see in culture," Cameron added. "I sense an awakening among the family of faith, and I see a fresh momentum building of people who are really wanting to have their lives match what they say that they believe. I'm seeing people of integrity, people of faith, people who want to change the world and make a positive difference and bridge all of these divides and really let their light shine in practical ways."
Cameron revealed that despite the current culture and all the divisiveness promoted in the media, he has come across many people that have a heart for unity and change for the best.
"I travel across the country, and you would be shocked at how many millions of people are not racist, are not bigots, are not insensitive to the socioeconomic issues, who are not greedy, who are not divided and contentious over gender. Instead, they really and truly want to see ways of coming together across all of these things and be a blessing to one another. I'm one of those people, and I know and millions of others like that," he stressed.
The father of six says "Revive Us 2" will provide practical tips for Christians to help them demonstrate faith, put their values forward, and intensify their prayers. When asked about his specific prayer over America during this season, Cameron shared a popular prayer.
"I love The Serenity Prayer, because it's so powerful and filled with so much wisdom," he said. "God help me to change the things that I can change, which really is just myself, and help me to accept the things I can't change — which is everybody else — and the wisdom to know the difference.
"If I can begin to know who I am in Christ and be kind and helpful to my neighbors, and I don't point fingers of blame to others and expect others to change — because I can't change them — then I think we're on the right path. I believe there is a God in Heaven who is for us and wants to pour out blessing and protection. Our opportunity is to trust Him for the grace to love Him with all of our heart and love our neighbors," he concluded.
"Revive Us 2" will broadcast live at 8 p.m. ET on Tuesday, Oct. 24 and then again at 7 p.m. on Nov. 1. For more information or to purchase tickets online, click here.

Follow Jeannie Law on Twitter:
@jlawcp