Kirk Franklin, wife Tammy host TV One's new dating show to coach couples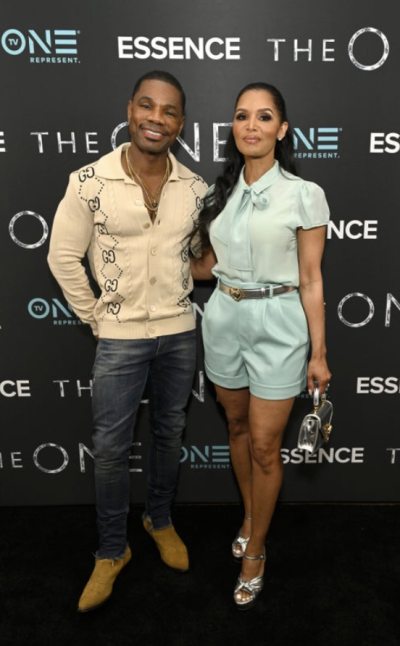 Gospel trailblazer Kirk Franklin and his wife, Tammy, host TV One's new dating series, "The One." And although it's not a Christian series, the couple of over 20 years say they purposely want to be a part of the dating series to help people find love regardless of their faith.
For its debut season, the Franklins help an Atlanta bachelor and bachelorette who have had trouble finding love. The reality show is filled with honest advice from the couple who play matchmakers while the bachelor and bachelorette date different people until they find their match.
Kirk Franklin said he could "care less" if he received any criticism for his involvement in a mainstream show. 
"I could care less about what the Christian community thinks of me. I could care less because I see so much dysfunction even in that own community," Franklin said in a recent interview with The Christian Post. "I see all of the painted pictures in front of all the 'praise the Lord people' and 'God bless,' but behind closed doors, people are broken and struggling and not happy."
Franklin has had much success singing about overcoming life's struggles in Christ and said he cares more about transparency.
"I'm good; at 53, we can keep all of the masks and the puppets. I would rather be with broken people that are broken than be with people that don't know they are broken," He continued.
The legendary composer said helping people who are honest about their needs motivates him to do this show with his wife.
"I don't want to be around broken people because I think they're broken; I just want to be around people," Franklin clarified. "I would rather be around anybody who wants to have honest, real conversations and be able to engage.
"I don't want to make it seem like I'm the doctor, that I'm here for the patient. Once again, that's another Christian ideal, 'You're sick, and I've got Jesus  for you.'"
Tammy agreed with her husband and suggested that all believers lead from a place of transparency.
In the series, the Franklins are vulnerable when sharing advice with the couples showing their own flaws as well.
"Oftentimes within our community, you will hear 'Grace over perfection,' but for some whatever reason, we don't really live up to that standard. We say grace over perfection, but we really require perfection, not only from other people but from ourselves," Tammy Franklin explained.
"We all end up walking around in this facade," she told CP. "Lead with being transparent and honest. We need that just in general. And with us doing a show like this, whether you're working at the bank, that's not a Christian location, but you're there representing the light of God. No matter what your job affiliation is, no different from us, we want to show that we can be people of faith, but people of faith are still entertaining. We can come alongside and coach anyone, not just people that profess our same faith."
The couple said the show is not a Christian dating show but they are happy to be people of faith who get to share their advice with others.
"Quite frankly, we want to be apart and do life with people and show the light of who we are within no matter what circle we're in," Tammy Franklin concluded.
"The One" began streaming weekly on May 18. Kirk Franklin has also been busy promoting his new gospel single "All Things."