Liberty University Announces First-Ever Female Commencement Speaker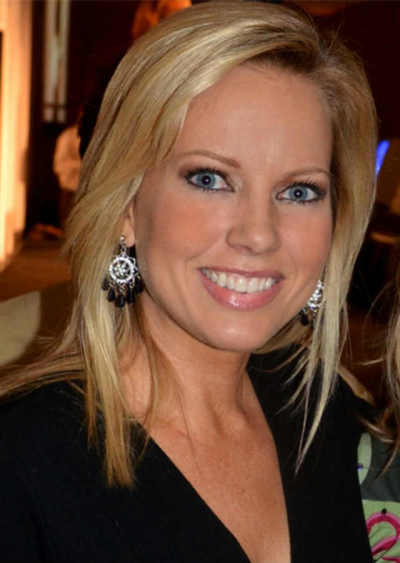 Liberty University has announced that for the first time in its 42-year history a woman will be the keynote speaker at its commencement ceremony, with the evangelical Christian college revealing Sunday that Fox News correspondent Shannon Bream will take the stage one day after evangelical Christian apologist Ravi Zacharias speaks at the baccalaureate ceremony.
"So humbled and thrilled to be speaking at @LibertyU commencement – can't wait to see our amazing grads and their loved ones!" Bream tweeted Monday. Bream, who covers mostly Supreme Court issues for Fox News, graduated from the Lynchburg, Va., university in 1993.
Bream also is the first Liberty University graduate to speak at commencement, although she previously addressed students at the Christian school during a 2009 convocation. The Fox News reporter, who joined the network in 2007 and is based in Washington, D.C., holds a Doctor of Jurisprudence degree that she earned at Florida State University College of Law.
"The fact that Liberty University is now able to welcome one of its own alumni as its keynote speaker at commencement is a clear indication that the university is coming of age and fulfilling its mission of training champions for Christ. We are proud of Shannon Bream, and it is our privilege to welcome her home and honor her achievements," said Chancellor Jerry Falwell Jr., according to a report from school publication Liberty Champion.
Zacharias, who will speak at Liberty University's baccalaureate service on May 10, the day before commencement, is an award-winning writer and apologist who regularly speaks at colleges and churches through his Ravi Zacharias International Ministries.
According to a statement from Chancellor Falwell, the college expects more than 30,000 people to attend its 40th commencement service.
Jerry Falwell Sr. founded the Christian school in 1971 as Lynchburg Baptist College, and it has since become the largest nonprofit private school in the U.S. and also the largest evangelical Christianity university in the world, with an enrollment of more than 74,000 (62,000 students study online).
The Virginia school is also known for inviting notable guests from various sectors of society to speak at its annual convocations, such as NFL star Tim Tebow, Pastor Judah Smith, rapper LeCrae and sports analyst James Brown.