Megachurch Pastor Stovall Weems Said Jesus Came to Him Sporting Brown Hair, White Robe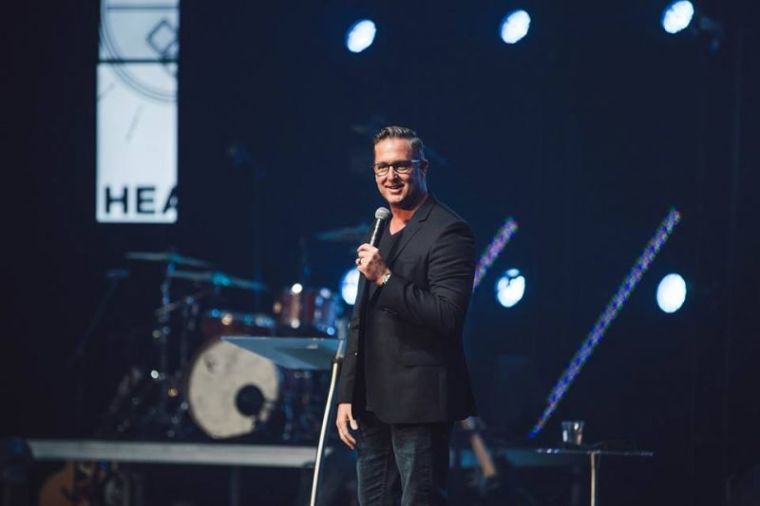 Stovall Weems, senior pastor of the 12,000-member Celebration Church in Jacksonville, Florida, told his congregation Sunday that he met Jesus Christ on Good Friday and was surprised by His personality.
"I want to talk to you about the experience I had Friday night where I met and I saw our risen Savior," Weems said in a recording of his church's Sunday service posted on YouTube.
Speaking alongside his wife, Kerri, who leads the church with him, Weems, who says he has been "walking with God" for 28 years, said he had never met Jesus like this before.
"The first thing that I was taken back with is like Jesus' personality. This is how Jesus was when He was on the earth. I heard His voice ... the cadence of His voice. I can sense His mood. I can sense His presence like He has a personality. He was fully God but many times we forget the man Christ Jesus. He came as a man so He has His own unique personality so what's overwhelming is that He was new in that way but at the same time I felt like I've known Him forever. I can't describe the closeness that I felt with Jesus. He didn't look at me, I never saw the front of his face. He was wearing a white garment. He had brown hair," Weems said.
Before sharing what he saw of the Christ in his overwhelming encounter, Weems warned that he knew some people would find his testimony hard to believe.
"Now listen, listen. I understand the consequences that come with making a statement like that, OK? I have been walking with God for 28 years. Our church, Celebration Church here in Jacksonville, we have multiple locations around the world. We've been here in Jacksonville for 20 years, nothing like this has ever happened to me. I think the longevity and integrity of our ministry speaks for itself. And so I know when people, when I heard someone say they met Jesus or they saw Jesus immediately my weird antennas go up," he said.
"When this happened Friday night I mean I was really a wreck. Kerri can tell you, like I was just kinda sobbing. I couldn't sleep. This went on into Saturday. Thank goodness you came to church today and not Saturday night because in trying to describe ... what I've experienced it was just difficult for me to put into the right language. So thank God I have a wife who has a great command of human language," he said to cheers from the congregation.
Celebration Church is a member of the Association of Related Churches and aims to lead people to experience a God-First life.