Ex-Denton Bible Church pastor who abused 14 girls released after 25 months for good behavior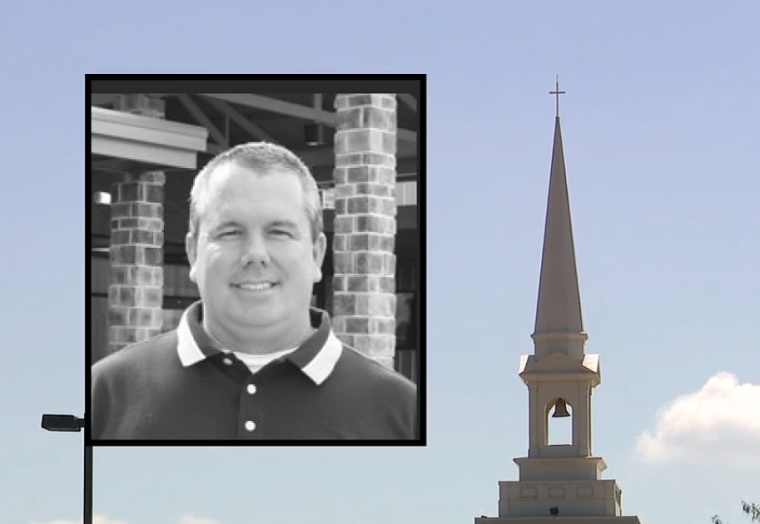 Robert Shiflet, a former youth pastor at Denton Bible Church in Texas who was sentenced to just 33 months due to a sentencing miscalculation after he was accused of sexually abusing 14 young girls placed under his care, is now free after his sentence was reduced to 25 months for good behavior.
The Texas Public Sex Offender Website shows that Shiflet now lives in Weatherford after he was released from prison on Jan. 11, Fox 4 reported. His victims, however, were not informed of his release for more than six weeks.
An email from the U.S. Department of Justice to the victims cited by Fox 4 said advanced notice of the disgraced megachurch pastor's release wasn't possible because it was "immediate, and/or unexpected."
Shiflet pleaded guilty on Nov. 30,  2020, to two charges of transportation of a minor to engage in illegal sexual activity, according to The Arkansas Democrat-Gazette.
He was sentenced to 33 months in prison under a plea deal in June 2021 for child sex trafficking charges, which was less than the suggested 41 to 51 months and below the statutory maximum of 10 years on the first count and 15 on the second due to a miscalculation.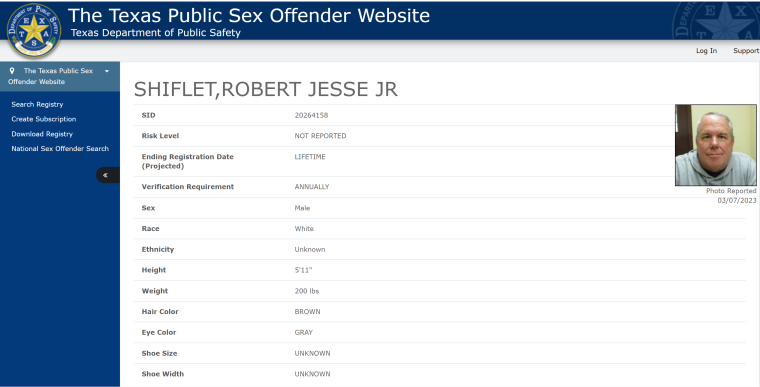 "Unfortunately, we were wrong but that was the agreement we reached based upon our understanding at that time," Assistant U.S. Attorney Kristin Bryant said in a statement. 
In the first case against him from 1997, Shiflet reportedly lured a 15-year-old girl away from her youth group during a camping trip near the Buffalo River in Arkansas and sexually assaulted her. In a second incident, which occurred in 2002 while serving as a youth pastor in Little Rock, Arkansas, Shiflet had sexual contact with a 16-year-old girl during a charter bus ride to a church event in Panama City, Florida.
He would continue abusing that victim throughout that year and part of 2003, authorities said.
At his sentencing, U.S. District Judge Lee Rudofsky made it clear that he was not happy with the deal Shiflet received.
"I am extraordinarily concerned about this plea agreement," Rudofsky said, according to The Democrat-Gazette. "I'm not sure I've ever been as concerned about a recommendation the government has made. I have sat in this chair and sent people to prison for five years, six years, seven years, eight years, and sometimes on the government's recommendation, nine and 10 years for simply owning a gun and being a felon."
He noted to Shiflet's defense lawyers that: "I don't know how I'm going to sleep at night if what Mr. Shiflet gets for the conduct that is in the presentence report that I read, if Mr. Shiflet has to serve 33 months on both together — concurrently — maybe you all will explain to me under the statute how that makes sense but that does not strike me as a sufficient sentence."
Rudofsky further told Shiflet that he did not believe he was repentant of his crimes.
"You are a terrible person," Rudofsky told the former youth pastor. "I don't believe that you are sorry in the slightest. I don't believe you have rehabilitated yourself. I believe you haven't been caught again, but I don't believe you have rehabilitated yourself."
The judge noted that if he had his way, Shiflet would be in prison for decades after a trial.
"I don't think you are a good person, and I don't think you stand a chance of becoming a good person," the judge said. "If it was up to me and you had been found guilty after a trial, I would have sent you away for 25 years."
Last year, board chair Curtis Elder and Senior Pastor Tommy Nelson of Denton Bible Church stated that the church failed to prevent the abuse committed by Shiflet. A joint May 2022 letter including the findings of an independent investigation conducted by a third-party lawyer stated that the church failed to act adequately even after Shiflet was reported to be acting inappropriately with young girls.
"In total, the investigators found credible accounts that at least 14 girls were victims of Shiflet's abuse: 11 at Denton Bible and 3 at Fellowship Bible," the letter reads. "The misconduct described in these accounts was characterized by everything from grooming behavior and sexual harassment to criminal sexual abuse, abuse of power, and spiritual abuse."
"Equally troubling, was the consistent accounts that Denton Bible did not shepherd and care for the victims after they showed great courage coming forward," the letter added. 
The elders admit that the church culture "lacked involvement of women in decision-making processes related to the abuse of these girls."
"Further, in almost all meetings with the victims, no women were present, which was inappropriate," the letter stressed.