MLB Team Defends Decision to Invite This Former All-Star for 'Christian Day'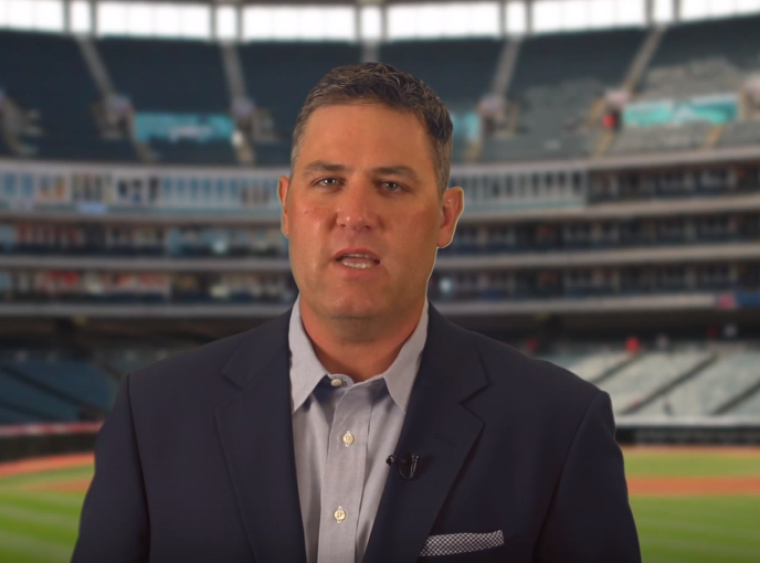 The St. Louis Cardinals Major League Baseball team is sticking by its decision to invite former all-star Lance Berkman to share his faith at Busch Stadium's upcoming "Christian Day," a move that angered the LGBT community because of the slugger's opposition to a transgender bathroom ordinance defeated two years ago in Houston.
The Cardinals faced backlash after it was announced that Berkman, an accomplished first baseman who played two seasons and won a world series with the Cardinals in 2011, would be headlining their annual "Christian Day."
This year's Christian Day is scheduled for July 30, when the Cardinals take on the Arizona Diamondbacks at 1:15 p.m. and will feature a post-game speech by Berkman, a devout Christian who frequently writes about his Christian faith in submissions published by The Increase.
Berkman, a Texas native who played parts of 12 seasons with the Houston Astros, drew the ire of the LGBT community in 2015 after he appeared in an advertisement opposing a nondiscrimination ordinance that allowed transgender individuals to use bathrooms consistent with their gender identity. Berkman's ad came at a time when the ordinance, which was supported by the city's former mayor, was up for referendum and was later struck down by Houston voters that November.
Following the Cardinals' announcement that Berkman would be the keynote speaker at Christian Day 2017, the pro-LGBT Pride Center of St. Louis criticized the MLB team for giving Berkman a public platform and accused him of committing "demeaning" actions toward the LGBT community.
"Pride St. Louis is disappointed by the decision of the St. Louis Cardinals to provide a public platform for Berkman, an individual whose words and actions towards the LGBTQ+ are divisive and demeaning," the group's via co-chair, Landon Brownfield, said in a statement issued to OutSports.com. "We know that the Cardinals can do better, and we want to extend an offer to help them by co-organizing their official LGBT Pride Night at Busch Stadium. Let's work together to promote love, diversity, and inclusion."
In response to the LGBT group's complaint, the Cardinals defended inviting Berkman to share his faith in a statement of their own.
"The Cardinals have hosted a Christian Day at the ballpark for nearly three decades. The post-game event usually features a well-known keynote speaker (often a former Cardinal or professional athlete) who talks about his or her experience of being a practicing Christian in the public arena," the team's statement reads. "Lance Berkman participated in Christian Day when he was a Cardinals player, and we welcome him back this year to discuss his faith.
"As an organization, the Cardinals have always been committed to bringing like-minded groups together to share in the unifying experience of Cardinals baseball. We are an inclusive organization with a social responsibility to be welcoming to all types of people and organizations. We continue to try and reach out to every part of our community, and have hosted a variety of themed events like Christian Day, Jewish Community Night, Catholic Family Night, Bosnian Heritage Night, Fiesta Cardenales, and many others."
The team also announced in the statement it now plans to host its first LGBT "Pride Night" at some point this season.
"We are excited to announce that we will be hosting our first Pride Night later this season (details to follow shortly) which will bring members of the LGBT Community together to enjoy Cardinals baseball," the statement concluded.
Cardinals Vice President Ron Watermon told the St. Louis Post-Dispatch that the team hopes to host a "Pride Night" in August.