'Movieguide's Movies That Inspire' debuts on Easter Sunday; 80% of all movies now have 'redeeming content'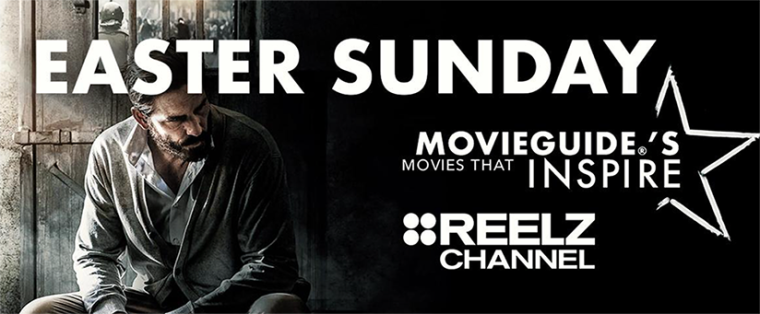 "Movieguide's Movies That Inspire" is set to premiere on The REELZ Channel on Easter Sunday and will showcase films released in 2020 that highlighted redeeming faith and family content. 
The star-studded annual awards show is usually held at a venue in Hollywood, but due to COVID-19 restrictions, Ted Baehr, chairman of the Christian Film & Television Commission and founder of the website Movieguide​, teamed up with The REELZ Channel to bring the awards show into people's homes for Easter. 
A report released by Movieguide revealed that despite the pandemic's impact on theaters and box office ticket sales, movies and television shows with "uplifting content still found a way to triumph." Baehr and Movieguide TV host, Evy Baehr Carroll, will highlight those releases on Sunday at 4 p.m. ET. 
"Although 2020 put many families through challenging circumstances, we are so thankful that the Good News prevailed," Robert Baehr, Movieguide's co-CEO and president, said in a statement shared with The Christian Post. "We can celebrate that Good News by honoring content that promotes family values and biblical worldviews."
"While 2020 forced creatives to embrace new mediums and distribution channels, we are thrilled that so many movies and television programs chose to focus on the good, true, pure, and lovely," he added.
The awards show will feature the Best 2020 Movies for Mature Audiences, the Epiphany Prizes for the Most Inspiring Movie and Television Program, The Faith & Freedom Awards for Movies and Television, and the Grace Awards for Most Inspiring Performance in Movies and Television.
The winners will be revealed at the virtual gala broadcast on the REELZ Channel. Among the films nominated for Best Movie for Families are "The Croods," "I Am Patrick: The Patron Saint of Ireland," "Jingle Jangle" and "Sonic The Hedgehog."
In the category of Best Movie for Mature Audiences, the films nominated are "Greyhound," "Infidel," "I Still Believe," and "Wonder Woman 1984," to name a few. 
The virtual event will now reach more people and incorporate interviews and other special features. 
"Movieguide's Movies That Inspire goes behind the scenes of the movies of 2020 that are the best movies to inspire your family and to inspire discerning adults," Carroll said in a statement to CP.
"These movies will encourage you in your work and everyday life. We also talk about the best performances that have helped people come closer to God. Really, all these movies help us draw closer to God, and they have faith elements to them which is why we're honoring them."
Every year Baehr offers a detailed economic analysis of what is popular at the box office. 
Carroll said the analysis shows that "movies with less cursing, with less nudity, with less violence, do better at the box office because if you can sell tickets for a family of four to a positive movie. That's much more money than selling a ticket to one person to an R-rated movie."
"It's clear these cleaner movies do better," she maintained. "What we've seen since starting Movieguide 40 years ago is that there's far more content out now than ever, and 80% of movie content actually has redeeming content. These are movies for families or even movies for mature audiences that have biblical worldviews."
Movieguides annual "Report to the Entertainment Industry" has consistently shown the effect of offensive language on ticket sales. 
"It's all very statistical, and we've been able to present that to the entertainment industry and help them make more movies with less offensive content," Carroll added. 
Carroll has worked with her dad over the past decade and seen firsthand how Movieguide has influenced Hollywood, which in turn has resulted in "wholesome movies with great themes in them." 
"It makes me feel so good that I don't have to sit there and watch stuff that's depressing and just brings you down. Instead, I've seen more and more movies that are uplifting with positive outlooks on life, and I think that's a direct result of the value of our research," she concluded. 
Carroll and her father will be presenting "Movieguide's Movies That Inspire!" on The REELZ Channel on Sunday.