Elon Musk blames Twitter 'mistake' for botched Daily Wire doc debut, advocates for using 'preferred pronouns'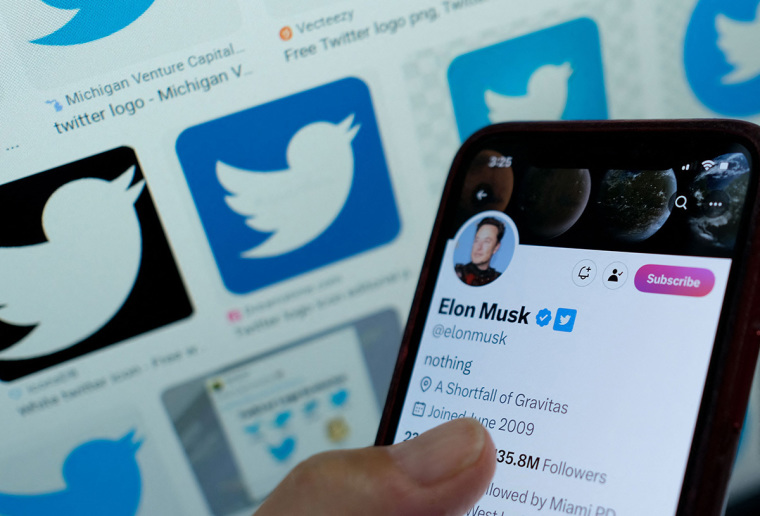 Elon Musk says Twitter's rejection of a Daily Wire documentary was a "mistake by many people" after the conservative news website said they were accused of violating Twitter's policy of "misgendering."
Musk, who owns Twitter, responded to the issue Thursday after Daily Wire CEO Jeremy Boreing complained that the reach of Daily Wire's "What Is a Woman?" documentary was being limited because of the film's "hateful conduct."
According to Boreing, the issue stemmed specifically from a father in the film who "refers to his 14-year-old daughter as 'her,' and a store owner uses the 'wrong' pronoun in a confrontation with a trans person."
Boreing said Twitter clarified that while the reference to using accurate pronouns (what LGBT advocates call "misgendering") was removed from their policy, "they still consider 'misgendering' abuse and harassment."
He added: "They gave us the opportunity to edit the film to comply. We declined."
By Thursday afternoon, Musk clarified that while failing to use someone's chosen pronouns "is at most rude and certainly breaks no laws," he said the practice is "definitely allowed" on Twitter and blamed the response on "a mistake by many people at Twitter."
This was a mistake by many people at Twitter. It is definitely allowed.

Whether or not you agree with using someone's preferred pronouns, not doing so is at most rude and certainly breaks no laws.

I should note that I do personally use someone's preferred pronouns, just as I…

— Elon Musk (@elonmusk) June 1, 2023
Musk also gave a defense of sorts to his practice of using people's "preferred pronouns."
He tweeted: "I should note that I do personally use someone's preferred pronouns, just as I use someone's preferred name, simply from the standpoint of good manners. However, for the same reason, I object to rude behavior, ostracism or threats of violence if the wrong pronoun or name is used."
On Friday, Musk personally tweeted, "Every parent should watch this" with a link to the documentary.
The 95-minute documentary is based on host Matt Walsh's "deeply disturbing journey, as he fearlessly questions the logic behind a gender ideology movement that has taken aim at women and children," according to the film's description.
Following the debacle, Ella Irwin, Twitter's head of trust and safety, resigned from her position, marking the second time an executive in that role has left the company since Musk's takeover, The Wall Street Journal reported.
Irwin declined to give a reason for her departure but told the Journal "she felt she had always been honest in her work."
Back in April, Irwin told the Journal that despite a number of changes under Musk's leadership, Twitter would continue to "enforce targeted misgendering and deadnaming" and even tweeted her commitment to "protecting trans users from abuse and harassment."
Irwin's departure comes just months after Yoel Roth, Twitter's former head of trust and safety, who left in November and later said Roth warned that the company no longer had enough staff to adequately perform safety work.
"One of my limits was if Twitter starts being ruled by dictatorial edict rather than by policy ... there's no longer a need for me in my role, doing what I do," he was quoted as saying.
Roth also admitted that Twitter censored the Hunter Biden laptop story at the height of the 2020 presidential campaign because the company was unable to confirm its veracity, according to Reuters.
In an interview with journalist Kara Swisher, the former Twitter division lead was quoted as saying: "We didn't know what to believe, we didn't know what was true, there was smoke — and ultimately for me, it didn't reach a place where I was comfortable removing this content from Twitter."
When asked whether the move was ultimately a mistake, Roth replied, "In my opinion, yes."
In October 2020, just days before voters were to head to the polls, Twitter blocked users' ability to share links to the New York Post's story about Hunter Biden's now-notorious laptop.
The New York Times confirmed the laptop's existence in March of this year in a report on the ongoing federal investigation into Hunter Biden's tax filings.