North Carolina Church to Host Stadium-Wide Easter Egg Hunt With 20,000 Eggs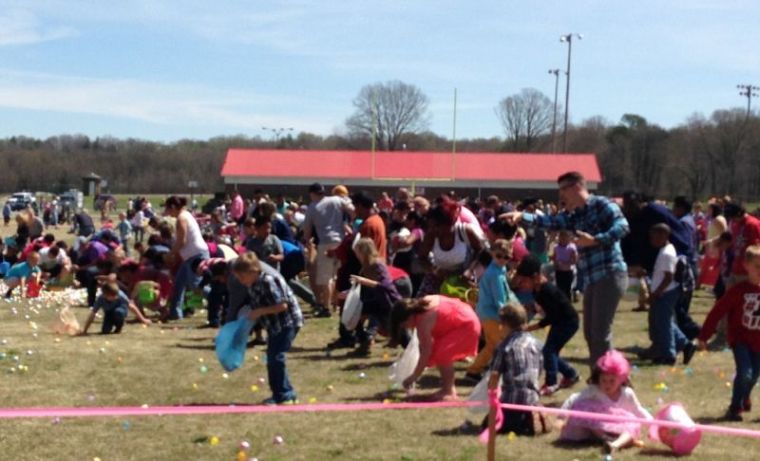 A church in North Carolina is going to celebrate Easter with a stadium-wide Easter egg hunt that will have approximately 20,000 Easter eggs.
Element Church, a Forest City-based non-denominational congregation with additional campuses in Shelby and Morganton, will be holding its annual Easter Egg Hunt on Easter Sunday morning at McNair Stadium.
Richard Hayden, teaching pastor at Element Church, told The Christian Post that they're expecting between 2,000 and 2,500 attendees.
"We will be dropping the same amount of eggs this year as previous years. They are dropped from a helicopter," said Hayden.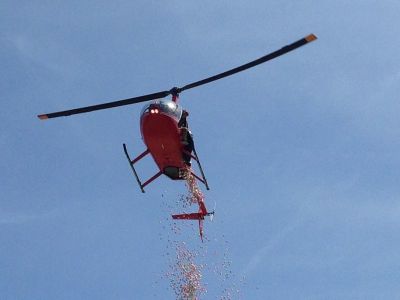 Hayden also told CP that this will not be a secular occasion, for before the dropping of the eggs begins they will "have a time of worship and a presentation of the Gospel."
"We pray for salvation to take place and for those in attendance to understand the love of God through the presentation of the Gospel," added Hayden.
For the past few years, Element Church has held the large-scale Easter egg hunt at the stadium, with prizes like a free Apple iPad, Xbox 360 and two iPod shuffles being offered in 2012.
Shelby campus Pastor Skipper Allen told CP in an interview in 2012 about how the Shelby campus did their own large Easter egg hunt that year in conjunction with Forest City.
"We have done an egg drop event at our Forest City campus for years now. [In 2012], we decided that we would continue doing it in Forest City, and in order to gain more momentum for our Shelby campus we decided to do the exact same service at the same time," said Allen.
"The Forest City service will be at McNair Stadium which is the home of the Forest City Owls baseball team. The Shelby service will be at Hoyt S. Keeter stadium which is the home of the American Legion World Series."
Element Church informed CP on Monday that, unlike in 2012, this year the Shelby campus was not going to have its own egg hunt and no prizes were being offered. 
According to its website, Element Church sees as its mission the effort "to reach people who are far from God."
"Rather than run from culture we have chosen to harness it to connect with people and show them God's timeless truths," noted their site.
"Although our approach is anything but traditional, we believe in and maintain a conservative theological position."