Over 90% of voters say sexual content in 'Gender Queer' is 'inappropriate' for school libraries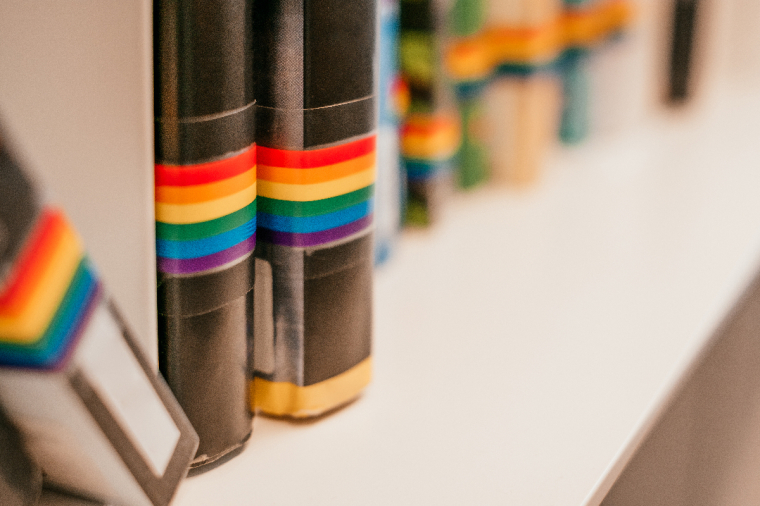 More than 90% of registered voters said the sexual descriptions and illustrations in the book Gender Queer, which is stocked at some public school libraries, are "inappropriate" for students as debates continue throughout the country over the types of books children have access to in libraries.
Gender Queer is a graphic novel by author Maia Kobabe, who identified as non-binary, and its sexually explicit content has elicited strong reactions from parents and several political leaders. The book details Kobabe's struggles with gender confusion and contains graphic descriptions of various sex acts. 
The Republican polling firm WPA Intelligence provided The Christian Post with its new poll on Wednesday. Its survey shows that 93% of people said the images of oral sex in Gender Queer were "inappropriate" for youth, and 91% said the same about pictures of finger penetration and sticking objects in one's rectum. 
Another 91% of respondents said they thought the descriptions of two boys engaging in sexual activities, a boy fantasizing about sexual acts, and another page describing a man touching his genitals were inappropriate. 
Political views appeared to play a part in how respondents viewed the book's content.
Unlike Republicans, only 81% of Democrats said they thought the book's depiction of two boys engaging in sexual activities was inappropriate. Republicans were also more likely to say that books like Gender Queer should not be in school libraries. 
As for people aged 55 to 64, they were more likely to say the book's sexual content was not appropriate for school libraries. Fourteen percent of people in the same age group said the section of the book about inserting things into one's rectum was inappropriate, compared to only 8% of people aged 18 to 35 who said the same. 
However, the majority of all groups — regardless of one's race, age or sex — said Gender Queer's content was inappropriate for school libraries.
"Professional activists are calling these 'book bans,' but there has to be a line on what does or doesn't go in a school library, and this material isn't even a grey area," WPA Intelligence Vice President Matt Knee told The Daily Wire. 
"As we've seen, this is the kind of material people can't even describe on the news or public meetings. Practically no one — including the overwhelming majority of Democrats — believes this content is appropriate for public school libraries," he added. 
In an interview earlier this month with The Washington Post, the author of Gender Queer reacted to Sen. John Kennedy, R-La., reading from a section of the book during a Senate hearing. The hearing was centered around ongoing debates about efforts to prohibit school libraries from stocking books that promote sexual promiscuity and pedophilia and whether these efforts should be considered a "book ban." 
While Kobabe argued that the senator purposefully read from a section of the book that he thought would be the most "shocking," she added that Gender Queer is not intended for children. She said many assume it's a children's book because of its comic book format. 
"Gender Queer is a comic, and in full color, but that doesn't mean it's for children," Kobabe said during the WaPo interview. "I originally wrote it for my parents, and then for older teens who were already asking these questions about themselves. I don't recommend this book for kids!" 
At the hearing, titled "Book Bans: Examining How Censorship Limits Liberty and Literature," Kennedy read excerpts from All Boys Aren't Blue and Gender Queer. 
"I got a new strap-on harness today. I can't wait to put it on you," Kennedy read aloud from Gender Queer. "It will fit my favorite dildo perfectly. You're going to look so hot. I can't wait to have your c--- in my mouth. I'm going to give you the b--- j-- of your life then I want you inside of me."
The book Gender Queer has been the source of controversy due to its availability in certain school libraries. In 2021, the parent of a student in Fairfax County Public Schools in Virginia read aloud from Gender Queer and another book titled Lawn Boy. 
A school board member suggested that it's OK for high school students to have access to the books, including ones promoting pedophilia. The mother asserted that pornography is "offensive to all people," adding that it's also "offensive to common decency." 
The WPA Intelligence poll surveyed 1,005 registered voters from Sept.15-18.