Pope Francis Tells Facebook, Internet Companies They Must Protect Children From Sexual Exploitation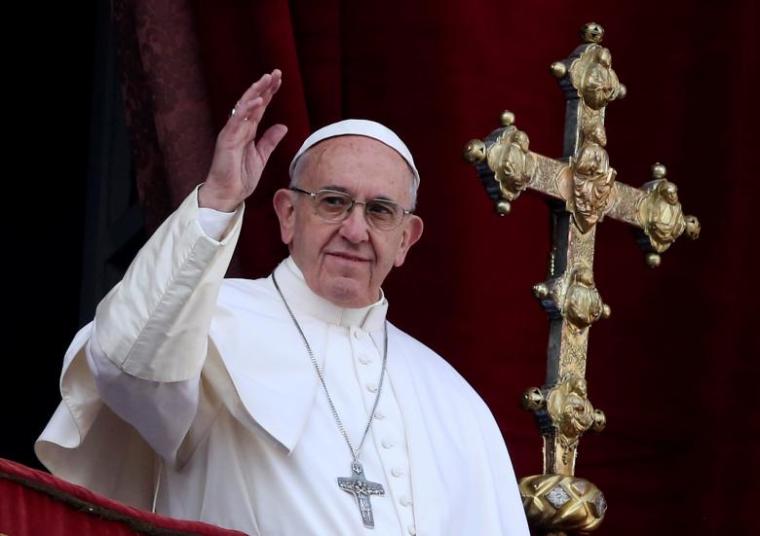 VATICAN CITY — Pope Francis told executives of leading internet companies on Friday to use "their great profits" to defend children from sexual exploitation and other dangers lurking online.
The pontiff, speaking at a conference in Rome, said the Catholic Church needed to accept responsibility "before God, victims and public opinion" for its own sex abuse scandals, but wanted to share the lessons it had learned.
Speaking to participants including representatives from Facebook and Microsoft, he said social media businesses had to do more than set up filters and algorithms to block harmful content.
The 80-year-old pope spoke out against the spread of extreme pornography, the dangers of so-called "sexting" between young people and between adults and children, and cyber bullying, calling it "a true form of moral and physical attack."
He said "heinous, illicit activities" such as the commissioning and live viewing of rape and violence against minors via the so-called Dark Web had to be stopped.
The Church-organized conference — called Child Dignity in the Digital World — was held two months after a monsignor was recalled from the Vatican's Washington embassy in August after the U.S. State Department said he might have violated child pornography laws.
Church officials have been caught up in a series of scandals around the world — two years ago, the Vatican put its former ambassador to the Dominican Republic, an archbishop, on trial for child sex offences. He died before a verdict was reached.
'IMPRESSIONABLE MINDS'
The conference, held at a pontifical university in Rome, brought together experts from digital companies, law enforcement, medicine and academia to discuss online bullying, pornography and the preying on children by pedophiles.
The pope said social media businesses had to invest "a fair portion of their great profits" to protect "impressionable minds."
He said it would be a mistake to think that "automatic technical solutions, filters devised by ever more refined algorithms in order to identify and block the spread of abusive and harmful images, are sufficient to deal with these problems."
Businesses also had to address the broader ethical concerns associated with the growth of technology, rejecting the concept of "an ideological and mythical vision of the net as a realm of unlimited freedom."
He said that while the digital revolution had enormous advantages, "we rightly wonder if we are capable of guiding the processes we ourselves have set in motion, whether they might be escaping our grasp."
>
The pope acknowledged the Church's "own failures in providing for the protection of children: extremely grave facts have come to light, for which we have to accept our responsibility before God, before the victims and before public opinion."
Because of "skills gained in the process of conversion and purification," he said the Church felt "especially bound to work strenuously and with foresight for the protection of minors and their dignity."
Since the Church's scandals exploded around the world about 20 years ago, it has strived to put in to place so-called best practices to protect children.
It has defrocked priests, worked with local police and the pope has declared a "zero tolerance" where clerics could not appeal a conviction on technical grounds.
But victim's groups say the Vatican and the pope have not gone far enough, particularly in making bishops accountable for covering up or mishandling cases of child abuse.
A commission Francis set up in 2014 to advise him on how to root out sexual abuse has been hit by defections by two key members who lamented lack of progress and cooperation from Vatican officials.
The Rome conference's 13-point "Declaration of Rome" called on politicians, religious leaders, law enforcement organizations to help build a global awareness of the need to protect children from exploitation via the internet.
Reporting by Philip Pullella; Editing by Andrew Heavens