Porn a 'Public Health Risk,' Florida House Declares; Christian Groups Applaud Effort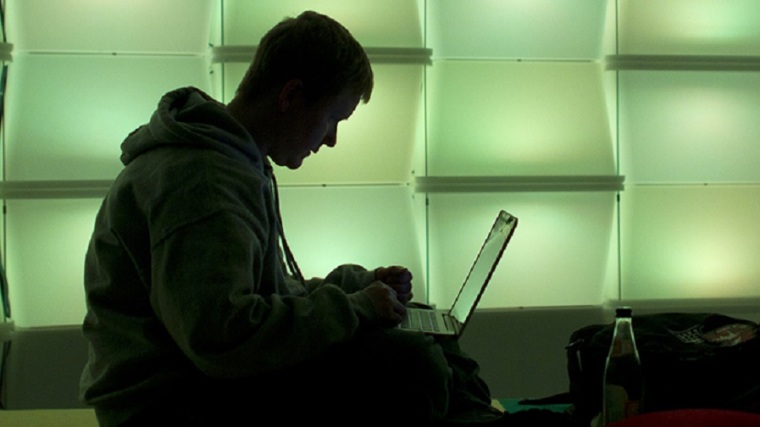 The Florida House has passed a resolution declaring pornography a public health risk because it incities "deviant, problematic or dangerous sexual behavior" among users, drawing praise from Christian and anti-sexual-exploitation groups.
Earlier this week, the state's House of Representatives passed a resolution declaring pornography a public health risk and calling for education, research, and policy changes to protect Florida citizens from such material, according to the Associated Press.
The sponsor of HB 157, Republican Rep. Ross Spano, who is running for attorney general, argued that pornography poses a number of risks, including an increased demand for prostitution.
During a hearing last month before the House's Health & Human Services Committee, Spano said that research has "found a correlation between pornography use and mental and physical illnesses, difficulty forming and maintaining intimate relationships, unhealthy brain development and cognitive function, and deviant, problematic or dangerous sexual behavior."
Children and teens are the most "at-risk" groups when it comes to porongraphy, the Florida resolution states. It posits that the Internet is exposing children to pornography at an alarming rate, which could lead to low self-esteem, an eating disorder, and a desire to engage in dangerous sexual behavior.
Several anti-porn and Christian groups have applauded the move; Jay Dennis, founder of the One Million Men anti-pornography ministry, told The Christian Post that declaring pornography a "public health crisis," demonstrates to parents, pastors, Christian leaders, organizational leaders, just how dangerous it is.
"Further it provides the opportunity to broach this sensitive and sometimes controversial, issue," he told CP. "The resolution also gives us educational opportunities to show how pornography is the gateway to human trafficking, prostitution, child pornography, sexual aggression and violence toward women, children and teens. For 38 years I have been a pastor and I am encouraged that the resolution provides us an on ramp to begin the discussion about pornography in the pulpit. If the Florida legislators have the courage to take this kind of stand, certainly every pastor and Christian leader should follow!"
Amber Kelly, director of policy and communications for the Florida Family Policy Council, told CP that while pornography is seen as harmless by many in our society today, it's having a widespread and detrimental impact on those who view it and in attitudes towards women, marriage, and sexuality.
"It is also a major force fueling sex trafficking, prostitution, child sex crimes, and domestic violence," she said. "It is our sincere hope that this resolution will begin a much larger discussion on the effects of pornography in our state. As stakeholders move forward in those discussions, we believe that ideas will be implemented to raise awareness of the risks of using pornography and that materials which highlight God's design for marriage and sexuality will become more prevalent. This might not have been a popular decision, but it was the right one, and we thank Rep. Ross Spano for introducing this important resolution to the Legislature this year." 
In a statement to CP, Lisa L. Thompson, vice president of research and education for the National Center on Sexual Exploitation, also applauded the move and emphasized that the public health impacts of pornography "are no trivial matter."
Describing the "wide-ranging harms associated with pornography," Thompson referenced two recent meta-analyses that showed a link between aggression and pornography use; more than 50 studies on men that have linked pornography use to lower sexual and relationship satisfaction, and dozens of studies linking pornography use to emotional and cognitive difficulties.
"These disturbing findings are also consistent with neuroscience-based studies," she said. "It wasn't long ago that the American public considered smoking innocuous — some doctors even touted faulty research claiming smoking was beneficial. But, today, much as X-ray photos of smoke-damaged lungs convinced skeptics of the harm caused by smoking, neuroimaging is revealing disquieting alterations to the brains of pornography users."
Thompson pointed to 38 neurological studies that suggest Internet pornography can cause addiction-related brain changes, including a study published this month which reported significant reductions in grey matter, as well as decreased resting-state functional activity between certain brain centers among individuals with problematic hypersexual behavior (PHB) compared to a control group.
"Notably, those with PHB used pornography more frequently," she said. "The regions of the brain affected play a pivotal role in attention shifting and sustained attention, as well as reward-based behavioral learning."
Echoing Spano's concern that young people are significantly affected by porn use, Thompson said that thanks to smartphones, children and teens carry access to the world of XXX with them wherever they go.
"The potential harmful impact of pornography on their developing brains, relationships, and sexual templates is apparent to educators, therapists, parents, and young people themselves," she said. "As one 14-year-old boy put it, 'I want help. I want it to end . . . I want to be able to go to school and not have pornography on my mind.'"
Florida is now the sixth state to declare pornography a health risk in light of its addictive effects on the brain and its links with sex trafficking and increased domestic violence. These include Utah, South Dakota, Tennessee, Arkansas, Louisiana, and Kansas. The house chambers in both Virginia and Pennsylvania have done likewise.
Originally, Spano wanted the resolution to declare pornography a public health crisis — not merely a risk — but reworded it to help boost support for the measure.
"Anytime you brush up against what people perceive as a foundational constitutional right — the First Amendment, the right to free speech — you're going to have understandable pushback," he said. "The Supreme Court of the United States has made it clear that states have the ability to regulate obscene material. Obscenity has never been found to be a constitutional right."
The timing of the resolution drew widespread criticism, with many suggesting there are more important issues — such as gun control — that should be addressed by the House, particularly after 17 people in one of the state's schools were killed with an AR-15.
"17 pp in Parkland were just murdered w/an AR-15, + the FL House just passed @RossSpano's HR 157 declaring PORN as a public health risk," Democratic Rep. Carlos Guillermo Smith tweeted. "No, GUN VIOLENCE is a public health crisis + Spano blocked HB 219 banning assault weapons in his committee for 2 yrs."
According to a nationwide study conducted by Proven Men Ministries, a non-profit Christian organization aimed at helping men with an addiction to pornography, approximately 64 percent, or two thirds, of U.S. men admit to viewing porn at least monthly, with the number of Christian men nearly equaling the national average.
Similarly, in its 2017 report, a popular porn site found that the term "Porn for Women" saw 359 percent growth among female users between 2016 and 2017. Among overall users, the phrase saw a 1,400 percent increase year over year.