Pussycat Dolls singer discusses her 3 abortions for first time publicly, shares regret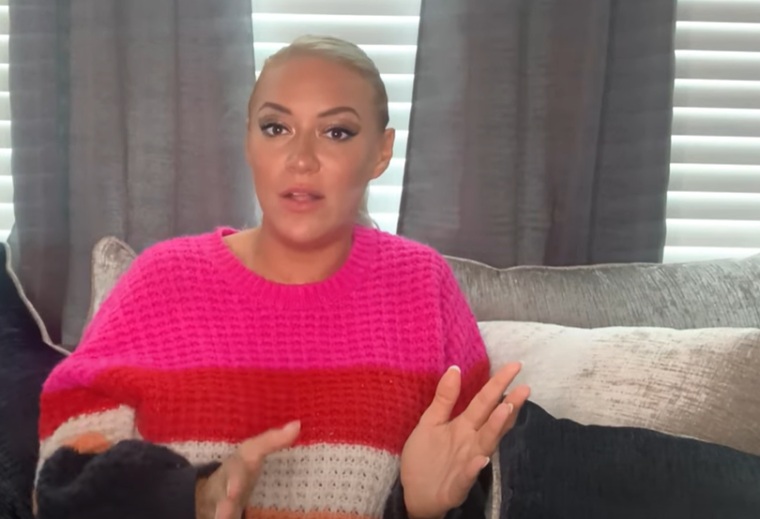 A former member of the 2000s secular girl band Pussycat Dolls opened up this week for the first time on camera about the regret she has felt about her three "painful" abortions and encouraged other women to consider how "damaging" abortion can be.
In an appearance on Students for Life of America's "Speak Out with Christine Yeargin" podcast published Wednesday, former Pussycat Dolls singer Kaya Jones detailed how she underwent three abortions over the course of over a decade.  
Now 38, Jones had her first abortion at the age of 16, before she joined the girl group.  
"After the first one, you don't think you've done anything wrong," she explained. "Once you've crossed that line, it's a very slippery slope to continue to cross those lines."
Jones detailed her frame of mind when she had her first abortion, describing herself as "very young, in the music industry, not receiving any guidance other than what I believed."
She said she was on a birth control pill at the time and that it "didn't work."
"I didn't feel that that was murder, if you will. I didn't have any understanding of it. I didn't speak to my family about it. I didn't speak to anyone about it. I went and got it done, and I didn't need anyone's consent," she added.
Jones had a second abortion after she joined the Pussycat Dolls and became pregnant, recalling, "I was told to get rid of it." She lamented, "at that point, because I had already gone through an abortion previously, I didn't think it was that big of a deal."  
Jones previously discussed her experience with abortion in an interview with The Christian Post, focusing on her televised baptism in May 2021 and documenting the journey of her relationship with Jesus Christ. She did not specify at the time that she had had multiple abortions, but she mentioned that she was told to "get rid of it" and that it took place when she was singing with the Pussycat Dolls, indicating that she was talking about her second abortion.
"As someone who's had an abortion, and I can contest to other women that I know who've had as well, we regret not having our child, our children, so … I do think that it's a really important issue to be speaking on now more so than ever because people are glorifying it and they're really giving you horrible advice," she told CP. 
She elaborated on her second abortion in the Students for Life of America podcast.
"I actually hemorrhaged and was very ill," she said. 
Jones said that when she was 30, she was raped and impregnated by "someone I had been with in my past," who "forced himself upon me."
While she insisted that she "wanted to keep the baby," Jones decided to have an abortion after experiencing stress and complications. She reported that the third abortion also made her "very ill."
"From that last day of that whole synopsis of this train of trauma, I became very, very adamant about speaking about pro-life," she asserted.
Jones said the Students for Life of America podcast was the first time she has spoken publicly about all three abortions.
"Each one I've had to pray about, each one I've had to talk to God about, it has been a very private journey in getting my well-being mentally, emotionally, spiritually intact," she said. 
Jones wants to impress upon young women how "damaging" abortion is.
"When you have one, you think you can keep having them; you don't think it's a big deal," she reiterated.
"You will regret it your whole life. … Even if I become a mother tomorrow and am happily married and all is well, I'm still going to regret the three children I did not have."
"It is very painful; there is a lot of anger, there is a lot of frustration, there's a lot of lack of knowledge, there's a lot of regret," she added. "Nothing can make that go away other than God Himself when you lay it at His feet and ask for salvation on these issues."
Before her interviews with The Christian Post and Students for Life of America, Jones mentioned her abortions in a January 2019 Twitter thread.
Looking back on the Twitter thread, she remarked, "The Holy Spirit put on my heart that day to speak on this issue, and I argued with Him; I was like, 'no, I don't want to. I'm not ready.'"
After arguing for an hour, the singer finally "gave up and said, 'Father, I will do it.'" The thread began by stating, "I have never publicly said why I speak on being pro life," adding "I am one of the women on this planet that was made to believe it was no big deal & to get rid of it. I carry a cross on this issue."  
"I want to help women not make the same mistakes I did. It's time for a change. It's a life. I am one of many women who feel ashamed to speak on this issue publicly, but I believe it's time. If we don't speak on this more young women will not know the reality of the damages caused by abortion. We must expose the truth. It's time," she wrote.
Jones' Twitter thread also declared that "judgment awaits me with God and God alone" and featured a vow to speak "for the lives yet to come and the young women who don't know the truth." She hopes that "with more voices on this issue, we can help women make the better choice to choose life." Her post included the hashtag #ProLife.
Jones also argues that abortion affects men because "we show men they are not worthy of being here and we also show men not to respect women who throw away their seed and their own baby." She maintained that "men also deal with the damages of abortion and no one ever thinks this is true."
Four years later, Jones discussed how her tweet led to an outpouring of correspondence from men who paid for abortions. She responded to the men, who expressed regret about their role in abortions, by assuring them, "It's OK, God forgives you, you will meet your child one day."
Towards the end of the interview, Jones shared her belief that "children are a blessing from God."
"I hope to one day be able to be a mom. I hope to be a wife and to be able share what I do believe is the greatest gift and ultimately the greatest job you will ever have on this planet as a woman is to be a mother," Jones stated.